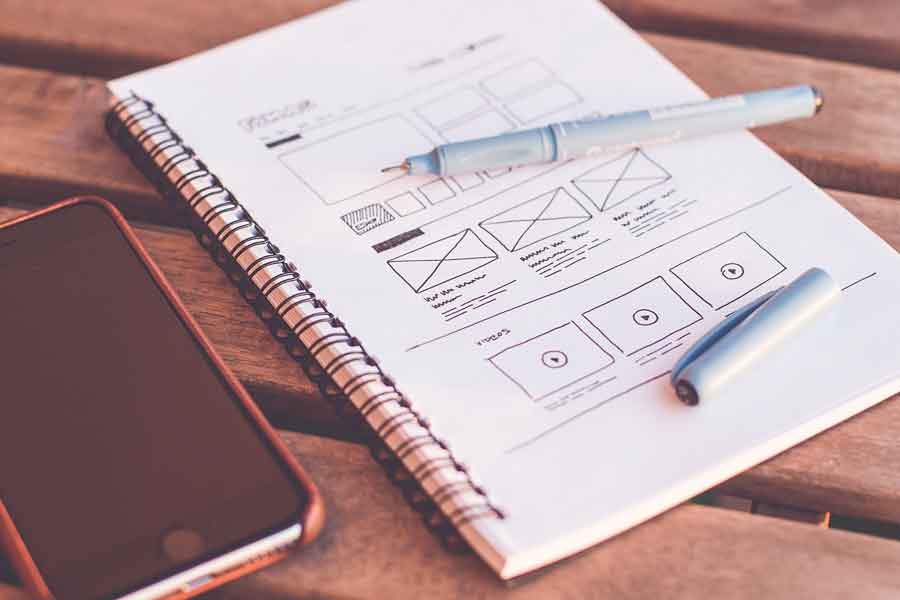 Dissertation Vs Thesis
Here we will see difference between dissertation vs thesis.In the recent era of modern education, students come across different concepts as they go into their higher level of studies as well as coursework and so do the terms used sometimes may be confusing to some. All the students that wish to qualify for their masters' ad Ph.D. degrees have to go into detail to understand the basic concept of dissertation and thesis in their unique way that is well apart from being known to common people perhaps. 
The world of modern education has already been drawing lines between the concept of dissertation and thesis as they have different roles when it comes to becoming a qualified personality.  A dissertation is a document that has to be submitted to graduate and get a Ph.D. degree from the institution whereas a thesis is a document that has to be submitted at the end of your academic term to qualify for your masters' degree.
What exactly is a Thesis Report?
Among the most crucial elements in academic prose is the thesis. A thesis document concentrates your concepts and views for the topic; it is a students' argument, understanding, or opinion that emerged into a single statement that conveys your major influencing factor to the audience. It's not just important for the reader audience to comprehend the objective of the thesis; it's also important for a student as a writer because it shows the level of assistance that might comply in the document and might even imply a conceptual framework or sequence for that assistance. As a result, in pursuit of achieving the knowledge students must have a clear understanding of the fundamental idea of the thesis.
The thesis document describes two underlying principles:
The thoughts that students put into the document.
The ideas students plan on achieving.
Types of Theses
There are three types of theses, each one of them will be disclosed briefly.
Students who choose the research opportunity, write and justify a major research article, the conclusion of which is tied to the student's learning experience and continuous talks with the principal mentor. The mentor and defense panelists are the ones to decide whether the argument that is presented in form of a thesis meets a plausible notion of a project deserving of a master's degree.
The artistic thesis is relevant for students who want to demonstrate their innovative side in performative, cinematic, or literary arts. A student could create a documentary or film, orchestrate a live dance performance, participate in an opera, arrange a craft show, compose screenwriting, short story, perform, or story compilation, or pursue another artistic pursuit.
The project thesis is comprised of two parts: 
The project
It is a clear articulation created and implemented mostly by the individual to resolve an issue. 
An analysis of the project. 
People studying commerce, schooling, community services, or public welfare will benefit most from this thesis. The project assertion may be appealing to students who are involved in their careers and take on the duty of developing some form of a program or practice.
Main Components of a Thesis
A thesis typically focuses on five key elements.
At a top standard, the opening of a students' thesis provides an overview and core statement to the audience. The beginning shall explain the reason for the selected topic and serve as an overview of what else you can address in the following pages.
In this segment, students will have to find scholarly articles, publications, and journals about the chosen topic. Students are also needed to assess limitations in published research, which will also aid them in developing alternative views and a persuasive assertion.
In this paragraph, students will discuss the methodologies and statistics that were used to perform their research.
The outcomes of the study are presented in this significant paragraph of the document.
Conclusion and discussions
This segment summarizes the reasons for the research performed, the findings, and conclusions derived from the findings.
What is a Dissertation Report?
The term dissertation is derived from the Latin word 'dissertate,' which means 'to dispute'. A dissertation is a lengthy academic journal presented in the current research. It is typically provided at the end of a Ph.D. degree. The dissertation is a reflection of the pupil's collected understanding and abilities, as well as a platform to demonstrate the concepts, practices, and abilities learned throughout the degree. Furthermore, it should indicate the student's knowledge of a significant body of ideas and literary works, as well as proficiency in some self-selected fields of interest.
Expertise required to write a Dissertation  
You must demonstrate the following abilities:
Whatever style of dissertation students come up with and whatever concept they select, students must illustrate the following abilities:
Identifying and detailing a study field by asking a specific question
Addressing the most significant things
Obtaining the essential data
Considering its dependability and credibility
Gathering proof from both sides of the discussion
Arriving at a well-reasoned conclusion
Arranging and interpreting the findings of your homework logically, compellingly, and insightfully, while adhering to all formatting standards for your writing
Types of Dissertations
There are two types of dissertations, both are discussed below.
Empirical dissertations are academic papers that entail data collection, such as in a psychology degree. It could imply following moral and professional rules when conducting research from individuals of the general public. Environmental and biological scientific research practical dissertations may include or be based on experimental research.
Non-Empirical Dissertation
Non-empirical dissertations are academic papers derived from previously collected data and reasoning from other people's work. This will most certainly include investing a lot of long hours with your nose buried in a book reading.  You must ensure that you critically analyze the assignment and investigate its potential benefits in this form of a dissertation, rather than simply describing what everybody else is claiming.
Common Dissertation Structure
Title page
Acknowledgements
Abstract
Table of contents
List of figures and tables
List of abbreviations
Glossary
Introduction 
Literature review
Methodology
Results
Discussion
Conclusion
Reference list
Appendices
Similarities and Differences in Dissertation vs Thesis
Discussed below are some of the points that will help students and readers distinguish between dissertations and similarities.
Similarities in Dissertation vs Thesis
Both these papers have the same purpose.
Both, the dissertation, and thesis have certain terms and conditions. They should be done in time without delays.
Both these papers require students to choose a topic for research and create a complex work to demonstrate the level of skill and knowledge they have got after years of studying various programs relating to their faculty.
Both have a similar structure and format.
Students must defend both completed thesis and dissertation to get a certain degree.
Both papers must be avoided from copyright infringement.
Differences in Dissertation vs Thesis
Dissertation requires a long time for completion while thesis requires less time to complete.
The dissertation includes new things and discoveries in the report, while the thesis consists of assumptions-based work.
Dissertation is a document written for a Ph.D. degree at the end of its academic degree while a thesis is a report written for a master's degree.
Dissertation needs more research papers to complete the report while thesis needs comparatively fewer research papers to be completed.
Conclusion
Even though most individuals term them similar and are structurally identical, there are many variations here among thesis and a dissertation in the United States. Irrespective of where or even when students obtain their master's or doctorate degree, students will almost certainly be required to write a thesis or dissertation. 
Let's not let the notion of having to do that much learning and research overwhelm us. The learning process has equipped you with the necessary time control and composing abilities to accomplish this milestone.
Frequently Asked Questions
Is it necessary to cite a thesis report?
Including/adding research sources that a student has read or taken help from to produce their format of research thesis while producing a brief academic journal. blindly adding the source or copying from another research paper can be and will pose a threat of cheating hence it is required for a student to cite the source before adding them to your thesis report.
Is it mandatory and required to write a thesis?
The program you select to pursue will determine if a student is subjected to writing a thesis report. For instance, if you can make correlations between courses by pursuing a liberal arts degree that comprises a set of majors such as poetry, literature, and ideology.
In the United States, several higher education institutions would provide a double thesis and a non-thesis alternative. For instance, since you're a pupil who wants to take additional lessons to understand further about his/her field, then they could select the non-thesis alternative. Rather than preparing the thesis report, pupils could engage in significant research or do supervise survey work.
Is it burdensome to document a dissertation?
A dissertation is probably to be the most challenging and time-consuming task a student would have ever done. This can, nevertheless, be quite a satisfying piece of work because, unlike coursework and certain other tasks, the individual is permitted to choose a topic that fascinates them and work well independently. Students may conduct a culminating project to showcase their development and skills and innovative thoughts to the subject.
What is the formal name for a doctoral degree without a dissertation?
The abbreviation "ABD" refers to "All But Dissertation." This indicates that the student has completed all of the requirements for a Ph.D. program excluding the dissertation. ABD means that they have finished all of the needed coursework as well as any mandatory intensive tests.