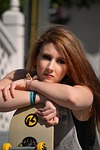 The largest age demographic in the United States is now one of the youngest: Millennials have outpaced baby boomers by roughly 7.7 million people.
Millennials, or Americans age 15-33, make up more than a quarter of the U.S. population at 83.1 million, according to Census Bureau numbers released Thursday.
That number surpasses the baby boomer generation–born between 1946 and 1964–which had been the largest demographic of Americans.
"In a sense, 2015 marks the demographic passing of the baby boom generation, and it will continue to be an ever smaller part of the total U.S. population until it disappears altogether later this century," said C. Matthew Snipp, a Stanford University sociology professor (The Washington Post June 25).
Read the full article at Washington Post