Having children is a beautiful, emotional, life-changing, and altogether "best ever" experience… For some people. Other people have more of a deer-in-headlights reaction to the thought of having children, as though their entire body is physically rejecting the idea of parenting. Is it okay to be one of the latter? Of course it is.
While we are capable of reproduction it doesn't mean we all have to reproduce. Coming from someone who falls into that second category, allow me to share some things you should prepare yourself for when you commit to the idea of forgoing parenthood.
You will hear the words "Oh, you're young, you'll change your mind" so often that you will want to tattoo "No I won't" on your forehead. If I had a dollar for every time I have heard these words I would probably not have to work anymore. There are several different reactions to this – you can laugh it off, you can vehemently deny that you will ever change your mind in a borderline-aggressive way, or you can look at them with pure disgust; I have done all 3. These days I stick with laughing it off because it seems like the least polarizing option and at 32 years of age I have matured ever so slightly.
Your parents (and friends if you're female) may cry. In my case, my parents were pretty understanding and relaxed about it and my friends just laughed it off. This was all until the day I told them I was going to get my tubes tied and apparently that was the nail in the coffin – my friends looked horrified and wondered aloud who their children will be friends if I don't have babies, my mom looked unsurprised but wistfully disappointed, and my dad asked how my car was running because that's what dads do when daughters are talking about things they don't want to get involved in.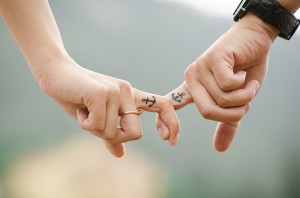 You will suddenly be overwhelmed with the possibilities in life. This is not a problem, but it is certainly a life-changing moment. Most of us spend our entire lives planning for career, marriage, babies, retirement, grandchildren, etc… But when you realize that the children and grandchildren thing is off the table, life becomes unplanned and new.
Am I going to find someone to settle down with that shares my non-child-rearing mentality? Can I travel? I can travel! Where will I go? Wow, I might be able to afford my student loans now! Maybe I will go to grad school. I've always wanted to live in California, maybe I will. Am I going to be lonely when I'm older if I don't have kids? Trust me, these questions and more will flood your brain and you will have a lot of fun figuring out the answers.
So yeah, maybe it is a little weird that you don't want to have kids and yeah, you are in the minority. But is it okay? Of course it is. You have one life and should live it to your version of the fullest.