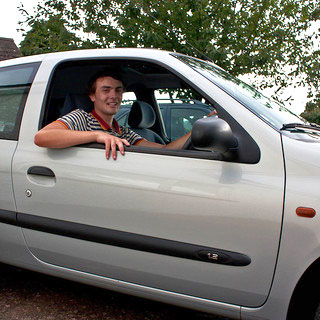 Graduating from college and looking for the perfect job can be an exciting time, but it is also important to ensure that you have the transportation that you need to get to those interviews or that new career. When you are ready to buy your first car, there are a few key essentials that you will want to keep in mind so that the process goes as smoothly as possible.
1. Realistic Budgeting
Budgeting is not only related to the car payments, so make sure that you are fully aware of the charges that you can expect to pay. Some key factors to consider when you are budgeting for your new car include:
The monthly payment on the car
Gas costs
The cost of insurance
Taxes
Identify the maximum amount that you can spend each month and ask about insurance costs before you buy a car. By having a few key figures in mind, you can avoid over-spending on a car.
2. Build Up Your Credit
Even though it is likely that you have some student loans or credit cards, your credit rating is still developing. As a result, you may find it difficult to finance a vehicle.
While you might be tempted to ask a parent to buy the car, it is better for your finances and your credit if you purchase the vehicle personally. Instead of asking for your parents, grandparents or other family members to finance the vehicle, ask an older adult to co-sign for the loan. It will allow you to put your own name on the paperwork, build up your credit and take on the responsibility of purchasing a new car.
3. Compare Your Options
The cost of a car is not only related to the expenses associated with your monthly payments, so you will want to compare several options before you finalize a purchase. Ask an insurance provider about different vehicles and the cost of insuring the car. Compare the safety ratings, the gas mileage and any consumer reviews about the vehicle.
Comparing different cars can make it easier to stay within your budget and ensure that you have a car that will run well. It also helps you identify potential problems before you finalize your purchase.
4. Keep Your Insurance as Low as Possible
Although you may want to purchase more than just the minimum insurance, you should also make sure that you keep your insurance rates as low as possible. Traditionally, young drivers will have higher rates for insurance; however, you can lower the rates by purchasing a vehicle that has a high safety rating, maintaining a good credit rating and taking a defensive driving course.
5. Evaluate Your Preferences
Whether you decide to purchase a new or a used car is a personal decision. The benefit of a new car is that you will still be within the manufacturer's warranty; however, the car will cost more initially. A used car can cost less, but there are risks associated with the mileage or how the vehicle was maintained by a previous owner. Identify your preferences so that you can purchase a car that is appropriate for your personal goals.
6. Bring a Parent
When you are going to the dealership, bring a parent, grandparent or another adult who has purchased a vehicle in the past. A dealer will often encourage excitement, but you want to stay as logical as possible. Having a parent or grandparent can provide a voice of reason when you are looking at your options.
7. Avoid Leasing
Leasing can be a low-cost option, but there are limitations that you may want to avoid as a new graduate. In general, leasing will mean that you have a limited number of miles that you are allowed to drive and you will not be allowed to leave the state. Unless you are sure that you will stay in the same state for the two to three years of the lease and that you will not want to exchange the vehicle, it is better to purchase the car.
Purchasing a vehicle can be exciting, but you also want to remain rational when you finalize the car. By setting up a budget, comparing your options and bringing a family member to the dealership, you can get the vehicle that is most appropriate for your goals.
Sources
http://www.bankrate.com/finance/auto/graduates-guide-to-buying-car.aspx#slide=1
http://www.collegexpress.com/articles-and-advice/student-life/articles/living-campus/how-buy-your-first-car/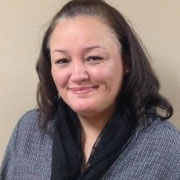 Article contributed by Kimberly Quinones
As Vice President of Sales in the Midwest, Kimberly Quinones oversees all aspects of our sales, service, and customer retention programs for Illinois Vehicle Auto Insurance. Her market stretches from the far north, west and south suburbs of Chicago, to Indianapolis.
Kim is a proactive leader with initiative and works diligently with her teams and customers to ensure a strong bond is built between our customers, and the teams she works with.
Outside of work Kim is a tremendous cook, she makes an outstanding "arroz con pollo" for her three daughters and husband. Kim is an advocate, and very passionate about the education, care, assistance for special needs children. During baseball season you can find her rooting on her beloved White Sox.
Kim has been the Vice President of Sales in the Midwest since 2008.