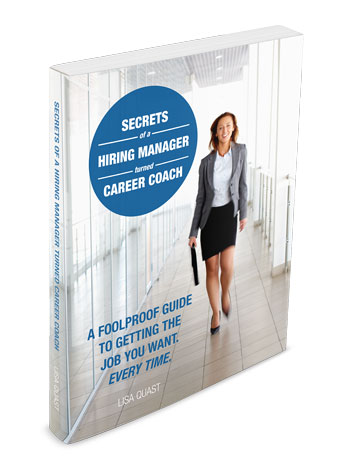 By: Lisa Quast, Author of Secrets of a Hiring Manager Turned Career Coach
When it comes to finding a job, do you feel like a cork bobbing in a stream, going wherever the current takes you? We've all been there at one time or another, but you probably won't end up where you want if you're simply floating with the current. Instead of relying on luck and hope, take control of your destiny by defining your career aspirations. Why? Because if you know where you want to go, it's a lot easier to figure out how to get there. Here is one example of this process in action.
Starting a new career
Amanda (name changed), one of my previous coaching clients, was a recent college graduate with an undergraduate degree in business. She had applied for all kinds of jobs and was going to a lot of interviews, but wasn't receiving any job offers. Her problem? Amanda hadn't taken the time to define her career aspirations, and without setting these she couldn't determine the specific actions needed to reach her career goals. She wasn't even sure what her career goals were! This meant Amanda's job search was unfocused and she spent a lot of time applying for positions she didn't know if she even wanted. In turn, this meant her interviews were also unfocused, and Amanda couldn't clearly articulate answers to many of the hiring managers' questions.
Recognizing that Amanda needed direction, we first discussed:
Things that are important to her in life
Work areas she feels she's good at
Work areas she doesn't enjoy
Her career aspirations 
From this we determined that Amanda was most interested in the healthcare industry because of the time she had spent helping her younger brother with his medical issues. Amanda also identified that she was good at establishing long-term relationships, enjoyed working independently with little supervision, and wanted a job where she could be compensated for her efforts, not paid on an hourly basis. Even though Amanda didn't like her part-time college job in retail sales all that much, she did enjoy the challenge of selling and of achieving her sales goals and quotas.
This personal insight led us to look at the types of sales jobs available in the healthcare industry. This included everything from pharmaceutical sales to imaging equipment sales to medical equipment service agreement sales, consumables sales, dental equipment sales, implantable device sales, healthcare IT sales… and the list went on and on. After analyzing each type of sales opportunity, Amanda narrowed down her job aspiration list to two areas: pharmaceutical sales and dental equipment sales.
Once Amanda had determined two potential career areas, we went to work defining action items, including a timeline, which Amanda needed to complete before moving forward in her job search process. These included:
Research available sales positions in the pharmaceutical industry
Research available sales positions for dental equipment companies
Contact her mother's friend, who was a pharmaceutical sales rep, and ask to spend a day or two on the job with her (job shadowing)
Spend time at her dentist's office for informational interviews with her dentist and the dental hygienists to understand the dental sales industry from their perspective
Contact several dental equipment sales companies and ask for an informational interview and a ride-along opportunity with a local sales representative (job shadowing)
After completing the other action items, consider if one of the two areas is more appealing, pharmaceutical sales or dental equipment sales
At first, Amanda was surprised I had suggested job shadowing as a method to help her decide on her career direction. But job shadowing isn't just for kids – it is also for job hunters and career changers because it can be a great way to determine if a job will be a good fit with your background, skills, and areas of interest. Simply choose the key positions in which you're interested, schedule your job shadowing opportunities, and then see what it is like to be in those jobs. Find out what people already in the role like and dislike about their jobs, what it takes to be successful, and why they stay in their positions.
Amanda was able to job shadow her mother's friend (a pharmaceutical sales rep) for a few days as well as go on a ride-along with a local dental equipment sales rep. She spent a day at her dentist's office and was also able to obtain an informational interview with the sales manager of a dental equipment company. Her research and job shadowing helped Amanda realize her better choice would be starting out in a pharmaceutical sales role and then progress into dental equipment sales later in her career, after she had obtained healthcare sales experience.
The results…
Amanda accepted a job offer as a pharmaceutical sales representative. Over the next three years Amanda learned everything she could about the pharmaceutical industry and the products she represented. Amanda's success at building long-term relationships led to training responsibilities for new employees. Amanda now has many career opportunities available: she could become a pharmaceutical sales manager for a geographic region or a training manager for her current employer. Amanda could also use her pharmaceutical sales experience to obtain a job at a dental equipment sales company, should she choose to go that route in the future.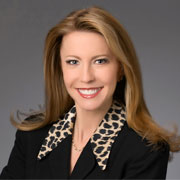 For more on how to set your career aspirations and finding and getting the job you want, check out my recently released book Secrets of a Hiring Manager Turned Career Coach.