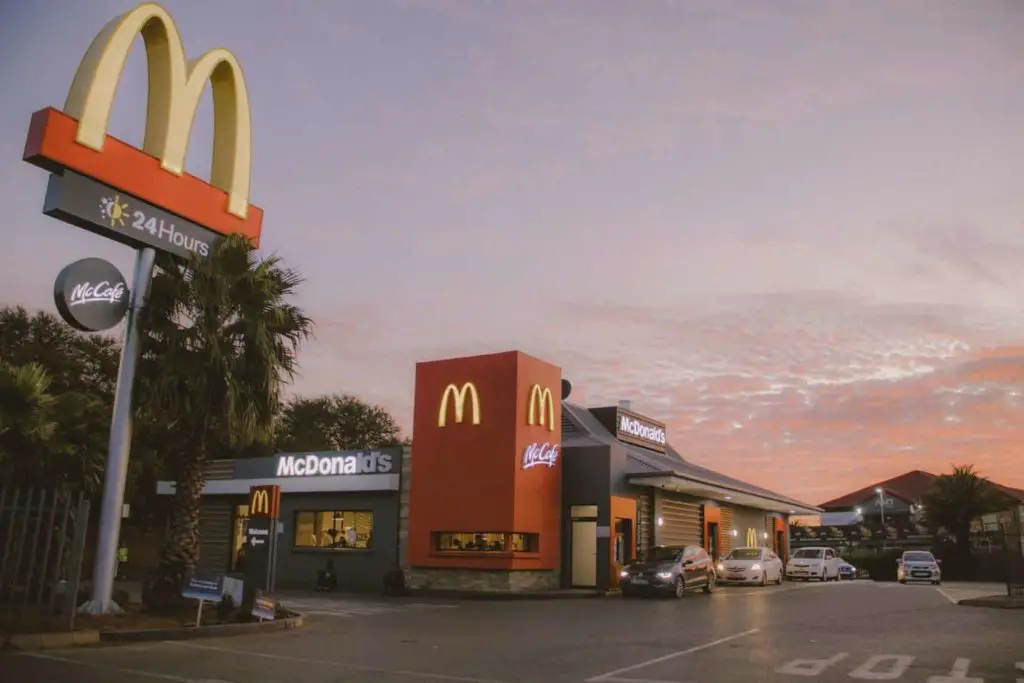 Dressing up for interviews has always been a challenge for everyone. The pressure in trying to be appealing and impressive gets to one's nerves, especially when your job is not a high-end job that demands crisp dressing. Getting your outfit right can be very intimidating, especially when it comes to a middle-level posting. What must one wear? Should I wear a cap? Maybe a coat? These types of questions tumble down at the very last minute to ruin your confidence. A quick set of tips will help you before any given interview. 
A fast-food company like McDonald's wouldn't expect their employees to dress up like you just came out of a James Bond flick. Dressing up extremely formal is a little extra for this job profile. Not that a good set of suits and an expensive tie wouldn't do the trick, a fast-food company will usually not flock to the "fine dining" type of environment. Regardless of what title you are interviewing for, be it a shift manager or a cashier, donning neat business casual attire will get you aiming for the summit. 
Outfit Ideas for Women
Women's clothing is like a candy shop. You have plenty of stuff that is equally tempting. But to find the one that clicks and tingles, your taste bus is a little tricky. Mixing and matching can accommodate a creative setup. Sticking to the classics has never gone wrong. Let's take a look at some staples. 
Tailored pants: Tailored pants are the most appropriate as they will appear to fit your body well and good. Stitching a relevant-sized pants for your interview is a good idea. 
Shirts and blouses: The key to pair a good shirt or top blouse to your tailored pant is to keep the styling minimalistic. Plain shirts or classy patterns have to be your choice. An overcrowded design pattern doesn't tend to a business casual attire. 
Flats or sandals: Having the pressure to perform well in an interview is already a hassle. Wearing heels or pumps that might trip you due to your lack of physical presence might be a bad option to choose. Keeping it simple, stabilizes your head. 
Natural make-up: Dabbing some concealer, a tad bit of cheek blush, sleek eyeliner, and nude lipstick will keep your face fresh and awake. Heavy makeup tends to turn your face gloomy when you start sweating before it's your turn. Wearing natural make-up wouldn't have you wondering if your lipstick smudged while you were answering an interview question.
Blazer: Carrying or wearing a chic blazer will make you look classy yet casual. It has the power of hinting at an executive effect. 
Color tones: Brown, black, white, grey, light blue, and few other warm colors are recommended. Keeping the tone straight makes you look appealing. 
Outfit Ideas for Men
There's a myth/misconception that a man's wardrobe is very limited, which is actually false. Men have a wide range of options to choose from when it comes to clothing. Furthermore, these options only keep changing day by day. So before you head into McDonald's for an interview, here are some tips to jot in your mind. 
Casual shirts: Plain casual button-down shirts can come in handy to form an outfit. Shirts with patterned prints that are simple are also welcome. The quirk is to tuck in your shirt always. Tucking in your shirt is a sign of respect in most parts of the world especially when it comes to doing business. 
Chinos: Chinos are comfortable, easy to maintain, and also make you decent from the opposite perspective. Chinos are the key to make your outfit look less formal and more business casual. 
Loafers and Chelsea boots: Loafers are the bridge between casual and formal dressing. You can pair them with anything! Get the color right and you are good to go! Chelsea boots on the other hand don't go well with every business casual outfit, pair them with shirts that are toned down and warm. Since they are extremely plain and rugged, matching them to the other elements can get a bit tricky, but when it's done right, you can rock it. 
Clour tones: Lighter shades of blue, yellow, green, etc paired with black-brown, beige trousers are the right setting. Funky colors are a huge no-no unless you wanna make it to the waiting list instead. Light colors are for the win always. 
Accessories
A nice pair of watches or a simple bag to fit in all your documents can make you shine. Do not forget to get your hair done the day before either. The new wave of "minimalism" is hitting the shores of fashion these days. It wouldn't hurt to throw on some cool shades or a classy, elegant bracelet. 
As mentioned earlier, business casual attires are the way to interview a fast-food company. These companies do not expect you to have an incredibly sophisticated dressing sense. Unless you look presentable enough to talk to the interviewers calmly, there are no other hindrances. Do not overthink your outfit or your appearance. Self-doubt is the first step to self-destruction. To answer the very first question of "what to wear to a McDonald's interview?" you need to wear some self-confidence before you walk in to speak to anyone. Remind yourself to be on time. A well-dressed person who is late to an interview has no business being there anywhere. Hence, be punctual and be confident.
Frequently Asked Questions
What should I avoid wearing for a McDonald's interview? 
Do not overdress by trying to seem quirky and 'special.' The interviewers are pretty sensible enough not to judge a person by their appearance, dress up neat and clean, which is more than enough to earn you some extra credits. Avoid extremely short clothes and vibrant colors. Avoid cocktail attires that make you seem like you are waiting to order some turkey in a restaurant.
What to do if I spill coffee or step into a rain puddle right before the interview? 
Mishaps occur only during red-letter days. Try hiding a coffee stain with a coat or a simple scarf. Make it look effortless. As for the rain puddle, brush off the dirt and hope for the best! Considering McDonald's a well-reputed company, there's a chance that they would notice your dress accident. But nobody would care if you perform well and answer wittily.
What to do during a wardrobe malfunction? 
Always keep in mind to carry a set of safety pins in your purse. They might come in handy during any situation. Try adjusting the rip for the time being. Preferably, use more pins to keep stuff intact for a couple of minutes.
What should I do if I cannot afford proper attire? 
There is no necessity for you to purchase 'new' clothes for a mere interview. Instead, attempt making your own outfit with clothes you already own. Mix and match stuff to check what looks more engaging. If you still do not have a solid outfit, you can always rent a piece of clothing for a few hours or borrow it from a friend. But the chances for such a situation are really low given that you are interviewing for McDonald's, which does not focus on your attire much.