One look at your perfectly straightened desk or a peek into your magnificently color-coded closet and everyone will know your secret…
You're a planner. You might even be an organizer.
Thank goodness, because the world needs you. If you've ever given any thought to taking your natural gifts for organizing and going pro, here's a list of 8 professions that would love to have you:
1. Real estate agent
Real estate agents have to organize all the details of a real estate transaction – which is a lot to handle. Realtors often have to juggle paperwork, client appointments, house showings, and inspections. They have to stay on top of all deadlines and milestones in order to keep the sale moving along smoothly.
2. Travel agent
Organizing all the minor and major details of a family vacation or honeymoon is a big responsibility. Blow it, and your clients will blame you for ruining their holiday. Get it right, and you will have clients for life and all the referrals you can handle. Planning trips can be very rewarding and a lot of fun. You'll even develop relationships with tour companies and hotels all over the world.
3. Project manager
Managing projects requires a very organized mind. Every project has dozens of moving parts that all have to be coordinated in order for the project to be delivered on time and under budget. Everyone is counting on you to make certain all requirements of the project are met.
4. Librarian
Today's librarians aren't the same as those of years gone by. There's now something called information science – and librarians have to know all about it. The sheer mountain of information they are required to be able to locate in order to assist students and researchers is so immense that it is an organizers dream come true. Besides organizing books, librarians manage video and audio materials, as well as digital resources.
5. Store inventory planner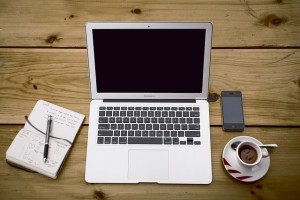 Retail and wholesale stores of today require a lot of planning and organization in order to maintain a high degree of functionality. There is almost a science to planning the store aisles and shelves to their greatest advantage, so that customers can find what they need and stores can sell as much product as possible. You also have inventory rotation issues to deal with – making sure that the product on the shelves doesn't go out of stock or past its sell by date.
6. Urban architect
Urban architects carry the responsibility of planning entire communities. This can affect the lives of thousands of people. You have to be able to step back and view the entire picture and how all the disparate pieces fit together. You need to consider how a residential area will mesh into the current city structure, while staying mindful of any possible developments that may come along in the future.
7. Event or wedding planner
Sporting events, parties, celebrations, business retreats, fundraising galas and weddings. These are just a few of the types of events that you may be asked to plan as an event planner. The kind of details that you'll have to deal with include budget, costs, caterers, decorators, guest lists, accommodations for attendees, schedules and entertainment. Event planning is for the organizational rock star. Wedding planners, on the other hand, are counted on to plan a couple's most special day. This can be very rewarding.
8. Professional organizer
Professional organizing is relatively new as a career option. Throughout our modern lives, we are likely to accumulate thousands upon thousands of things. This can leave our homes and offices feeling disorganized and overwhelming. Studies have shown that a disorganized home can cause stress. That's where you, the professional organizer, come in. You bring order from chaos and give people that sense of peace that can only come from an uncluttered closet.
Being a natural planner and organizer will help you succeed in any career that you choose, but as you can tell from this list, there are careers that require your particular set of skills, and could see you handsomely rewarded.
Article contributed by Kelly Smith
Kelly is a technology addict and an experienced tutor and writer at CourseFinder.com.au. She combines her interests with her love for writing.