You're broke a lot of the time, and it's no fun. With a few extra bucks in your pocket, you might actually be able to replace your tennis shoes or upgrade your phone. And there's something to be said for actually eating something other than Ramen noodles, no matter how many creative recipes people come up with.
You have looked for a part-time job, but so has everyone else on campus, and juggling the mandatory hours with your course schedule is impossible. It's time to look at freelancing – making that extra cash on your own schedule doing something other than flipping burgers.
There are lots of possibilities – pick one of these or get creative with your own ideas!
1. BECOME A BLOGGER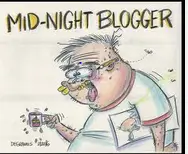 If you like to write, have a creative "bent," and can be humorous or entertaining, why not? You can begin with an Internet search for opportunities or by checking out the possibilities at ProBlogger.net. You can take as few or as many jobs as you wish and choose those tasks that interest you most. You'll start out earning less than more experienced bloggers, but you work your way up and develop a portfolio while you're at it.
2. LANDSCAPING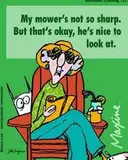 Depending on your climate, there is warm weather and cold weather "landscaping." Obviously, in warm weather, lawns need to be mowed, gardens need to be weeded, and mulch needs to be spread. If your climate has snow in the winters, invest in a snow blower and charge $25 bucks a driveway.
Just 4 driveways equals $100! One student developed such a large mowing service that he hired local high school kids to work for him.
3. HIRE YOURSELF OUT ON CAMPUS
What talents or skills do you have? If you're good at math, hire yourself out as a tutor; write essays and papers (online writing services are charging up to $18 – $20 a page); fix/build/upgrade computers for other students or with the IT department if your skills are really good.
4. BE A FREELANCE GRAPHIC DESIGNER
Lots of design companies are looking for freelancers, and with all of the great tools and apps to use, designing depends more on your own creativity than it does on the "mechanics" of it. Design a fictitious website and use it as a sample of your work.
5. PERSONAL ASSISTANT
This may take a bit of "pounding the pavement," but all kinds of busy people are looking for someone to run their errands. Look in local ads, or place one yourself. If you can get just one client, word of mouth will get you more. You'll do grocery shopping, pick up dry cleaning, etc.
One entrepreneurial student advertised that she would renew license plate tags for busy people (Lines at the DMV's are horrific and nobody wants to go there!). Her service spread really fast, and businesses with company cars were soon using her!
6. DJ PARTIES AND EVENTS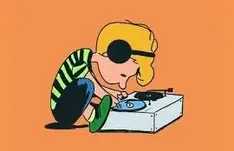 If you're outgoing and have some basic equipment, hire yourself out as a DJ for local and campus events – wedding receptions, bar mitzvahs, country club events, etc. You'll have to give up lots of Saturday nights, but the money is great!
7. PAINTER/HANDYMAN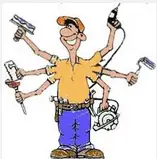 A pair of college kids began a business called "Two Guys and a Paintbrush," their freshman year in college. By the time they graduated, this little freelancer job had grown into one of the largest handyman services in the town. If you can paint or perform other household repairs, you will be in demand. The large franchise companies charge so much, you can easily undercut them and make good money!
8. ONLINE TUTORING
There are nationwide tutoring companies that employ students and teachers to do online tutoring with their clients. If you have Skype and a subject or two in which you excel, you can tutor high school students remotely. Check out companies like Varsity Tutors – you'll have to interview, but if accepted, the pay is great (just hold some back for taxes – you'll be an independent contractor).
9. WEBSITE TESTER
Google the term and get started. The pay varies a lot depending on the assignment. You may earn as little as $.25 for a test that takes just a couple of minutes up to $15 or so for tests that take longer. And you don't have to leave your room, spend any gas money, or get your hands dirty!
10. BECOME A FURNITURE DEALER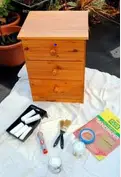 If you or a friend has a vehicle, preferably a small truck or SUV, drive around the evening before trash pick-up and collect furniture items that are repairable. Clean them up, do the repairs, and sell them to students or at flea markets. Small tables, book shelves, and computer desks are the easiest!
11. HIRE OUT AS SECURITY FOR EVENTS
Whether on or off campus, there is always something event going on. Check with the local event manager and offer your services as extra security for the event. There is really great money to be had here – as much as $100 – $200 per night. And you might get to see some great concerts for free!
12. SELL YOUR NOTES
If you go to class regularly and take really good notes; if you read all of the assignments and take notes, then you are a "hot" commodity for those who do not do these things. Each semester, make it known in each course that you don't miss class and that you never miss reading assignments, and that you are willing to sell your notes. Establish a price per lecture and a price for chapter of text or outside articles, etc.
13. DO YOU MAKE THINGS?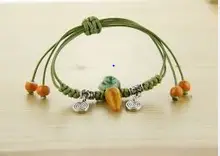 You may not be a techie or into hard labor, but you might have a talent for craft show type items. If you can make stuff (jewelry, wood carvings, etc.), then you can sell it at craft fairs, flea markets and festivals. Better yet, if items are really great, put them in consignment shops! Open an Etsy account too! Offer to make items-to-order for other students who need birthday and holiday gifts for friends and relatives.
14. ARE YOU OCD ABOUT CLEANLINESS?
If so, the condition of other people's rooms and apartments probably drives you nuts! Instead of having nervous fits over it, offer to clean those rooms and apartments and put cash in your pocket (no taxes).
15. PET/HOUSE SITTING OR DOG WALKING
Dogs are family members, and people definitely want them well cared for. Many working adults pay people to come in and play with their dogs, as well as walk them during the day, and they are willing to pay quite well for that service. There is also the option, once your reputation has been established, that those same people who employ you to dog sit/walk will want you to house sit if they leave town.
While the pay may not be the same as an evening of extra security, you will have a full pantry and fridge, and that's a great perk!
Article contributed by John Unger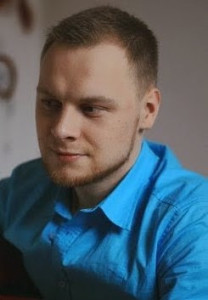 My name is John Unger. I'm a blogger, writer and just aspiring to development person. Personal fulfillment is extremely important for me, fortunately my work at AssignmentMountain.com helps me to implement all my desires. I'm interested in business, self-improvement and education issues. You can connect with me via Twitter, Facebook or Google+