Introduction
Although Sir Benjamin Franklin had rightly said that, "An investment in knowledge pays the best interest" but serious efforts have been made during the course of history to make education a basic right and accessible to all. There are a lot many countries which provide free education and a lot others who are trying to catch up. As the availability of quality free education depends on certain factors like the country's economics, literary rates and geography therefore a trend can be noticed in countries of the west like Spain, Germany, Norway, Sweden, France etc. to provide free education while the others are trying to reflect the same. Is college free in Spain also?
Coming to the original query, there are two chief aspects to it. College education in Spain is free for the residents of Spain and for people residing in the European union (EU). As far as students from outside the EU are concerned, they will be charged to pay the requisite fee depending upon the nature of college/university they apply in. The fee for a public college/university in Spain is considerably lower than that of a private college/university.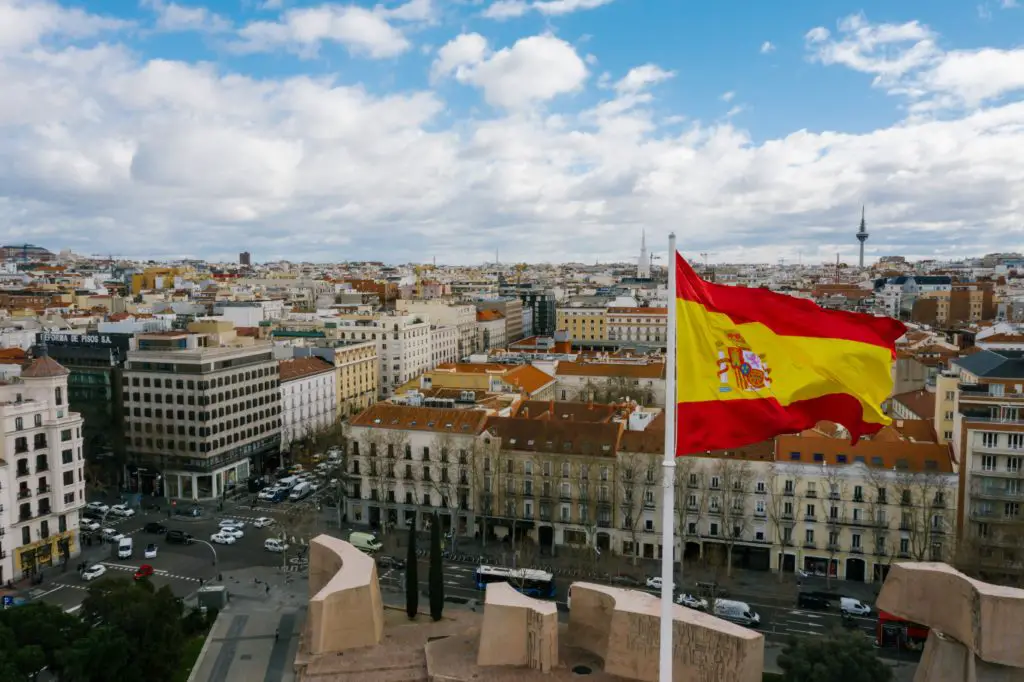 What's the difference?
A public university or college is one which comes under the umbrage of the national or the sub-national government therefore receiving funds for its functioning from the respective government as opposed to a private university or college which receives its funding from tuition, investments and private donors. Therefore, it may be a bit difficult to get yourself enrolled in a public university as the admission is subject to certain criteria depending on the course one is willing to choose while getting an admission in a private university is chiefly subject to depositing the required fee (which is considerably higher) for the chosen course in addition to other documentational criteria. 
For example, if one wishes to pursue Bachelor's in History from University of Valencia (public University) the requisite tuition fee is around 835 USD/ annum while as the same course will cost you around 4,820 USD/ annum in UIC Barcelona (Private University).
Herein we will discuss and guide you through the admission procedures for both Public and Private colleges/universities in Spain with their respective total expenses.
A General Overview of the University Fee in Spain
There are a bunch of factors that influence the University tuition fees in Spain, these are:
The nature of the University/College (Public or Private)
The type of course for which one is applying
The number of credits in a particular course
Area in which the institution is located
And lastly one's own nationality
For Non-EU students the tuition fees can either be the same as that of EU students, 1000-1500 EUR more than the EU students or two-three times higher than the EU students.
These factors differ based on the type of academic course one's willing to pursue and the university/College one is willing to apply to. This information is generally given on the University/college website and one should check such details with regards to their nationality before going for the admission process.
Public University Tuition Fees in Spain
The Public universities of Spain offer two types of degrees
Official Degrees
University specific Degrees
For Official Degrees there's an established range of tuition fees which the Institution has to abide by.
For a Bachelor degree the range is set between 150-3,500 EUR/Annum
For a Master's Degree the range is set between 300-3,500 EUR/ Annum
For University Specific degrees there are no slabs as each institution is authorized to set their own tuition fee.
You can evaluate your academic expenses only after you know whether the course of your choice is an Official Degree or a University Specific Degree.
Private University Tuition Fees in Spain
The Private Institutions of Spain are free to set tuition Fees at their own behest. Though it doesn't usually exceed 20,000 EUR/ Annum but the same is not a rigid figure as some courses like MBA's can cost up to 30,000 EUR/ Annum.
Again, if you're applying in a private university, you have to consider the fact that the institution is autonomous to come up with regulations regarding the fee structure and the mechanics that are abided by the public universities may or may not necessarily be followed by the universities of private nature.
What are some of the most affordable Universities of Spain?
We have curated a list of most affordable universities in Spain which are:
University of Granada (Public University) – the average tuition is 821 EUR/year
University of Valencia (Public University) – the average tuition is 2,600 EUR/year
University of Santiago de Compostela (Public University) – the average tuition is 1,600 EUR/year
Universitat Rovira i Virgili (Public University) – the average tuition is 2,900 EUR/year
University of Coruna (Public Universities)- the average tuition fee is 1,462 EUR/year
University of Jaen (Public University)- the average tuition fee is 2,056 EUR/year
University of Salamanca (Public University)- the average tuition fee is 2,560 EUR/year
Autonomous University of Madrid (Public University)- the average tuition fee is 3,000 EUR/year
What is the student accommodation cost in Spain?
Spain is a relatively affordable country; therefore, international students can easily manage their expenses with a bit of guidance beforehand.
Residence Halls for students: 360-650 EUR/month (depending upon the location of the residence Hall)
Renting an Apartment: This is a go-to option for many international students as it is relatively cheaper with a lot of options available. One way to make it super affordable is to share the apartment rent with a flatmate. The rent ranges from 200-1000 EUR/month (again depending upon your residence location). Cities like Barcelona and Madrid are on the higher side whereas cities like Seville, Cadiz and Valencia have offer affordable living.
Becoming a paying guest: This option is the most affordable of the three but the most difficult to find. Keeping your academic interests in mind you should prefer to first rent an apartment and then move on to this option after sufficient knowledge about the Spanish culture.
Other Expenses: other expenses include basic expenses like water, electricity, heating and garbage which can cost on an average 115 EUR/month and internet costing around 30 EUR/month.
What are the Food and Transportation costs for students in Spain?
Need a pro tip? Cook. Yes, if you know how to cook no matter if you're in Spain or somewhere else you're going to save a lot. For Spain your monthly groceries can cost you between 200-400 EUR/month plus additional costs if you wish to eat outside.
An inexpensive restaurant meal can cost you up to 10 EUR/month while a meal for two at mid-range restaurant can shoot up to 35 EUR/month.
Transportation can cost you up to 42-52 EUR/month if you wish to use the monthly transport pass and will also depend upon the kind of city you are in.
If you wish to use the AVE Speed Train to take trips around Spain it can cost you around 75 EUR/month with discounts using youth travel card.