Introduction
Turkey has various colleges that offer very low tuition fees for both national and international students. However, colleges do not operate on a free tuition basis. Let's discuss Is college free in Turkey?
The Turkish government educational system provides every citizen the right to compulsory primary education which is free of charge. Except for foreign and specially licensed institutions where English, French, and German are the language of instruction with a compulsory preparatory one-year Turkish language class as the mother tongue.
The educational system in turkey for higher education takes 4 years, 2 years at higher vocational schools, Master's studies last for 2 years, and 3 – 5 years for Ph.D. studies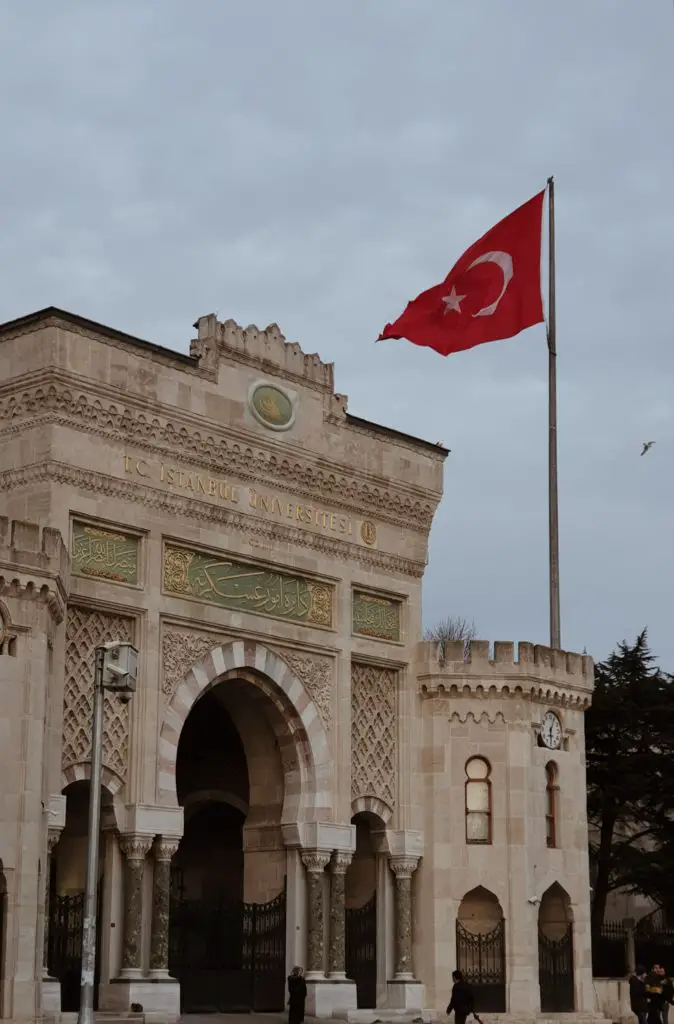 Can a US Citizen study in Turkey?
Yes, a US citizen can study at any Turkish university of their choice. However, a US passport holder must apply for a visa as part of the requirement to enter Turkey and obtain a residence permit to study in Turkey. Once a student visa application is made Online and approved by the government of Turkey, a study permit will be issued with the help of your host institution are you arrive at your destination.
Student Visa Application Process:
The following are the requirement to obtain a Turkish student visa:
Original Passport
1 passport photo
Application Form
Acceptance letter from any Turkish University
USD60.00 visa fee (cash only)
Visa applicants must bring all documents listed and arrive at the Turkish Embassy anytime from Monday to Friday between 9:30 am to 1.00 pm.
You do not need an appointment for a visa
Visa processing usually takes 7-10 working days.
Is a Residence Permit Required for US Citizens?
Yes, a US passport holder who wishes to study at a Turkish College institution requires to apply for a residence permit. This process will happen once you arrive in the country and after you obtain your visa. To Apply: https://e-ikamet.goc.gov.tr/
Where is the Turkish Embassy Located in the USA?
The embassy is located in Washington DC
2525 Massachusetts Avenue NW, Washington DC 20008
Telephone:+1 202-612-6700 
Email: embassy.washingtondc@mfa.gov.tr  
 Web: http://washington.emb.mfa.gov.tr
Can I Apply for Scholarships at Turkey Colleges?
Yes! The Turkish government offers scholarships yearly to students with outstanding academic results and people in need of financial assistance. It has been. Turkey is among the highly ranked international standard university and scholarship awarding nations to international students.
Most universities offer low-cost tuition fees to fully funded scholarships for international students by the Turkey government. The country has easily become the top study destination around the world in such a minor time.
US citizens are also eligible for this scholarship as it is open to all nationals. Once the scholarship boards approve the application, an email will be sent to successful candidates.
Top 10 Turkish Universities with Low Tuition Fee and Scholarships:
Mimar Sinan University
Mugla University
Mustafa Kemal University
Near East University 
Nigde University
Okan University
Anasayfa Dicle (Tirgris) University
Dogus University
Dokuz Eylul University
Dumlupinar University
All universities listed have reputable quality education and offer low tuition fee, and partial to fully funded scholarships for US citizens. 
What is the requirement to study at Turkey Colleges?
For Undergraduate programs, you need the following required documents:
Application Form.
High school diploma.
Transcript of records
Motivation letter
Proof of application fee payment (35-100USD)
Language proficiency score
A guarantee letter to support financial funds
For Postgraduate programs, you will need:
Application Form
Bachelor's or Master's diploma
An updated CV
Reference letters from professors and employers (if any)
University transcript 
Language proficiency score (if necessary, by the university)
A guarantee letter to support financial funds
Benefits of studying in Turkey for US Citizens
Studying in Turkey is an excellent step for citizens of the United States and other internationals looking to experience the country's vintage charm and technological marvels. Choosing Turkey as your college destination is a good choice because of its high-quality affordable and available competitive education.
Quality Education Opportunities
Turkey is the second country in the world with a 94.2% access to higher education schooling rate.
Diploma obtained from colleges in Turkey is recognized in all European countries.
It is one of the most successful countries participating in exchange programs such as Mevlana and Farabi, which support the mobility of students and lectures.
University and Program Diversity
Turkey is one of the most diverse countries with students from all over the world. There are about 207 colleges/universities with an estimated 8 million students (national and international) studying in various universities in the country. 
With nearly 60,000 different programs offered in these universities, you will unquestionably find a program of your choice in a university, also the educational system is designed to assist students in any learning environment.
Affordable Living Cost
Turkey is one of the most affordable countries and can meet a student's basic needs such as accommodation, transportation, and feeding. You can either stay in the university dormitories or rent a house at a reasonable lease.
Transportation and other living costs are usually given to students at discounted prices, including cinema tickets, flight tickets, and shopping at selected stores.
Multicultural Life
Turkey is where you can find a piece of your roots and even meet people who speak your language. This is an ideal place for student life as you are home away from home
Hospitality
The Turkish people's hospitality Is legendary in the country, as a student you will be cherished and respected more. 
They welcome tourists and students and help with their utmost sincerity and friendliness.  
Conclusion
The Turkish Government looks forward to welcoming new and innovative ideas into the country yearly and has also made it easy and affordable for an international student to study, work, and explore the country's technological and multicultural charm across the country by providing low tuition fees to full funding scholarships for students. A Study visa will be granted to prospective students upon being accepted to a university in Turkey, A residence permit will be granted with the help of the host university.