Founded in 1871 and armed with the motto – To Advance with Truth as our Leader, the University of Arkansas has partnered with Arkansas, the United States, and the world in providing quality education to students. To ensure that its environment is structured to promote academic success and overall a great campus experience, the institution makes available several college dorms for the comfort of its students. As a freshman or returning student at the University of Arkansas, you might be wondering which dorm is the best for you. In this article we shall learn about the Best Dorms At The University Of Arkansas
Although it is hard to choose because each hall is distinct, some of the best dorms at the University of Arkansas include; Founders Hall, Gibson Hall, Gregson Hall, Hotz Honors Hall, Humphreys hall, Futrall hall, and Duncan Avenue Apartment.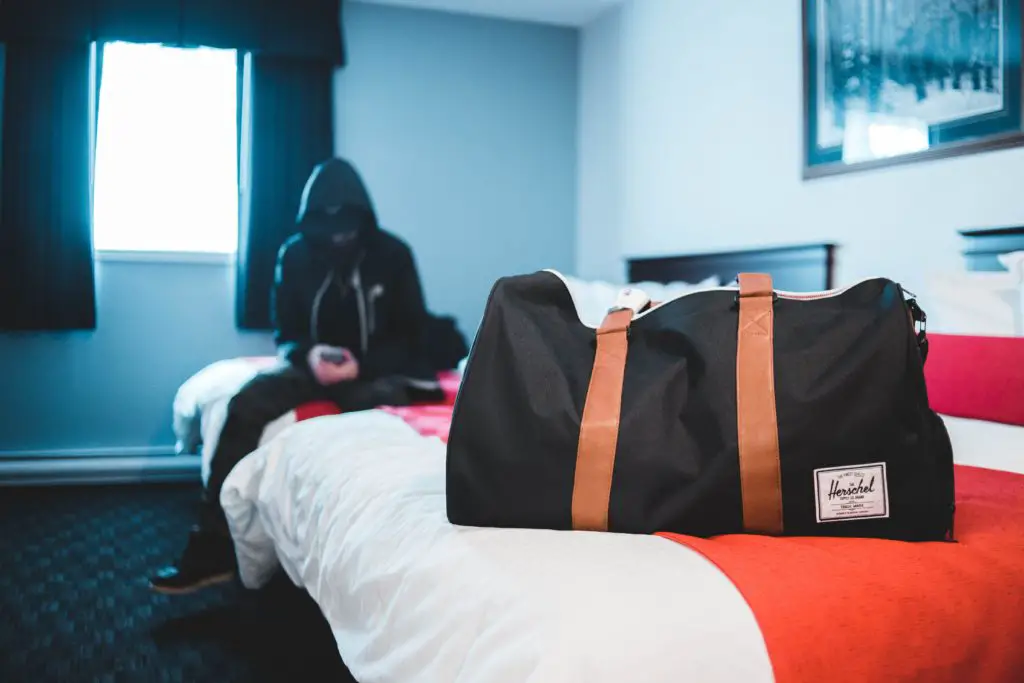 Best Dorms at the University Of Arkansas
To provide affordable, secure, and comfortable accommodation, the University of Arkansas, in short, U of A, has built many halls for its students. Understanding that its large student body comprises different individuals with varying needs and different pocket sizes, each dorm has features that meet the unique living needs of the occupants. 
Despite their peculiarities, some halls have been rated the best by students at the University of Arkansas. These dorms include:
Founders Hall. 
Founders Hall is a co-ed building; it houses both males and females. The hall was opened in 2013 and is available to returning and new students. Founders Hall is located on campus and can accommodate a maximum of 214 occupants. The dorm has an elevator, Wi-Fi, general laundry machines, and lounges where occupants can eat, study and meet new people. Each of its rooms has kitchens stocked with cooking equipment upon request.
Founders Hall double rooms are $4,411, and its single rooms are 5,275.50.
Duncan Avenue Apartments
Duncan Avenue Apartments consists of some apartments located on Duncan Avenue. The apartments are designated for students in the upper class and can house a maximum of 196 students, both male and female. Each apartment has a fully furnished kitchen, fast internet, fire alarm, laundry machines, sprinkler system, etc. There is also a community gym that is fully stocked with equipment and is open 24 hours.
The rent rate of Duncan Avenue Apartment is a one-bathroom apartment at $3,456.50 and a two-bathroom apartment at $3,660.50.
Gibson Hall
Formerly known as Razorback Hall but later renamed in honor of a past director of the University Housing, Gibson Hall is all-female and can contain no more than 98 students. The hall is air-conditioned and has a kitchen area and a general TV lounge on its second floor, where hall occupants can relax and socialize. On the third floor, there is a study room. Occupants who want to do their laundry can use the hostel's general laundry machines. The hall also has Wi-Fi and Ethernet access, and all its rooms are spacious and have ceiling fans and a sink. 
At Gibson Hall, double rooms cost $3,406, and single rooms cost $4,207.
Futrall Hall
Named after the former university president's wife, Mrs. Annie D. Futrall, Futrall Hall was opened in 1963 and built to house 193 students. The hall has several scooters available for rent to students in haste or those who want to have some fun. On the first floor of the hall, there is a general piano for occupants who want to practice their piano skills, a study area, and a TV lounge on the first floor. The hall has a kitchenette, a basement lounge, and a theater room. There is also a general laundry room. 
At Futrall Hall, double rooms are $3,220, and single rooms are $4,166.
Gregson Hall
Gregson Hall, known as Gregson lodge, was opened in 1948 and named after William S. Pop Gregson, a notable figure in the University of Arkansas. The hall is co-ed, has a capacity of 203 students, and is available to students in the upper-division. All the rooms in Gregson lodge are carpeted and have self-controlled air-conditioners. The hall has a game room, a communal TV lounge for relaxing and socializing, and a general lounge for studying. There is a laundry room with laundry machines, high-speed internet, and a kitchen. 
Dorm rent at Gregson Hall is $3,345.50 for double rooms and $4,166 for single rooms.
Humphreys Hall
Named after Allan Sparrow Humphreys, the Dean of Men at U of A in 1937, Humphreys hall was opened in 1961. The dorm is co-ed, available to new and returning students, and has a housing capacity of 432. There is a large lounge where occupants can read and socialize, a general laundry room, Wi-Fi, an elevator, a kitchenette, and a piano, including computer network access in all the rooms.  
Double rooms in this hall cost $3,228, and single rooms cost $3,757.50
Hotz Honors Hall
The Hotz Hall is a co-ed building with a student capacity of 416. The hostel is available to new students admitted to the Honors College or who have a 3.5 GPA minimum. On each floor of Hotz hall, there are study and TV lounges. Each floor also has gaming equipment for occupants to enjoy. There is a music room, an elevator, Wi-Fi, a conference room, and exercise equipment.
In Hotz Hall, a Double room costs $3,367.50, while single rooms cost $4,007.50
Conclusion
The University of Arkansas has ranked as one of the best public research institutions in the United States. The U.S. News has also ranked the school as a tier-one university. In achieving its mission to build a better world by providing its students with needed opportunities and skills while encouraging a diverse culture, U of A creates an ideal campus environment that encourages students academically and non-academically to be the best version of themselves.
Frequently Asked Question
Is the University of Arkansas a public university?
Yes. 
Can new students at the University of Arkansas stay off-campus?
New students under 21 stay on campus or with a legal guardian.