College transcripts are the closest item to what a student might consider a permanent record. They contain your academic history, consisting of your grades, completed courses and if you did or did not graduate. They may also contain additional information such as violations of the honor code, history of probations or any awards you might have received for your academic performance. Your transcripts can be useful in your academic career. They are also important for the transfer of credits from university to university. In this article we shall look at What Do Colleges Look At On Your Transcript?
The major items on the transcript that colleges look out for are your grade point average (G.P.A), rigors of the curriculum, trends of your grades, class rank, scores of standardized tests such as the ACT and SAT and any disciplinary records. Other significant information that may be found on the transcript and may be of importance to a college include the date you enrolled, your graduation date, list of all the courses you've offered and the grades and credits gained in each course.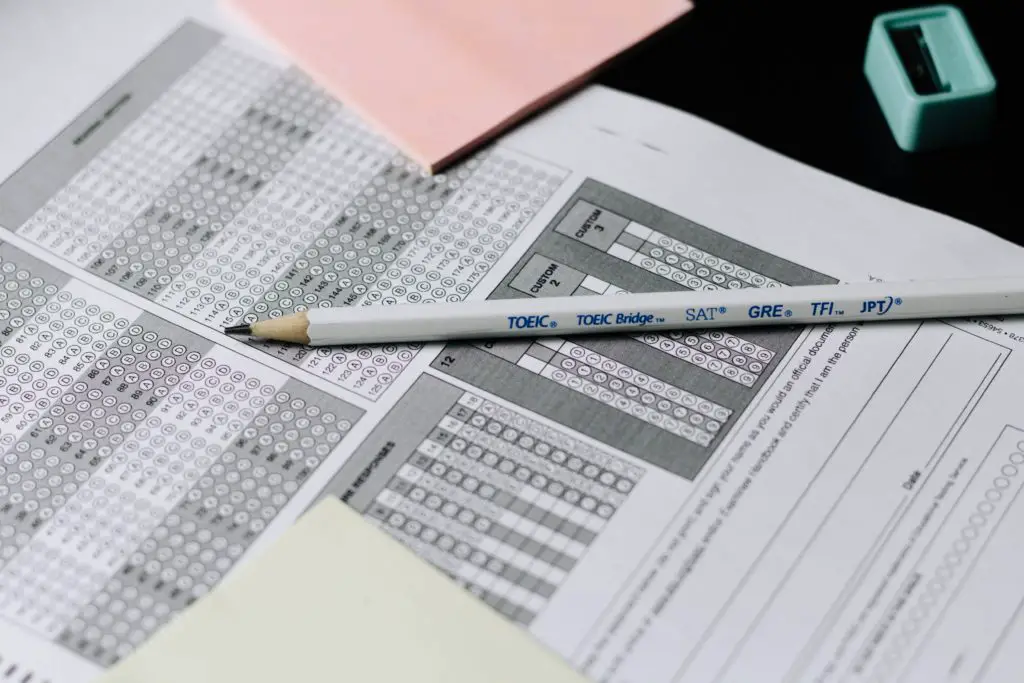 How Colleges Assess Transcripts
G.P.A: This can be one of the factors used in determining if the student would be accepted or rejected. However, the G.P.A is not the only thing colleges use in the admission-decision process; this does not mean it is not essential. Schools have different ways by which they compute the GPA resulting in using either the unweighted GPA or weighted GPA. The unweighted GPA is calculated by adding a student's total scores and dividing by the sum of total of the offered classes without consideration of how difficult the classes might be. The highest unweighted GPA that can be attained is 4.0. Weighted GPA can be computed in different ways; either by multiplying your unweighted GPA by the number of classes taken and then adding 0.5 for each class considered mid-level and 1.0 for each class considered high-level. The highest attainable weighted GPA is 5.0.
Grades and grade trends: College admission offices usually spend a considerable amount of time perusing your grades. Variability in grades is not a major issue as it is natural for students to be better at some subjects than others. Colleges notice patterns in your grades and it is advisable to inform colleges if there was a valid reason why your grades were better at one point but dropped at another.
Standardized test scores: Standardized tests are usually given to students of different schools but all questions are the same. This is a common point by which colleges can compare students. Different bodies and organizations provide different tests to all schools that participate. Standardized tests such as SAT and ACT are used to assess how ready a high school student is ready for college. Your transcript may also contain the scores of other standardized tests such as Advanced Placement and Preliminary SAT.
Courses you offered or did not offer: All students are required to select courses in college. These courses are classes that culminate in the reception of an undergraduate or graduate degree. When selecting courses, it is important you remember where you want to have a career as an adult and choose courses based on that. However, courses are not only selected in college, they are also selected in high school. To develop a foundation of learning that colleges usually look for, it is essential to pick at least five courses per semester that are geared towards giving you a solid background in your preferred career path. The courses you select give colleges an idea of what kind of student you were. It is a general rule that the more challenging the courses you have selected are, the more impressed admissions officers will be.
Class rank: Graduating from college with a rank is also an important feature that might appear on your transcript. It is a proof that you are one of the high-performing students in your high school. However, graduation top of your class does not guarantee your acceptance into a particular college. Class rank is usually considered by colleges within the context of the school you graduated from. This is because not all schools have ranks. Although, it helps to graduate with a good class rank, especially if your high school was very competitive, it is important to develop other parts of your educational life while in high school.
Disciplinary actions: If you have been on the receiving end of a suspension or any other kind of disciplinary action because of your actions as a high school student, it is sure to be added to your transcript. Most colleges usually require students answer "yes" or "no" to questions about receiving any disciplinary action due to misconduct on college application form. It is advised you answer this question truthfully as not doing so might be a decision that'll come back to haunt you.
Conclusion
            Your transcript from high school is essential is showing your academic performance to colleges you have decided to apply to. The information required by colleges to make their admission decision is contained within the transcript and more. However, it would be wrong to regard transcripts as the only document that will be taken into consideration for college admission. Other documents such as letter of recommendation, essays and the college application form are also submitted and these documents, together are what help admission officers make the right decision for admitting students into college.
Frequently Asked Questions
Where do I send my transcripts? Most times, colleges do not allow you take your transcript to them directly. Instead, they require your high school to send them directly to the new school. This process usually takes time, especially if the school from which you are seeking a transcript is large or the transcript is quite old.
Do I need a transcript if I didn't get good grades? Even if you did not graduate with good grades, it is still important to submit your transcripts. In fact, most schools require that you submit all transcripts relevant to the college application process. Some schools might even consider it a violation to leave out a school you might have attended.
How can I get a copy of my transcript? An unofficial copy of your transcript can be gotten by logging into your account and printing it out. This can be important if the school you want to apply to requires to know what your GPA is before it is in possession of your transcript.
What can I doo if I misplaced my transcript? Transcripts are usually issued by academic institutions. Re-issuing them can sometimes be difficult, hence you should be careful with your transcript. If you misplace your transcript, you should immediately contact your school to ask if it can help in re-issuing another one.