Introduction: 
'You reap what you sow' is a common phrase which implies that your future will be inevitably shaped by your present efforts. Similarly, a student's high school grades are his/her indicators of intelligence. Your gpa starts getting ticked from day 1 and acts as the closest things to a student's permanent record.  Here we will see about Do colleges get your transcript?
Hence, yes colleges do indeed get your transcripts to evaluate your compatibility to serve as a perfect fit in their institute. 
Transcript acts as a single document issued by an institution and in the United States acts as the most significant dossier for colleges. A transcript encompasses condensed information about the student, his/her academic record and history, honours/awards and lists any code violations. Colleges like:
 Harvard university 
Stanford university 
Massachusetts institute of technology MIT
University of california berkeley UCB
Yale university 
Columbia university 
Princeton university 
Cornell university 
They strictly look at your academic achievements which are laid in your official transcript.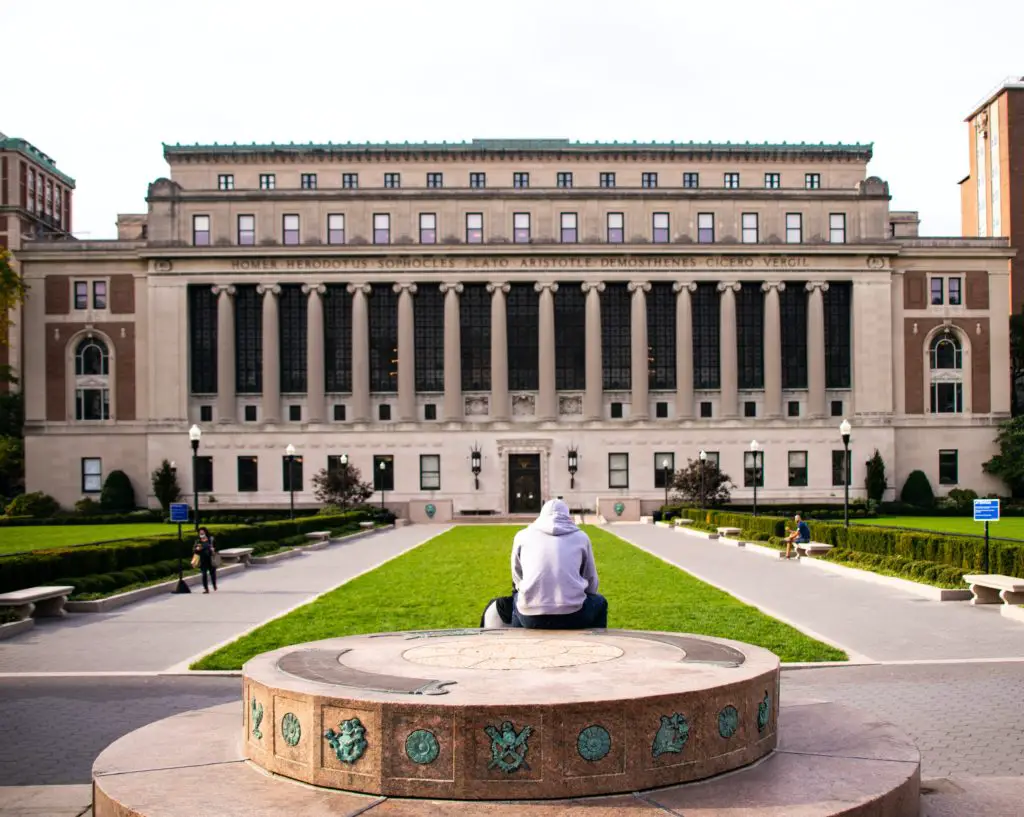 How are transcripts sent:
Every school follows a set of rules and procedures while compiling a student's transcript. The concept of a transcript and its significance is usually highlighted in orientation. Furthermore, some schools also set up a fee policy to receive the transcript and some might set a deadline. It is cardinal to stay in touch with the guidance counsellor to stay updated about college admissions and the procedures followed by them.
Some colleges do not require an official transcript at the time of the admission,but once you've been accepted they'll ask for an official documentation.
How will college evaluate your transcript:
Your transcript is a blend of different elements and is not restricted to mere grades. Colleges will do more than just giving your transcript a glance. Here is a list of things they dig into while considering a potential applicant;
1- The admissions team looks at the difficulty level of your courses.
2- will view performance in different classes
3- the standard of your school 
4-how did you begin and end your courses
5- improvements
What you need to do:
To have an impressive transcript you need to work towards it everyday in every course. In Order to get your transcript to college, you must stay in touch with your guidance counselor and provide her with all the necessary information. Visiting your guidance counselor once or twice a week is recommended when college deadlines are nearing. Guidance counselors usually work under a lot of burden especially at the time of college admissions. It is your responsibility to make sure they send your transcript before the deadline, otherwise you might miss the opportunity to be in your dream college! 
How long does it take to a college to receive your transcript:
A student can send the documentation via two means. 
1)hard copy
2)electronic transcript 
The requirements would be available on the prospective colleges website.
There is no specific time allocation as to when the college receives your transcript but it can be understood by the location of the institute and the number or applicants. If the college is on another coast it could take upto a week and if the college is receiving hundreds of applications each day, it could take over a month to be processed. 
Getting a copy of your transcript:
You can easily log in to your student portal; download and print your history. Subsequently, this will serve as your unofficial copy of your transcript.
This unofficial documentation helps the student understand: 
their recent courses and gpa before qualifying for sending the official transcript.
Whether or not you meet colleges requirements 
The programs you are eligible to apply for.
However, most universities do not accept an unofficial transcript for a number of reason listed below:
it can be forged easily 
Not authentic
Incomplete 
Students in Oklahoma get to avail the opportunity to track the closed colleges on the 'Oklahoma State regents for higher education' website.
Is getting a transcript even important?
It is understandable for those students who haven't been to college in a while and never achieved good grades in high school would find it unnecessary to get a transcript. However, even with dull grades, you will still need a transcript. 
It is important to understand the significance of a single transfer credit as it can bring you another step closer to your graduation. 
Can college withhold your transcript?
It is an unprecedented situation but it does exist. It is impossible for students to get an admission without this vital document. An institute can lock your transcript in case of:
Unpaid tuition 
Default on student loan
Library dues
Difference between academic and college transcripts:
They are synonyms words and act as substitutes for one another.
Acceptable formats of a transcript 
It varies from one college to another. These include:
a scanned version which must also include an official stamp or signature.
If you are unable to provide a transcript due to non completion of studies or if you are waiting for the final results. You may send your interim academic transcript. It is still mandatory to send the official transcript once your results have been released.
A higher education achievement report.
A screenshot if you cannot obtain a transcript.
Conclusion:
A transcript acts as a reflection of a student's caliber and allows the college to assess them and their potential. It also allows students to do a detailed self analysis with respect to their performance in academics.
Frequently asked questions:
Q- what to put in an academic transcript?
Ans- there are certain pointers that you need to keep in mind while making a transcript:
It must be clear and readable 
It must be in English or any other acceptable language instructed by the institution.
It must be void of all grammatical mistakes
Ensure all information mentioned is correct and authentic.
If you're applying for graduate studies you must include your transcript for undergraduate courses.
Do see your college's checklist for confirmation that all provided documents are sufficient.