You're starting a new phase of your life – College, and you must be excited about it. But if you have to live in the college dormitory away from home then you'll be excited and concerned at the same time, right? There are certain rules and regulations from the administration on what you can and can not bring to the dorm. Among different items which are required in the college dorms, irons are the one in question whether it's allowed or not? Some college authorities don't allow it because of a possible fire hazard. You must first check the list of allowed items lest you'll end up buying products that are not needed and hence a waste of money.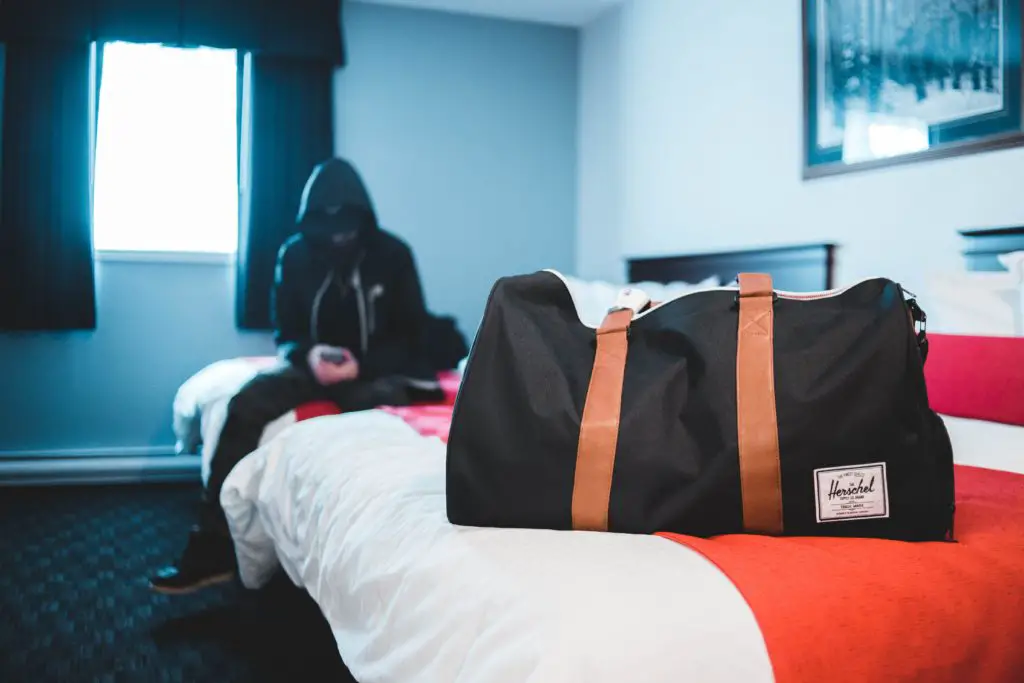 Why Are Irons Not Allowed In Dorms?
First of all, this varies from college to college. Some colleges allow it while others don't.
While buying stuff for your dorm, you might end up buying a whole lot of things that you'll never use in your room.
Buy only the most important items and if something is left you can buy it later. Follow the checklist on the instructions manual provided. 
Just imagine that you wake up, check the time and oh no less time is left in lecture and you hurriedly press your clothes but forget to switch off the iron, lock your room and hurried to the lecture hall….. and what could happen behind in the room you haven't thought in your worst nightmare!!  
Wait wait! having goosebumps thinking about it? So that's the reason residence authorities in most colleges don't allow irons. 
In some places, it's allowed to take iron in the rooms making sure that students follow the instructions of usage. Disciplinary action is taken against the one if any accident happens due to irresponsibility. 
Which Alternative Is Possible? 
As I discussed earlier if you forget to switch off the iron a disaster can happen. But is it possible to go to college without ironing your uniform or clothes?
You must have heard that the first impression is the last. It never looks good if you appear in class in wrinkled clothes. What's the alternative to that traditional iron?  
Well, I would suggest buying a mini steam iron. In steam irons, you have to fill them with water and steam press your clothes and there's no chance of burning to fire. 
Another addition that has a lot of benefits for a dorm resident is a cordless steamer. Being so handy and easy to use, it's the best for students as they can put it in the bag, and in their small dorm rooms, there is no need for iron boards or anything. They can iron anywhere and straighten the wrinkles. 
Permission Criteria
Some colleges permit irons in the rooms but with the irons boards which have a fire-resistant cover. Irons which have an automatic shut-off mechanism is a must. Irons are not allowed to remain plugged in the socket when not in use.
What appliances are a big no in dorms?
Some appliances are not allowed in college dorms as they are hazardous. For your safety, you must abide by the rules and regulations. The appliances which are not allowed are : 
Toasters
Hotplates  ( Both of these are possible fire hazards) 
Microwave ovens ( Some dorms have a common kitchen where a microwave is already placed, you can use it whenever needed) 
 Lamps and Candles ( they are the possible cause of the explosion)
Air conditioner
Nails and paints
You can also coordinate with your roommates to decide which person is taking which appliance. So that you don't end up buying duplicate items which will take up space in your small dorm room. Let's go through the rules and regulations of some top US college dorms, 
University Of Albany- New York
Going through the list of items that you can pack with you after admissions in UAlbany, I found iron and iron boards in the permitted list. Iron boards with fire-resistant covers are needed to tackle any possible hazard. 
University of North Texas 
According to their policy, irons are permitted but residents must unplug them before leaving the room. 
Northwestern University, Illinois
At Northwestern University, irons are not allowed in the student's rooms but ONLY in the common spaces.
Bottom Line 
When starting your dorm life, you must first read all the guidelines. You might feel overwhelmed wanting to bring whatever comes to your mind. There are things you can borrow from some friend or you can buy later if it's a much-needed item. 
Irons are a necessity to get rid of wrinkles on clothes but according to a survey some students say they didn't get enough time to iron their clothes. 
If your college doesn't allow then you can opt for some alternative. And if your college allows it then make sure to have proper caution. Never leave the iron plugged when not in use. It's best to use fire-resistant covers and the ones which have the inbuilt setup of automatic shut-off. 
Your dorm room becomes your bedroom, dining, and kitchen (all in one) so make use of your organizing skills. Declutter what's not needed. Keep only the things that are most important to make most of the space you have.
FAQs 
How can I get to know which items are prohibited to bring to the dorm?
For that, you must first check if any manual is provided by the resident advisor regarding allowed and prohibited items. If it's not available then you can also call your resident advisor.
If iron is allowed in my college dorm, should I buy traditional iron or cordless steam iron?
Cordless steam iron is portable and fire hazard is less likely so best to use for college students.
Is there any burning hazard with a steam iron?
As there is water in the streamer there is a risk of burning but at least not a fire risk.
Can I bring an extension cord with me to plug my iron and other chargers? 
Extension cords are not allowed in the rooms.