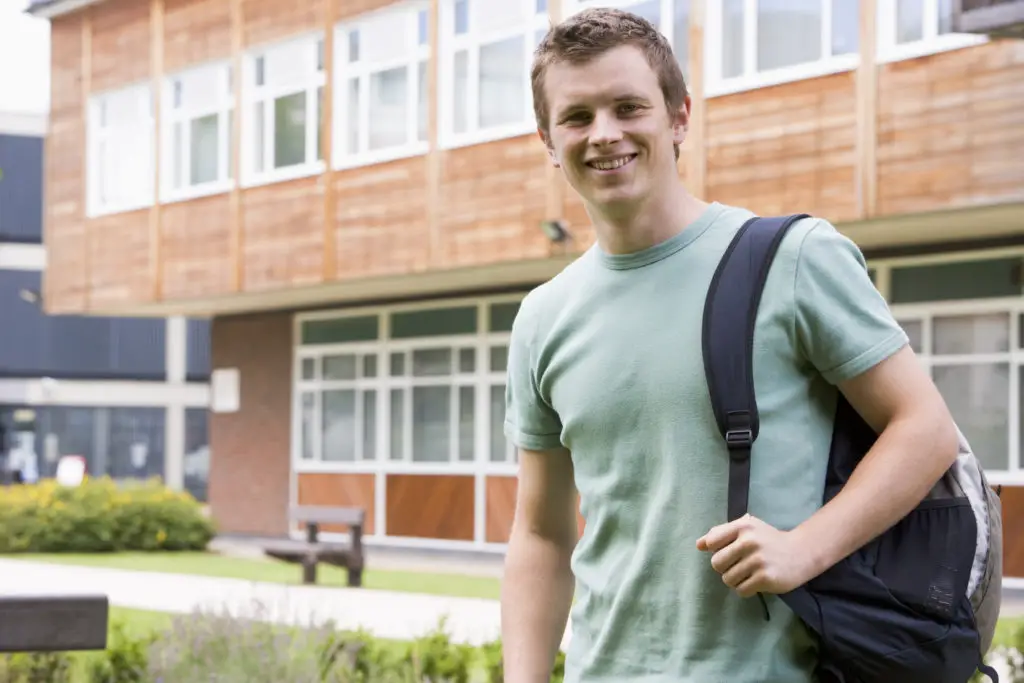 Introduction
Finding the location of your preferred or dream college has become an important thing to do for anyone seeking or looking forward to going to college. This is because the location of a college has a significant role to play in the experience and academic development of the individual.
Location of Luther College
Luther College is in the town of Decorah, Iowa, in the United States. A place where you can be yourself and practice your faith willingly.
It is a liberal art private college that offers undergraduate programs. It offers quality education, and service to the world and supports the growth of human knowledge. Luther College was founded as a Lutheran seminary in 1861 by the immigrants of Norwegian. Today, the school serves as an evangelical church school in the United States of America.
Towards the middle of the 20th century, Luther college embraced the modern concept of liberal arts education. It has the largest museum in the United States that is devoted to a single group of immigrants. It is in affiliation with the evangelical luthern church.
About Decorah, Iowa.
The beautiful town of Decorah lowa is in the county seat of Winneshiek County, Iowa, in the United States. It is the largest community in Winneshiek county. The present mayor of Decorah is Lorraine Borowski.
Decorah is the second home to many who wish to have beautiful stories and Funtime in a natural environment such as an ice cave. It is also the home of the Nordic Fest, a celebration of the culture of Norwegian. Most of the residents at Decorah are homeowners. A safe place to be and freely practice your faith.
What to Consider Before Going to Luther College?
Deciding what to consider before going to Luther college is very paramount. Here are some questions you need to tackle.
Do you want to attend a liberal art private college?
Will the school give you the freedom to practice any religion of your choice openly?
Do you have the required financial capabilities?
Considering where it is located, would you want to study in that environment?
Why Should I go to Luther College?
Your career and professional goals will determine if you should go to a liberal art private college like Luther college.
With a liberal art degree, you can pursue a career in business, education, healthcare, and government, among others. Your interest and love for a liberal college can also influence your decision and have a successful career because you will be taught the necessary skills needed to be successful outside the workplace and as well have career satisfaction.
It also focuses on developing soft skills in the individual, like critical thinking, communication, and innovative research using an interdisciplinary academic approach. This method of approach prepares students to rapidly adapt to a diverse world.
Is Going to Luther College Worth it?
Going to Luther college will give you a broad-based education and prepare you for a successful future, irrespective of your field of study. It will help you develop meaningful relationships and help you become culturally and socially aware of the environment.
The college will empower you with the knowledge and skills needed to fit into other fields of study and become successful at it, especially if you can't get a job in your field of study right away.
Steps to Take Before Going to Luther College
If you have ever dreamt of going to Luther college, here are some steps to take, that will ensure your success.
You will have to start preparing right from high school and have decided on what to study by taking the right classes.
You need to read and understand the guidelines on how to get admitted, that is the application process.
Make a thorough research about the college.
Study everything you need to know about financial aid.
Decipher the college cost.
Seek recommendation letters you will take to the college.
Conclusion
Luther's college in Decorah, Iowa, in the United States is set to give quality undergraduate programs through an interdisciplinary academic approach and nurturing future leaders. Its academic excellence helps to build purposeful individuals to become better in their respective fields of study. It allows every one of diverse faith to practice it freely. 
Frequently Asked Questions
What is the importance of going to Luther college?
It allows you to learn and understand diverse cultures. And build meaningful relationships with people from different parts of the world.
Is Decorah a safe place to study?
Decorah, Iowa City is a very safe place to study. There is no crime to speak of, and the cost of living is very affordable.
What is Decorah known for?
Decorah is known for its largest American museum, its population of the Norwegian descent, its ice cave, and the Nordic fest, amongst others.