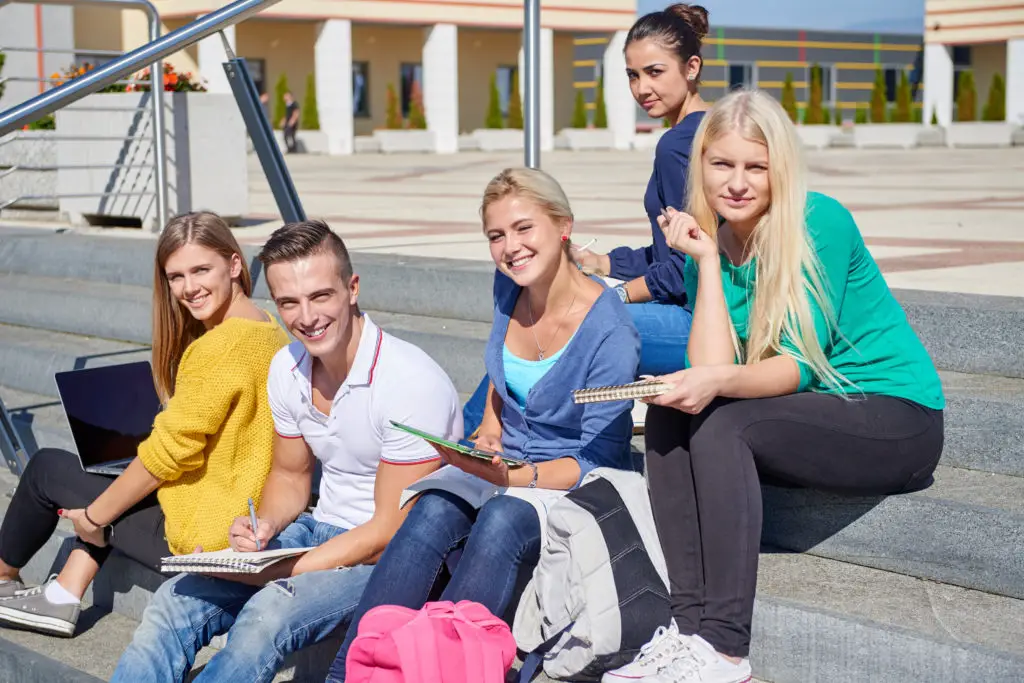 Introduction
The location of a college or a school in a particular environment contributes to and shapes the experiences of the individual who attends such a college or school. When a college is situated in a particular place or environment, it brings about rapid economic growth to the city where it is located.
Colleges in Rustenburg 
There are 19 colleges and 1 university in Rustenburg of which, 3 out of the colleges are public, while 16 are private colleges.
Private Colleges in Rustenburg
Private colleges are independent and privately funded types of higher education institutions. Some of the private schools are registered, and some are not registered. For the sake of this article, we will list a few of the registered private colleges. They are; Global Tech College, Gauteng City College Rustenburg Campus, MSC Business College, Rostec College, etc.
These private colleges offer and empower students with the necessary skills for professional life and successful career.
Public Colleges in Rustenburg
Public colleges are colleges that are primarily funded by a state government. It is majorly not for profit-making, but societal development and as a government responsibility. Funding for such colleges is gotten from taxpayers' money.
The three public colleges in Rustenburg are Springfield FET College, Orbit TVET College, and Brooklyn City College Rustenburg. These colleges are primarily funded by the state government or with public fun in the North West Province.
Public colleges have larger class sizes, and it has lower tuition costs than private colleges. In most cases, there is financial aid to support students in a public college. You don't have to hassle to get admitted.
What to Consider Before Going to Private College?
It is well known that private colleges are funded by private individuals, therefore you may want to consider the following before going to a private college.
No doubt, private colleges are quite expensive, you need to consider the financial commitment before attending a private college unless you are on a scholarship.
Will you be effectively trained on the required skills you will need for a successful career?
Is the private college a registered college? A college that is not registered can easily be likened to a scam educational institute, they can close academic activities at any time without prior notice.
You have to consider the courses taught, and how students are being taught in a private college.
What to Consider Before Going to a Public College?
Some people would prefer going to a public college because there is educational security. Here are some of the things to consider before optioning for a public college.
The location of the school is an important consideration. Is there security in the city where the school is located?
Do the programs and services offer by the school match your career and professional goals?
Is the school known for its academic excellence and prowess?
Does the school have the required learning facilities to carry out effective teaching and training?
Is there a well-equipped medical facility to cater to the health of students in the school?
About Rustenburg
Rustenburg is a city in the North West province in West of Pretoria-South Africa. The name was allegedly gotten from the 'rest' (which means resting town) that the white settlers were able to enjoy between the black Africans. The city was founded in the mid-eighteen fifties (1850/1851). Rustenburg was an important political city during the 19th century.
It is the most populous city in the North West province of South Africa, known for the production of citrus fruits, sunflowers seeds, etc. there were also settlers of Indian origin.
Do I Need to Attend College at Rustenburg? 
There are various reasons why an individual chose to attend a particular college, especially if where you reside has a proximity to the school.
If you are in the North West province, you should consider attending a college in Rustenburg having considered the following.
There are fully registered and accredited colleges in Rustenburg.
Rustenburg has fully registered qualifications in Business and Engineering courses that will aid career development and great job opportunities.
Colleges at Rustenburg have book collections and libraries stocked with recommended books for research purposes.
Rustenburg colleges provided educational security for its students.
The colleges in Rustenburg prepares the student for real life and the skills they need for successful career advancement.
Things to Know Before Applying to Colleges in Rustenburg 
Before deciding to apply to any college in the world, there are some basic things to know about the college. Some of the things to note before applying to colleges in Rustenburg are seen below.
 Is Rustenburg a safe place to study?
Will you be able to pursue a successful career at Rustenburg?
Does the government offer students assistance, like academic funding?
Are there restrictions in the public practice of the career you would want to study?
Conclusion
The number of colleges situated in a city brings about economic and educational growth and development in that city. It is also pertinent to state that, the number of colleges in a city does not determine the success of the students or individuals. Let it be noted that, limited numbers of colleges in an area may not bring rapid academic competition and growth amongst students in that location. Therefore, it is safe to say that, Rustenburg's rapid economic growth is a result of the increased number of colleges established in it. There is also an increase in educational security, the colleges also provide students with skills to succeed in their careers.
Frequently Asked Questions
Does Rustenburg have good colleges?
Yes, there are good colleges in Rustenburg, that are registered and offer academic excellence.
Is Rustenburg a safe place to attend college?
Yes, Rustenburg is one of the fastest-growing cities in South Africa, its security is also growing.
Who is the mayor of Rustenburg?
Sheila Mabale-Huma is presently the mayor of Rustenburg.