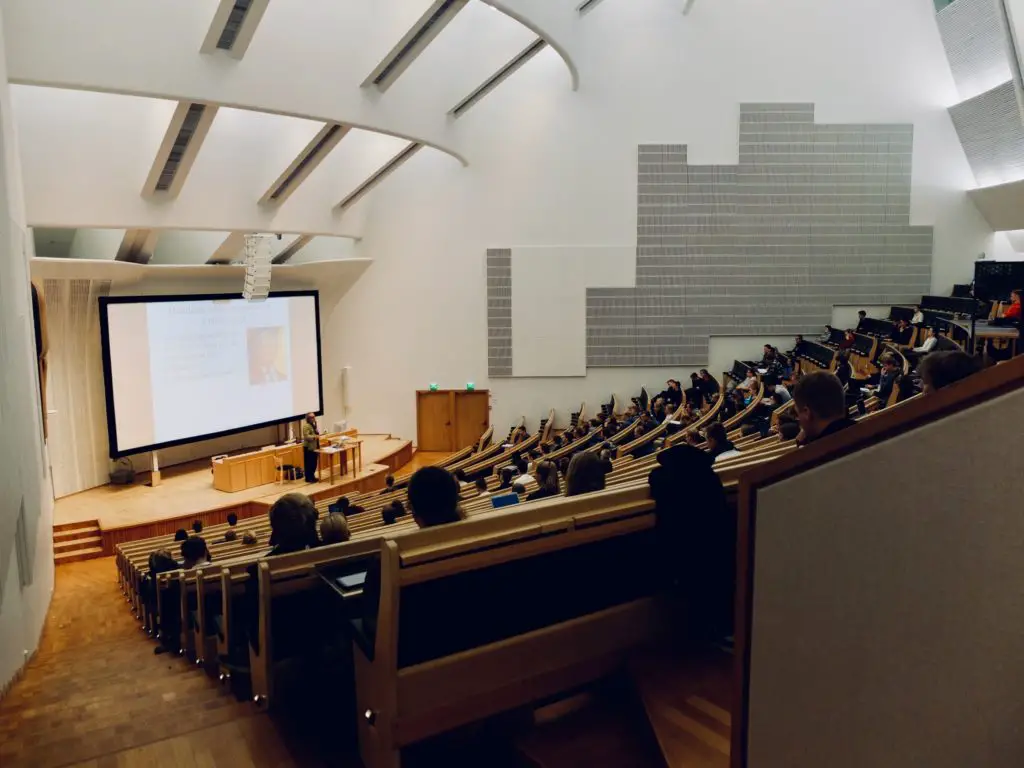 Introduction
The establishment of Albright College dates back to the year 1856. This is the time when Union Seminary opened. Today, Albright College stands as an institute created by the mergers of quite a few other institutions. 
Where is Albright College?
Albright College is known as a private college for liberal arts study in Reading, Pennsylvania in the United States. To be exact, Albright College is situated at the base of Mt. Penn in Reading. The college stands on the motto "Veritas et Justitia" which means Truth and Justice in English. The college stands tall on a campus of 118 acres. The college offers a variety of courses ranging from Bachelors in Arts and Science to online and accelerated programs. Albright College is known for introducing and offering a Psychobiology undergraduate degree in the United States. This dates back to the 1960s. 
Requirements for getting into Albright College
Before knowing anything else, every student who is looking forward to getting into any college should be aware of the eligibility criteria and their admission requirements. So, what do you need to get into Albright College? Well, there are a lot of things that one must keep handy while applying for higher education but first let's make a list of the indispensable things. 
The minimum GPA requirement
Test requirements like SAT/ACT
Other necessary application requirements
GPA Requirements
There is a minimum GPA that is often mentioned by the college so that an application is not rejected then and then. To avoid immediate rejection applicants should be aware of this minimum GPA. But this is not the score that matters. If one wishes to get into the college then they must be aware of the score that will clear their way into the college. If an average of all the current students of the college is calculated then one can get a clear idea of the score that will grab them a seat in the college. The average GPA that was calculated turned out to be 3.05.
It can be concluded from the average GPA of the college that Albright accepts applications from below-average students. It is fine if your grades are a fusion of A's and B's. However, it should be kept in mind that if one has a GPA of 3.05 or less than that then they need to work on getting higher SAT/ACT scores to compensate for their low GPA. 
SAT/ACT Scores
Similar to GPA scores, SAT and ACT cut-offs also depend on the mean scores of the college's current students. Albright College's mean SAT score is 1120/1600. In the case of ACT, the average is 23. When it comes to SAT and ACT points, Albright can be said to be quite competitive. 
You must get a good score on SAT or ACT since Albright is said to be selective to some extent. Along with this score, you need to make sure that your GPS score is not much behind the average GPA of the college. As long as you have a good GPA and a high SAT or ACT score you do not have any reason to be worried about your extracurricular activities or outstanding letters of recommendation. 
Other Application Requirements
Other than your GPA scores and other test scores, there are a few other things that you need to keep ready while applying to college. Let's talk about those needs now. Here's a piece of detailed information about what is required and what is not.
The first thing that you need to write is a personal statement stating all the things that make you stand out from the crowd. You will also need ONE letter of recommendation. An interview is something that is dreaded by students but you need not worry because Albright doesn't need you to sit for an interview. Albright does not need domestic applicants to pay application fees but international students require to pay an application fee. Another thing about Albright that is worth mentioning is that a fee waiver is available.  
Conclusion
Albright College is one of the oldest institutions in the United States located in Reading, Pennsylvania. It is considered to be a bit selective so make sure you have a strong academic background if you are planning to apply. Students at Albright have been nurturing their talents and exploring what they are interested in and blooming with creativity, since the very beginning.   
Frequently Asked Questions
What is the acceptance rate of Albright college?
Albright College is somewhat competitive. It has an acceptance rate of 62% which means that out of 100 applicants 62 will get into the college.
Is Albright College diverse?
Albright College is known to be highly inclusive and diverse in the case of its learners. In recent years, it has been reported to be 50% ethnically and racially diverse. 
What is the rank of Albright College?
According to Times Higher Education, the US ranking of Albright College ranges between 401-and 500 in 2022.