Are you interested in studying at Bloomsburg college? And you'd love to know everything regarding the school. This article is for you, but first, I'd love to congratulate you for making a wonderful choice. 
Established in 1839, Bloomsburg is a public university in Bloomsburg, Pennsylvania, in the US. The college is one of the Pennsylvania 14 public universities within PASSHE, the Pennsylvania State System of Higher Education. Besides, it's a member of the Pennsylvania statewide transfer system.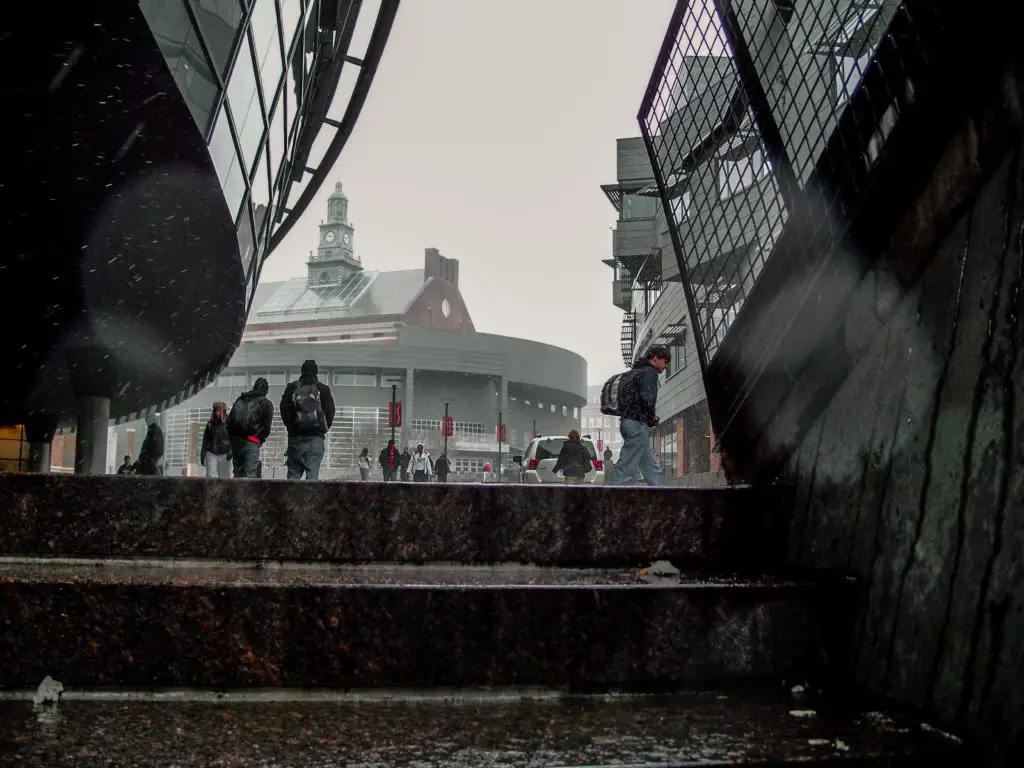 Bloomsburg's Structure 
Bloomsburg isn't just a part of the 14 public universities within PASSHE. It's ranked the 3rd largest university out of 14 colleges. Also, Carnegie's classification categorized the school as a Master's college and university. 
As of 2022, Bloomsburg has 8,427 students enrolled with a student to faculty ratio of 20:1. i.e., 5.00%, you'd agree, that's generous of them, compared to other popular schools in the state. The college has two campuses; Upper and lower campuses.
The upper campus comprises huskies athletics. They are the Danny Hale field at Redmen stadium, tennis center, and Nelson field house. As well as fields for soccer, field hockey, and lacrosse plus baseball, and softball. 
It has a dining, conference building, and 3-university-owned student house compartment. It's connected by continuous shuttle service and equipped with many maintenance buildings.
The lower campus comprises a students center, an instructional building, and 8 residence halls. Plus recreational and social activities, as well as a 4-story library. 
Admission Processes of Bloomsburg
I can't help but stress the fact that getting into Bloomsburg college isn't hard as compared to its competitors. During 2021-2022 admission processing, it has an 89.9% acceptance rate.
This means out of 7,292 students that applied for admission, the school admitted 6,492. Interesting right? I'm sure you'd want to apply right away.
Well, the application fee costs a token as well. The application fee is $35 for both graduate and undergraduate aspirants of the state. 
Do you want to know the statistics of men and women enrolled? I'm here for you, the school enrolled 4,837 women and 2,455 men. But in the end, 4,206 women got accepted as well as 2, 286 men. 
Because the school admits a large number student doesn't mean you should relax and send incompetent results while processing admission. The school's admission requirements go thus;
High GPA. 
High school transcripts.
Admission test marks.
High school rank.
TOEFL.
A finished college preparatory program.
Recommendation letters.
The admission requirements for graduates include;
Letter of recommendation.
Marks of standardized exams.
Resume.
Statement of goals.
Undergraduate & Graduate Programs Offered At Bloomsburg
The university of Bloomsburg offers 57 programs that lead to a bachelor's degree. This makes it rank among the top northeast universities. The school has 68 minors and 30 graduate programs to prepare the students for professional and personal success.
Bloomsburg offers two doctorate degrees in audiology and nursing. What's more, they have four undergraduate colleges namely;
College of science and technology.
College of liberal arts.
Zeigler College of business.
College of education.
Their graduate courses comprise nursing, information technology, biology, reading, accounting, and lots more. While their undergraduate courses comprise economics, health physics, and accounting. Plus art history, music, and lots more. 
For more clarification, visit All programs to know if they offer your desired course or not.
Bloomsburg's Tuition Fees
Are you curious about how much it'd cost to be a full student of the Bloomsburg University of Pennsylvania? That's necessary, however, this article will leave you well informed, so keep reading.
As regards the academic session for 2021-2022. The run-down estimate of the tuition fee for the undergraduate is $10,982 for resident students. It's $22,806 for non-resident students. 
Coming to the graduate students, Pennsylvania resident students must pay $11,871. The non-Pennsylvania students ought to pay $16,731. Aside from this, the house cost is $13,928 for campus students, and it's $12, 61 for the off-campus students. 
Cost of Attendance for Campus and Off-Campus Student
You should take note of COA as well, i.e., the Total Cost of Attendance. This covers the tuition fees, room & board, books & supplies cost plus other extra expenses. 
For the Bloomsburg student living in school, COA is $37,934, and it's $36,624 for off-campus students. This was the estimate for the 2019-2021 academic session. Having this information is good. That way you can budget more than this to be fully equipped for any expenses of the school. 
In situations where you're not buoyant enough to handle this amount of money, you can opt for a scholarship. Or work while studying or opt for student loans. Settle on the option that's comfortable for you. 
Important Reasons Why The Bloomsburg University Of Pennsylvania Is a good choice
Besides being a flexible school that admits more than half of its applicants. Other reasons the school is unique and special for you include;
Serene Environment for Extracurricular Activities
Bloomsburg has over 250 clubs and organizations for students to enjoy while learning. They range from entertainment to arts and business.
Engaging in these activities creates a healthy and wholesome study environment for students. Furthermore, it helps students find and develop their creativity and leadership skills. 
Wonderful Academic Resources
Among other colleges in Pennsylvania, the Bloomsburg University of Pennsylvania is the largest comprehensive university. As I've mentioned earlier, it offers 57 undergraduate programs and 30 graduate programs with over 68 minors. 
This means the school has diverse courses to choose from. Also, They're actively focused on giving their students adequate preparation for their chosen fields. 
Bloomsburg Rankings 
Rankings are another way to show if a school is worth investing in or not. Here are Bloomberg's rankings among other schools;
41st position in top public schools.
119th position in top regional universities in the north.
105th position in top performers on social mobility.
Conclusion
That's it with everything that concerns Bloomsburg. If it's your dream school, you should apply once their application is out. The article provides all the necessary information that you might be required to know before taking the final decision. For any additional details, one can always visit the official website of the university.
Frequently Asked Questions 
1. Is Bloomsburg University of Pennsylvania a good college?
Yes, it is. College factual's 2022 best college list ranked Bloomsburg 717th position out of 2,576 schools for overall quality.
2. Does Bloomsburg college have an honors college?
Yes, it has an honors college that offers outstanding potential for extraordinary and high-achieving students like you.