According to the American Association of Community Colleges, the 1,167 community colleges in the United States enroll more than 12.4 million students, accounting for over half of all undergraduate students. Here we will see about What Is The Point Of Community College?
Community colleges, often called junior colleges, are two-year colleges that provide low-cost postsecondary education as a stepping stone to a four-year degree.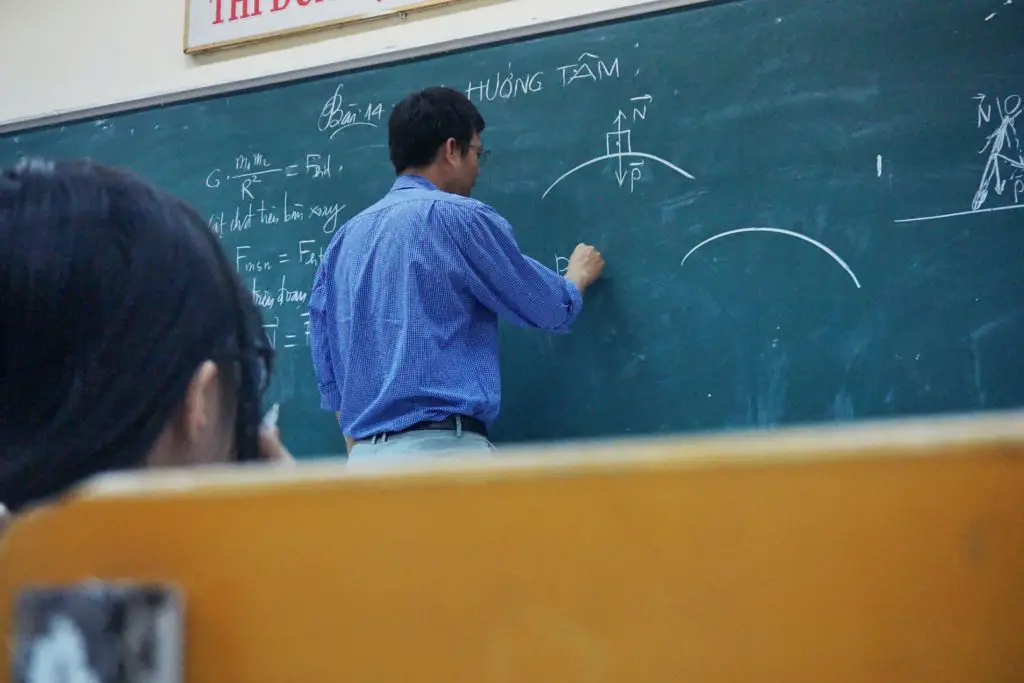 Many of these community colleges have been certified by the Student and Exchange Visitor Program (SEVP), and they all have nationally recognized accreditation. 
Postsecondary education is available to anyone
Skills training and workforce development
Noncredit programs include English as a second language, skills retraining, community enrichment activities, and cultural events
Community colleges are distinguished as a learning environment by smaller class sizes, more individualized attention, and a supportive environment
In addition, community colleges provide the following service:
Getting a Four-Year Degree Because community colleges are accredited, students can simply transfer from them to a four-year institution or university.
Why should students think about community college?
The standard four-year university education is not for everyone. Some students are unsure about their academic interests, while others are looking for more economical education. Many students save money on tuition by attending community college for two years before transferring to a four-year institution.
Furthermore, with an associate degree, students may expect to earn more than $50,000 in some industries, and community colleges provide significant job training and certificates. Check out the following reasons why attending a community college can be a good idea whether you're thinking about it or just interested in the perks.
According to data from U.S. News, the average cost of annual tuition and fees at four-year universities was $35,676 for private colleges, $9,716 for state residents at public colleges, and $21,629 for out-of-state students at state schools in the 2018-2019 school year. The rising cost of tuition can result in huge student loans, as the national student debt exceeds $1.5 trillion.
A community college education can save you thousands of dollars. A public community college's average annual cost of attendance is $2,713. In comparison, a public four-year college or university costs $7,605 per year on average.
According to the College Board's 2018 Trends in College Pricing research, community institutions charge in-state students an average of $3,660 per year. Many states, according to the research, are implementing free community college programs, such as Tennessee Promise, which gives cash to students to bridge the gap between Pell Grants and other grant help for high school graduates who satisfy certain criteria.
Financial assistance
Financial help is available to community college students as well as four-year college students. Students must be enrolled half-time – around six credit hours, or two courses – to qualify for federal student loans. Students must just ensure that they do not drop out of school or risk losing their financial help.
Academic adaptation
By enrolling at a community college and learning at their own pace, students may ease into the world of higher education. This is especially true for people who struggled in high school or who are hesitant about making a significant time and financial investment in the college, according to experts.
School-life harmony
Around 60% of community college students are part-time, so anyone who wants to take one or two classes at a time would be right at home. Nontraditional students, such as parents and older students, who desire to balance studies with family or work responsibilities can consider community college.
STEM education opportunities
Community colleges provide associate degree programs in science, technology, engineering, and mathematics. Employers value these so-called STEM topics, and some community colleges are assisting students in their pursuit of a profession, according to experts.
Transfer contracts
A student's eventual destination does not have to be a community college. Many two-year colleges have admissions agreements with public colleges, allowing qualified students to transfer credits toward a bachelor's degree. According to the National Student Clearinghouse Research Center, 29% of community college students who started in the fall of 2011 moved to a four-year university in less than six years.
Traditional college elements
Two-year colleges have not historically delivered the same quality of education as four-year universities, but this is changing. More than a quarter of community colleges now provide dorms, according to a 2016 report from the American Association of Community Institutions. On two-year campuses, extracurricular activities, scholarships, and networking opportunities are available.
Training For New Industries
For new industries, such as emerging green technology, workers will need to be trained in new ways. Technology is responsible for much of this progress. Several community colleges offer technical or vocational training to international students.
Industry Collaboration
Community college authorities are collaborating with employers to offer flexible, inexpensive, and relevant training programs that address company and regional economic needs, ensuring that students are adequately prepared for occupations that need further education or workforce training. 
Businesses and community colleges can collaborate to boost workforce development, training, and placement efforts. These chances are available to international students through optional practical training and one-year work permission.
Personalized service
Many community colleges have smaller class numbers than major universities, allowing students to receive more one-on-one attention from instructors. This may be beneficial to students who prefer to learn at their own pace and ask a lot of questions.
Professional credentials
Advanced degrees and skill development are frequently linked to career advancement, usually through expensive graduate school programs. In several sectors, including computer technology and electronics, community colleges offer professional and short-term credentials. Community colleges granted 549,149 certificates in 2016-2017, according to the American Association of Community Colleges.
Conclusion
Obtaining a two-year postsecondary degree and then continuing to university is a more feasible goal with the possibility of receiving more specialized attention and services.
At community colleges, students can save money, prepare for transfer to a four-year college, prepare for a career, test out for college, and take advantage of a flexible schedule. According to the American Association of Community Colleges, community colleges enroll 44 percent of all undergraduate college students.
FAQS
What is the total number of students enrolled in community colleges?
In the 2019–20 academic year, 7.7 million students attended public two-year colleges, accounting for approximately 35% of undergraduate students, according to federal data.
In the fall of 2020, around 4.8 million students, or 29 percent of undergraduates, were enrolled in public two-year universities. There were 1.6 million full-time students and 3.1 million part-time students. The COVID-19 pandemic has caused a significant decline in community college enrollment.
How many students at community colleges finish their remedial courses?
In 2003–04, 49% of remedial course students who started at public two-year institutions finished all of their remedial courses, 35% completed some, and 16% completed none. In comparison, at public four-year colleges, 59 percent of students completed all of their courses, 25% completed some, and 15% completed none.
What Kinds of Jobs Can Community College Graduates Get?
Liberal arts and sciences, general studies, and humanities are the most popular majors among community college graduates, according to the National Center for Education Statistics.
According to the US Bureau of Labor Statistics forecasts for 2018 through 2028, dental hygienists, paralegals, legal assistants, and web developers are among the fastest-growing jobs for people with associate degrees.