The annotation of a good GPA can be dependent upon the varsity, discipline, and the employer. A GPA or Grade Point Average is a figure indicating how much high or good one can score in his/her courses on an average. This system of GPA is widely used by high schools and graduate schools which generally showcase their results in a single cumulative number which depicts the student's entire academic performance journey in detail with grades. Let's check what is the perfect GPA in college?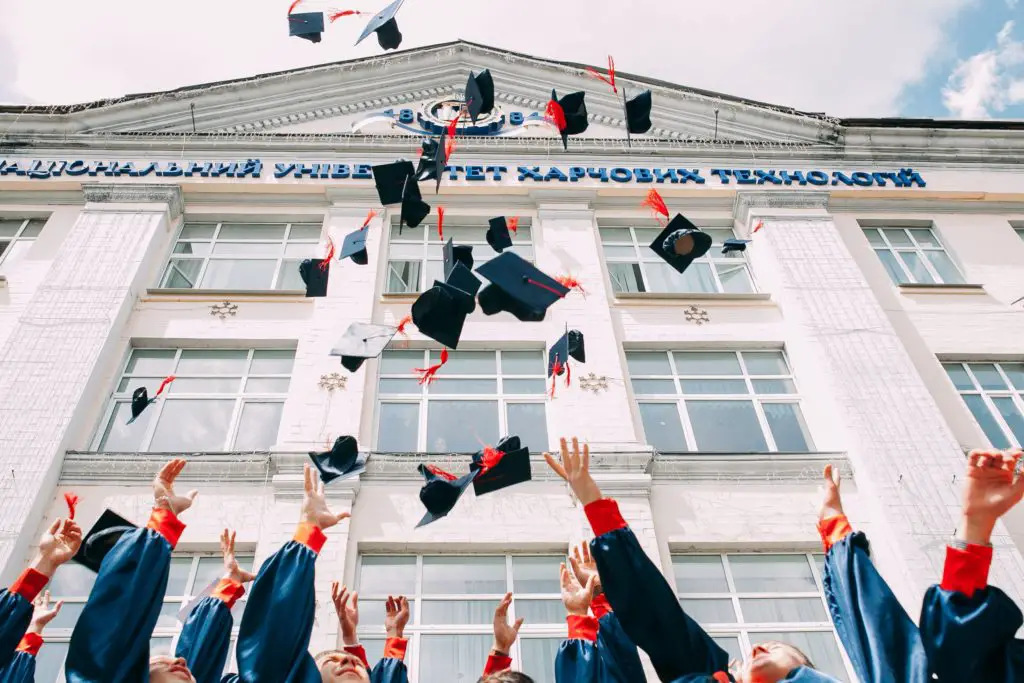 How to calculate? 
Generally, schools and colleges calculate this grading system by switching letter grades onto the numerical scale, which ranges from 0.0-4.0 scale respectively. Now, in detail, we will discuss the chart indicating how letter and percentage gardens correspond to a 4.0 GPA scale.
| | | |
| --- | --- | --- |
| Grades | Percentage Grade | GPA |
| A+ | 97-100 | 4.0 |
| A | 94-96 | 4.0 |
| A- | 90-92 | 3.7 |
| B+ | 87-89 | 3.3 |
| B | 83-86 | 3.0 |
| B- | 80-82 | 2.7 |
| C+ | 77-79 | 2.3 |
| C | 73-76 | 2.0 |
| C- | 70-72 | 1.7 |
| D+ | 67-69 | 1.3 |
| D | 65-66 | 1.0 |
| F | Below 65 | 0.0 |
Good GPA in college:-
It can be defined broadly in terms of honors, and designations. The best colleges wanted the perfect gardens, which means the student should come out with a GPA of at least 3.9, closer to 4.0.
Not every college wants a 4.0 GPA from students, some accept students with lower too.
Generally, the students who graduated with grades between 3.5-3.7 are considered 'cum Laude graduates means ( with praise). The graduate's grades between 3.7-3.9 GPA considers 'Magna cum Laude' ( with great praise) and consequently with 3.9 or higher grade is considered 'summa cum laud meaning with the highest praise.
The above-stated statements are just the criteria stipulated by the academicians, but if one wants to apply for a graduation program, he/ she should require a minimum GPA of 3.0 and at least 3.5 GPA for top–tier colleges.
Importance of GPA:-
Calculating GPA will assist the students to hunt for more jobs after their graduation or chances of getting into their desired colleges.
GPA matters or not?
It matters only to some extent if determined by the concerned admissions committee. Although GPA is just a part, nowadays the colleges are also looking for your achievements, whether recommended or not! In today's skilled era, skills matter most. Employers are more concerned about the skill set one is brought up with, instead of with his/her education history. Big sharks are getting more oriented towards skill sets, tr providing internships to freshers as compared to their academic credentials.
Tips for fine GPA:-
Schedule your upcoming projects or assignments in an organized manner, so that it won't hamper student productivity.
Steady class attendance:- 
It will assist the students to embrace information conveniently and continuously and they will understand their concepts in a linear pattern like a continuous chain of concepts 
Don't be shy to ask your professor while you're on your learning days, as it is better to be a one-time fool rather than be while life fool. Try to emphasize your efforts in work to earn good scores.
Change your studying habits while considering certain activities into it like, attending workshops, using tools related to concepts such as practicing mock or sample rests, and remaining focused while reading is the key to success.
Choose what suits you the best:-
One knows what suits him/her whether it is an apparel or streams. Choose the best for your future, as your chosen subject will be visible in your results. Better and more understandable subjects will result good results and not impressive subjects will be the result in the approaching future.
Wrap Up:
Yes, the GPA is not only one medium that matters in academics rather modern colleges are much more interested in your co-curricular activities and professors recommendations instead of coming up with their final decision. An eye-catchy resume can be a game-changer while fronting for admission or hunting for a job!
At last, expert assistance also gets appreciated nowadays as they guide the concerned stream n comes up with a righteous journey. That is why big institutions provide counselors who will assist to elevate your GPA as per the current scenarios and recommend you some strategies to remind competitive in this competitive market. 
FAQs:-
Q1. Is GPA should be perfect only for college students? 
A1. No, as it is mentioned above it is widely used by graduate schools, high schools, and middle schools somewhere.
Q2. Can a student with a low GPA take admitted to a highly rated college? 
A2. Yes, it depends upon that college whether they are taking admissions based on GPA or based on the student's previously done activities likened, multi-talented.
Do let me know, in case of any suggestions or questions for the same. All the questions will be welcomed. Thanks for reading this unique piece of work.