Although we have all heard of Ivy League schools, there are very few of us who know exactly what they are. They are the private schools and colleges that are considered the most prestigious ones in terms of education and all other aspects.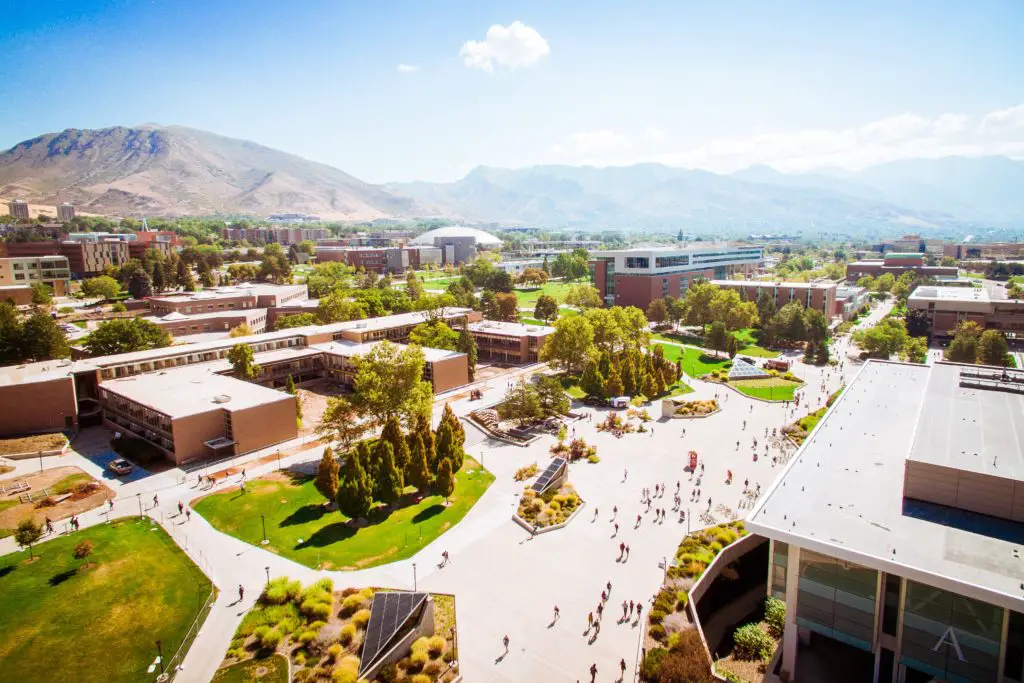 Ivy League Schools
Ivy League schools are the top eight schools and colleges located in Northeastern part of United States that includes Brown, Harvard, Cornell, Princeton, Dartmouth, Yale, and Columbia universities and the University of Pennsylvania. An Ivy League is basically an athletic conference of those eight top private institutes 
History of an Ivy League Schools
The term Ivy League was coined in 1954 when National Commission for certifying Agencies (NCCA) athletic conference was formed for Division 1. By that time, these schools were considered prestigious mostly due to their excellence in sports. During the 1950s, many of the United States colleges became concerned about a growing trend of corruption in college sports. As an athletic conference, the Ivy League has been around since the 1950s. This athletic conference has agreed to limitations on recruiting and supporting students to ensure that student-athletes are serious students pursuing serious academics programs. 
Pre Ivy League
 Before the name 'Ivy League' was formed, amongst the eight colleges, there were seven in existence from the United States Colonial Period and were the institutions of higher education founded before American Revolution. Cornell was the eight one, founded after American Civil War. It was evident even in those days that the quality of academic education and other factors provided by those institutes had a much-widespread and noticeable impact on other educational institutions. Most of the time, the word 'Ivy League' is a term used for the most elite group of colleges and school found in United States of America. 
Members
Members of the Ivy League include;
| | | |
| --- | --- | --- |
| Institutions | Founded in | Location |
| Harvard University | 1636 | Cambridge, Massachusetts  |
| Yale University | 1701 | New Haven, Connecticut |
| Princeton University | 1746 | Princeton, New Jersey |
| Columbia University | 1754 | New York City |
| University of Pennsylvania | 1755 | Philadelphia, Pennsylvania |
| Brown University | 1764 | Providence, Rhode island |
| Dartmouth College | 1769 | Hanover, New Hampshire |
| Cornell University | 1865 | Ithaca, New York |
Academics and Prestige
The Ivy League Schools are highly selective with almost all of them having an acceptance rate of approximate 10%. In 2021, according to recent studies, all eight members of Ivy League reordered a high number of applications and also recorded a low acceptance rate. Some have argued that Ivy League schools discriminate against American-Asian students and candidates.
Despite this all of the eight members are considered the most prestigious ones and some of them have been ranked by various university rankings. And all of the eight members have also been on the list of top 20 national universities by U.S NEWS & WORLD REPORT BEST COLLEGES RANKING.
Culture
Ivy League schools are not only adding its valuable addition in promoting quality education and improving standards of life through it but are also playing their roles in promoting their culture and emerging new fashion trends and styles. Ivy League campuses are considered the origin of most of the styles and fashions in trend of 1950s.
Athletics
Mostly, all of the eight members have more than 35 varsity teams. And all eight are on the list of top 20 for offering number of sports of both men and women in Division 1. There were times when colleges offering sports/athletes scholarships were dominated against others so in that time Ivy League schools were quite successful in many sports as compared to the other universities at that time and Ivy league schools has a very good history in sports as well.
Cooperation
The body that governs the Ivy League is said to be the Council of the Ivy Group Presidents. Meetings are held where cooperation strategies and procedures, as well as special initiatives, are discussed. Seven of the eight schools, except Harvard have participated actively in the Borrow Direct interlibrary loan program and it is also discovered that this Interlibrary Loan was not a part of an Ivy legal and formal agreement. Recently, Furthermore, Harvard also joined the ILL program and made a significant contribution to the already existing body.
Why Ivy League Schools?
There is no denial that obtaining education from Ivy League schools gives recognition to an individual. Apart from that, there are many advantages why one should consider them. Education from Ivy League school is worth it because of the;
Excellent faculty members and peers: Getting education form institutes like the Ivy League schools not only provide the opportunity to get trained by the most ambitious faculty members but also to get in competition with the most competent and passionate peers.
Life time professional network: Education through these institutes provides you with the ability to develop networks that can help in the long run of your career life.
Recognition: As the Ivy League Schools are highly recognizable, getting education from these institutes would also create a good recognition of an individual.
Conclusion
Bottom line is that the Ivy League schools are the most renowned private institutes in terms of quality education and excellence athletics, recognized by U.S NEWS & WORLD REPORT BEST COLLEGES RANKING. In spite of their allegation of discrimination, some of them still have a record of a high number of applications received by them. In conclusion, as everything has pros and cons, it is certain that getting an education in well-known and acclaimed schools of Ivy Leagues will provide an individual with a great deal of recognition in the long run of career. 
FAQs: 
Question: Are Ivy schools worth it?
Answer: Ivy League Schools are worth it as they are considered to have the most excellent and welcoming alumni network. 
Question: What is the current top university/school among the Ivy League schools?
Answer: Princeton University is currently the No.1 university/School among Ivy League Schools of Unites States National University Rankings. 
Question: Are Ivy schools more expensive?
Answer: Yes, Ivies are the more expensive ones.