If you are a music lover and want to pursue your passion, then a degree in sound Engineering might be the ideal choice for you. Sound engineering is a fantastic job choice, especially when you're interested in technological advancement, have an artistic flair and enjoy playing around with audio effects. In this article we shall see What College has Sound Engineering?
However, before you pursue the course, you need to select the prospective college beforehand and because of the unique nature of the degree, the selection of the college may end up shaping your career. There are multiple colleges in the United States which are currently offering degrees in Sound Engineering. The most notable ones are: Carnegie Mellon University, Georgia Institute of Technology, Berklee College of Music, School of Music, Theatre & Dance and Belmont University.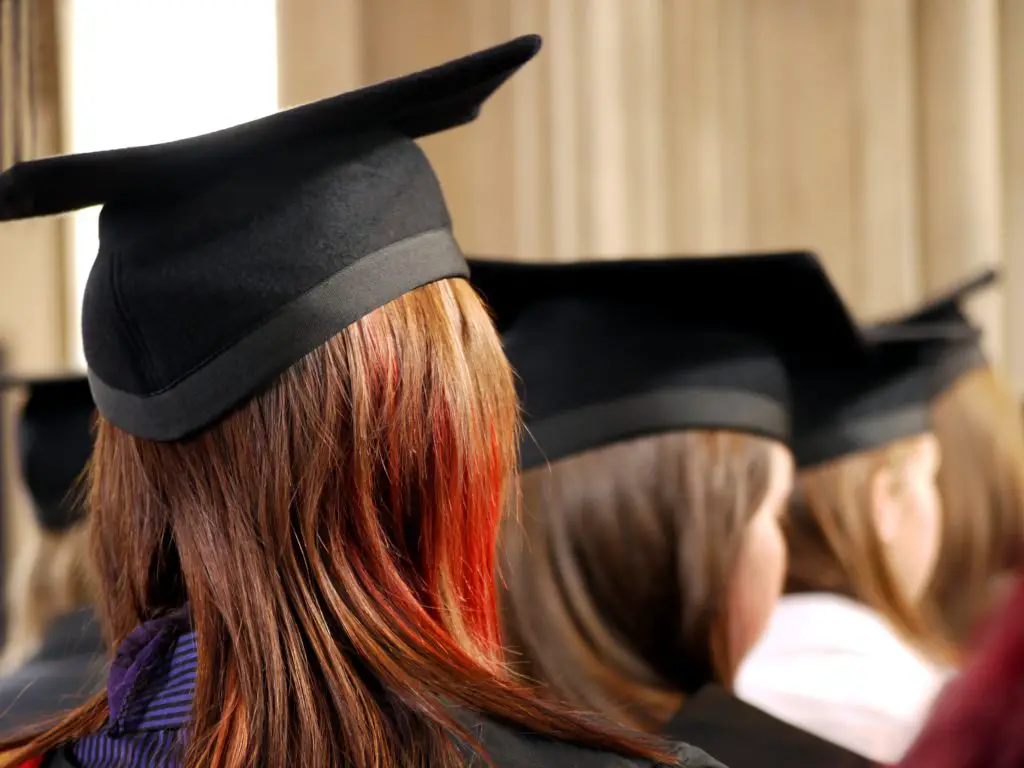 What is Sound Engineering?
Sound Engineering, also referred to as Audio Engineering, is the art that handles the technical aspects of audio recording, sound reinforcement mixing in post-production and mastering. The field of sound engineering is now increasingly regarded as a profession that is creative, in which musical instruments and technologies are employed to create audio for radio, film television, music, and video games.
What does a Sound Engineer do?
Audio engineers play a key role in the process of making music. From recording live sound to mixing music recordings, to dealing with all the aspects that are technical to audio gear the job of an audio engineer affects every aspect of the industry of music. They also reproduce, and alter audio equalization effects and other electronic aspects of audio.
What is included in a Sound Engineering Program?
 A typical sound engineering curriculum covers the following areas:
Calculus
Basic Electronics
Sound theory
Applied Physics
Audio principles
Audio Electronics
IC Circuits
Production Management
Operations Research
Electronic Music
History and Evolution of Music
Sound Engineering at School of Music, Theatre and Dance
School of Music, Theatre and Dance is a constituent college of University of Massachusetts and is offering the nation's premier sound engineering program. Its course details are as following:
Course Title: Bachelor of Science (BS)
Major of Studies: Audio Engineering
Minor of Studies: Electrical Engineering
Duration: 4 Years
Credits: 120
Major Topics Covered:
Computer Music Composition and Arranging
Sound Recording and Production
Electronic Music History and Theory
Creative Coding
Why Study Sound Engineering?
Due to the rapid advancement of technology growing in popularity, more international students choose to study the field of recording engineering.
Industry experts and teachers are in charge of the hands-on learning at the audio engineering schools and workers generally offer on-the-job training, which means this training is more customized.
Experts can help answer questions and personalize the academic course to make sure students are learning more than the fundamentals needed for any job.
Sound engineers should be knowledgeable about the use of various kinds of recording media. Additionally, it's becoming more crucial that the engineer know about the integration of software and hardware.
A school environment that is academic, such as the audio engineering institute is a fantastic opportunity to network with other like-minded people and who are motivated to excel in the world of music.
What type of career options are for a Sound Engineer?
There will always be a demand for audio engineers who are trained. Professionals with the right qualifications are always in demand for a broad range of tasks.
If you are aware of where to look and remain flexible, it's simple to stay employed in this sector. It's only going to get better as technology improves and advances the method by which entertainment is made and distributed.
Studio engineers work closely with the producers in studios. Sometimes, studio engineers are the producer, and are able to work in a separate way. When you've found your passion ignited by the music you're creating it's fairly simple to begin an upwards spiral of professional and financial achievement while enhancing your skills.
Every job you do expands your knowledge and encourages you to expand your technical expertise the potential for earning continues to grow.
Benefits of Studying Sound Engineering
There are multiple benefits of studying a sound engineering degree such as:
Practical Exposure
Audio engineering schools employ standard equipment, which means that students are able to use the latest equipment employed by industry professionals instead of being taught how to use a specific piece of equipment for audio during on-the-job instruction. The extensive curriculum provided by audio engineering schools helps students build a more extensive skillset than the on-the job training could ever do.
References
In the world of music, the people you know i.e. connections are most important. This is especially true for audio engineers who often depend on recommendations and job opportunities provided through their carefully-curated networks of promoters, musicians and venues to host gigs. A school environment is an ideal opportunity to connect with like-minded people and who are motivated to be successful in the world of music.
Employability
Colleges often have programs which are aimed at increasing the employability of the graduates. They also arrange the appropriate type of career fairs too.
Conclusion
Overall, sound engineering is an excellent career choice for music lovers and promises a fulfilling career. With rise in demand, audio engineering will turn out to become one of the highly-paid fields. Sound Engineering at School of Music, Theatre and Dance provides most suitable and relevant sound engineering program in the country.
Frequently Asked Questions
1) What are other names of Sound Engineering?
Sound engineering is also referred to as Audio Engineering and Music Production Engineering.
2) Is Sound Engineering related to Conventional fields of Engineering?
Yes, it is related to the fields of Electrical and Electronics Engineering
3) Do you need math to study Sound Engineering?
Most of the colleges would require you to have a mathematical background to study audio engineering.
4) Do I need Physics to study Sound Engineering
While Physics is not a direct requirement, having a mathematical / scientific background will benefit greatly in studies of audio engineering.
5) Do I need to learn any music instrument to Sound Engineering?
No, you don't need to learn any music instrument to Sound Engineering.