Texarkana is a city nestled in the state of Texas, United States. With an area of 76.33 sq km, it falls in the region of Bowie County and is approximately 290 km northeast of Dallas. 1.39% of Texarkana state consists of water and the rest comprises land. According to the 2020 census, the population of Texarkana was recorded to be 36,193. Texarkana has a twin city called Texarkana, Arkansas which lies in the region of Miller County, Arkansas. Let us know What College Is In Texarkana?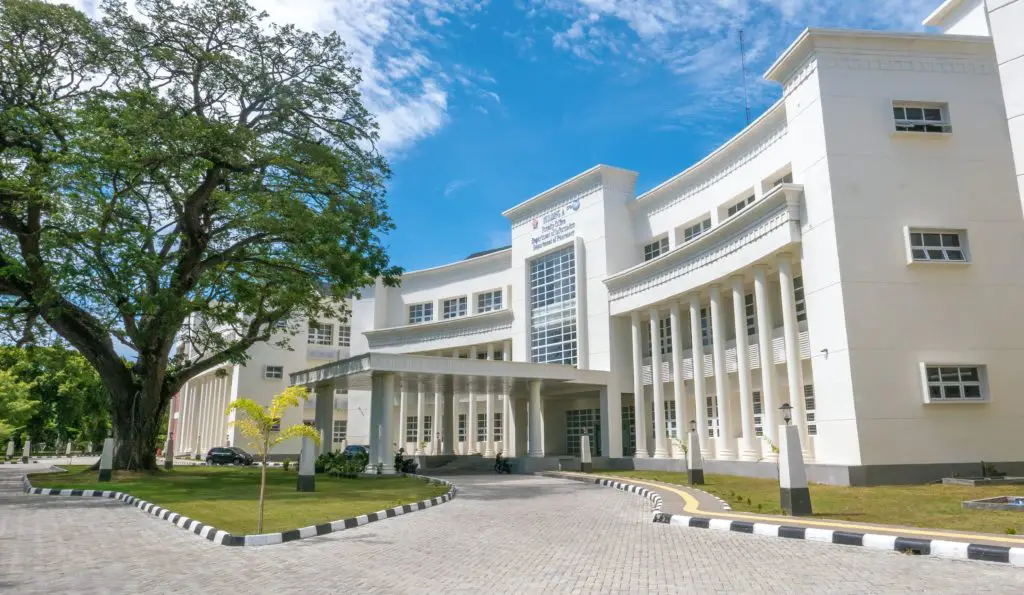 There is only one college and one university in the city of Texarkana. The name of the college is Texarkana Community College and the university goes by the name of Texas A&M University -Texarkana.
Texarkana Community College
Texarkana College is a public institution and community college that is situated on the northeast border of Texarkana, Texas, at the meeting point of Robinson and Tucker Street which is approximately a distance of one mile south of Interstate 30.
Established in 1927, Texarkana college offers a total of 4,695 undergraduate courses for instance Business management, marketing, Liberal Arts and Sciences, General Studies and Humanities etc. and has a total enrollment of 4,239 students. With an open admissions policy, the school is based on the semester academic year and has a student faculty ratio of 22-to-1. The highest degree that Texarkana college has to offer is an associate degree. 
Texas A&M University -Texarkana
Texas A&M University -Texarkana, a part of the Texas A&M University System, is a public university nestled in Texarkana and located at the heart of Texas. It was founded in 1971. Spread across 375 acres, it is located one hour from Shreveport, Louisiana, two hours from Little Rock, Arkansas, and less than three hours from Dallas, Texas. The current President of Texas A&M University -Texarkana is Dr. Emily Fourmy Cutrer.
As of Fall 2020, there were 2,214 students enrolled in this college, and the number of academic staff is 132. The school follows a semester-based academic calendar. It has been ranked 371 in Regional Universities West. With an acceptance rate of 94%, Texas A&M University -Texarkana is somewhat selective in its admission process and has an application fee of $30.
Most of the students of Texas A&M University -Texarkana are from Arkansas, Oklahoma, and Louisiana. In addition, more than 30 recognized student organizations are present at Texas A&M University -Texarkana.
Texas A&M University -Texarkana is very particular about its safety and security policies and provides late-night transport and escort service, 24 hours foot and vehicle patrols, lighted pathways and sidewalks, and controlled dormitory access. Also, the school has strict policies against the consumption of alcohol, even for students of legal age.
Annual Tuition Fees
Texas A&M University
There are different tuition fees for local Texas residents and out-of-state students. For the residents of the local area, the school charges an annual fee of $10,733 and for out-of-state students, the annual school fee is $24,106. With an average scholarship amount of $9,793, this amount can be reduced to a total of $21,910 for the residents of Texas and $48,805 for out-of-state students. Almost 62% of the students are eligible for these scholarships.
Texarkana College
Generally, the average tuition fee across the country for out-of-state students is $19,609 for the whole year but since Texarkana college does not charge a big amount, the students only have to pay a total sum of $5,236 annually.
The same goes for the in-state students. While the colleges across the country charge an average of $16,509, Texarkana asks the students to only pay $3,820 for the entire year.
Notable Alumni
Texarkana College
H.Ross Perot is one of the prominent notable alumni of Texarkana College who currently serves as the PresidentPresident of the Student Council and is a successful businessman and politician. Former Houston Astros and Philadelphia Phillies, Hunter Pence is another notable alumnus of Texarkana College and a baseball player from the San Francisco Giants' team. Tracy Lawrence is a famous singer, and she attended Texarkana College.
Texas A&M University -Texarkana
Stephen J. Frost, who is a Democratic member of the Texas House of Representatives, is one of the major notable alumni of Texas A&M University -Texarkana. Along with him, an American politician and pastor from the U.S. State of Texas, Martha Whitehead is also a notable alumnus of Texas A&M University -Texarkana.
Also, Erwin Cain, a Republican member of the Texas House of Representatives from Sulphur Springs and Bob Bruggeman, Mayor of Texarkana Texas are other notable alumni of Texas A&M University -Texarkana.
Conclusion
Both Texarkana Community College and Texas A&M University -Texarkana offer top notch quality education without breaking the bank. One can choose either of these two schools for pursuing higher education if he cannot afford expensive schools but also doesn't desire to compromise with the quality of education. Both the schools give equal importance to academics as well as curricular activities.
Frequently Asked Questions
What Are The Graduate Programs Available At Texas A&M University -Texarkana?
Texas A&M University -Texarkana is a  public research university and is considered one of the most diversified and comprehensive colleges across the whole country. It provides a total of 130 undergraduate degrees and 268 professional graduate degrees along with 17 academic colleges and two branch campuses.
What Does The Seal Of Texarkana Mean?
Designed by Richmond White, who is a former instructor, the seal of Texarkana is a symbol that represents strength and grandeur. The live oak branch encircles the Star of Texas and the laurel branch represents honour as well as peace. The year of establishment of Texarkana college which is 1927 is written above the star of Texas.
What Is The Population Of Both Cities?
Texarkana and Texarkana, Arkansas combined to form the principal city of Texarkana Metropolitan Statistical Area. The population of both the cities combined is 65,580 as recorded in the 2020 decennial census.