College time is a trying time for all of us. Almost everyone struggles to adjust to a change of place, new people, and strict teachers. It is a complete nightmare to finish all assignments on time. Many students have to shift to other cities for their education or they commute long hours on public transport. If you have any of your loved ones joining college recently, you can surely feel their struggle and pain. It is very important to make these struggling souls realize that the world care for them. You can bring a smile to their face by sending something as a surprise. This is the best way to tell college students that you are thinking of them. It needs not to be an expensive gift. But it should be useful to them. Let's see what can you send to college students?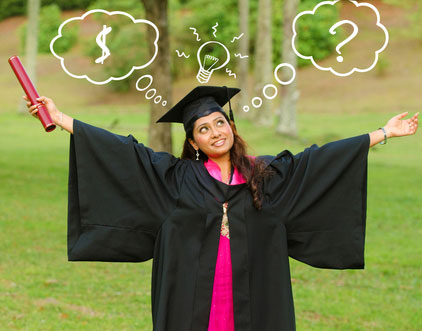 You can send a packet full of cookies, candies, chocolates, health mixes, cupcakes, etc. It will undoubtedly bring a big grin to their faces. They will surely remember you whenever they would take a bite and will tell about you to their friends while sharing the treat.
Every teenager goes through skin problems. Ache, blemishes, and rashes are common at this age. You can act as their savior and send a skincare package including night cream, oil control serum, sunblock, blemisher, etc. This gift will unquestionably make them feel loved.
Coffee is the best friend of any teenager. They need it while studying late at night, completing an assignment, and relaxing on a beautiful morning. You can send them a package of different flavored coffee and a mug with an inspirational quote.
Imagine the happiness they will get while enjoying your gift.
Wearable blankets are very comfortable and are very popular among college students. You can gift one to your teenager and relax knowing that they will feel the warmth of your love while looking fabulous. 
Every teenager wants to look cool in the group. They want to flaunt their unique accessories. You can surely help them and send some trendy jewelry such as bracelets, earrings, pendants, anklet nose rings, etc.
Make sure these pieces are unique. You can search a few online websites and order easily.
There exists not a single teenager in this world who has too many clothes. Whenever there is a get-together or a party, it is normal for them to panic and declare that they have nothing to wear. The problem is more stress full when they are living in a hostel. 
It only makes sense to send them some clothing. You can opt for a top, a pair of jeans, some party dress, or a wraparound. Everything is needed in a hostel and clothes are never too many.
Noise-canceling headphones are a necessity for any college-goers. It may be a bit pricy but it is a perfect gift for a teenager. They can use this in the dorm as well as on any urban transportation service. You should choose one with long battery life. Be sure that it is money well spent.
You can give a few books to your loved ones. It may be a thriller, autobiography, romantic book, or comedy. Depending upon the preference of the students, these books are the greatest stress buster.
Every student needs lots of stationary during college time. You can send a package containing highlighters, markers, sticky notes, a USB drive, paper clips, etc. This package will be a lifesaver for them. 
You can surprise them with a gaming console, gaming CD, camera, iPod, or phone. You can also send an electric kettle, hotplate, electric iron, etc. It is better to discuss with them before choosing the gift. You would not like to send something that they already have. 
If you are not sure about or do not know their requirements, a gift card is the safest idea. Here, you are showing love, care, and concern; and also allowing them to get what they want. You can also send a few movie or food coupons to them.
One thing that every teenager wants is to look cool and trendy in his/her college. You can help them by sending a fancy laptop sleeve, phone cover, or credit card sleeves. The brighter it is the better. It need not be very costly but should be eye-catching and chic. 
Conclusion
It is always important to show your loved ones that you care and think about them. It becomes paramount in the case of a teenage college student. Sending gifts is a way to tell them how important they are to you. It is not the price but the thoughts and efforts that matter.
Frequently Asked Questions
Q: I have a college-going niece. Her birthday is next week. What should I do to make her birthday memorable?
A: It is a great opportunity to show your niece that you care for her. You can send her a cake or a packet of cupcakes with a lovely message to bring a big smile to her face. You can also send her some money to treat her friends. This way you can show her that you care about her.
Q: My teenage son is asking for a car on his birthday. Should I buy him a car?
A: You should ask your son to buy the car by saving his own money. You can help him by gifting him a part of the cost. However, make sure that he takes driving classes and passes the test before buying.
Q: Should I send an expensive mobile to my daughter to show my affection for her?
A: You can certainly send a gift to your daughter and show your love, care, and concern. However, the gift needs to be necessarily expensive. You can send an inexpensive gift with a thought-full message to make her feel special. Always remember that it is the action that matter.