To know which University is best Tulane University Of Louisiana Or Loyola University New Orleans…..Read on this article….!
After high school, the big question that often comes to mind for most high school leavers is what next? 
Some high school leavers may be fortunate enough to further their studies immediately, a handful might consider taking a gap year and returning to further their education, and a few others might not necessarily have the funds available to do so that they may contemplate that working in institutions that hire high school leavers to raise funds for future further studies.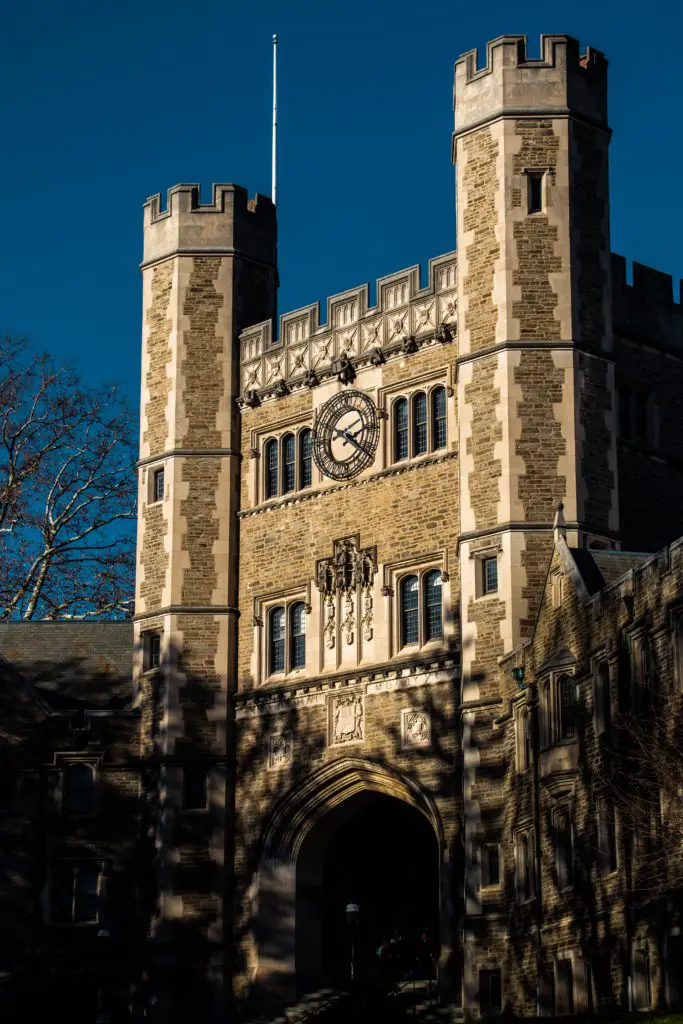 If you reside in New Orleans and considering furthering your studies after high school, you may most likely want to consider what are your chances of studying at Tulane University of Louisiana or Loyola University New Orleans as these two universities are close to each other.
Factors to consider while choosing College
Once you have decided to further your education, certain factors need to be considered for you to make an informed decision. Amongst the factors that can affect your decision is:
Proximity in terms of travel expenses
Accommodation on-campus or off-campus
Tuition fees
Meal plans
Course content
Graduate employment rate
 Other factors include financial aid packages or scholarships, and acceptance rates.
We will now examine what makes these two universities different and unique in their ways to enable you to make an informed decision.
Similarities between both Universities
The Tulane University of Louisiana and Loyola University New Orleans are both private non-profit universities and both offer financial. Both universities are averagely predominantly 55% white while other ethnicities account for the remaining 45% of the student population.
Major differences between both universities
The majority of the students from Loyola University are from Louisiana while students from Tulane University are predominantly from North East and Mideast.
Loyola's student population is predominantly Catholic and Jesuits, while over a quarter of the students at Tulane are Jewish. They however both tolerant of each other's beliefs.
Tulane University of Louisiana
Tulane University was founded in early 1834 and is ranked as the number 1 college in Louisiana and 37 nationally. It is paramount to mention that over the past few years, Tulane University has moved up in national ranking and has therefore gained more reputation and popularity and offers seen as a prestigious University.
Tulane is best known as a research university with very high research activity going on offering 4years of undergraduate studies and boosting a graduate rate of 83% and transfer-out rate of 12%. It is ranked as the number 1 top party school in America.
Having considered all these pros, it's important to mention here that Tulane University has a very tight acceptance rate of 11% with a GPA of 3.56 or higher or 1420 SAT. The annual estimated fees are $78 680 before financial aid and $ 37841 after financial aid for undergraduate studies.
Tulane University has a large campus with 1901 faculties and accommodates more students annually. The admission capacity is estimated at 13000 per year. The university boasts an average class size of 23 with 94% smaller than 50 students.
The university has a large dormitory capacity and all first and second-year students are mandated to live on campus unless they provide an exemption that if approved permits them to live off-campus.
Toluna university uses an academic-based semester calculator.
If you are a lover of sports, it will interest you to note that Tulane University has numerous sporting activities called Tulane Green Waves. From baseball men, basketball, women's basketball, women's beach volleyball, football, men's tennis, women's tennis, and women's volleyball. There is however not a huge sports scene going on in the school's team as it doesn't dominate the school's social scene.
Loyola University of New Orleans
Loyola University was founded in the 1900s and has a small campus with an admission capacity of about 4000 students.
Loyola is best known as a graduate school with programs in accounting, marketing, finance, and management and offers 4years of undergraduate studies.
For most high school leavers who cannot meet the admission requirements of Tulane University, they can consider Loyola University as the admission requirement is 3.51 hence having an acceptance rate of 71%. This University ranks No 8 in Louisiana colleges and 249 in the national statistics.  It has an average class size of 20.
Loyola is a Catholic and Jesuit University that however is not a criterion for admission into the university. However, ethical and spiritual values are very important. There are other Loyola universities but they are not the same. The only thing they have in common is their background and values.
The estimated annual fees are $63640 before financial aid and $35000 after financial aid. All first-year students are required to live on campus and have a meal plan. An enrollment deposit of $500 comprising $200 for on-campus housing and $300 for tuition is required.
Loyola University sporting team is referred to as the Wolf Park Athletics. The men's sports teams are baseball, basketball, cross country, golf, swimming, tennis, and indoor and outdoor track and field. While the women's sports teams of basketball, cross country, golf, swimming, tennis, indoor and outdoor track and field, and volleyball.
Summary of Tuition and Fees
| | | |
| --- | --- | --- |
| Annual Fees | TOLUNA UNIVERSITY | LOYOLA UNIVERSITY |
| Undergraduate studies | $60814 | $43498 |
| Graduate studies | $61130 | $18889 |
| Financial Aid | $29509 | $29497 |
| Meal plan/semester | $3700 | $2260 |
Conclusion 
Having considered the pros and cons of these two universities, the choice of which University to attend all depends on the school's GPA rate, affordability, course of study, and your personal preference.
It is also important to take into consideration that whilst Tulane university is a research institute, Loyola University is a graduate institute.
Frequently asked questions
Is Tulane University a party school?
Yes Tulane University was ranked the best party school in the United States in 2021
What is unique at Loyola University?
Loyola University has an average class size of 30 with 40% of classes with fewer than 20 students. The atmosphere promotes an academic, social, and spiritual life with a plethora of study abroad options, research opportunities, and lots of clubs that celebrate the diversity within the university.