A bachelor's degree is required for most employment, including the top-paid ones. Although there are more and more ways to earn a bachelor's degree, one of the most cost-effective options is to first enroll in a two-year college and then transfer to a four-year college. The goal of several low-income and underprivileged students is to transfer from a community college to a four-year college.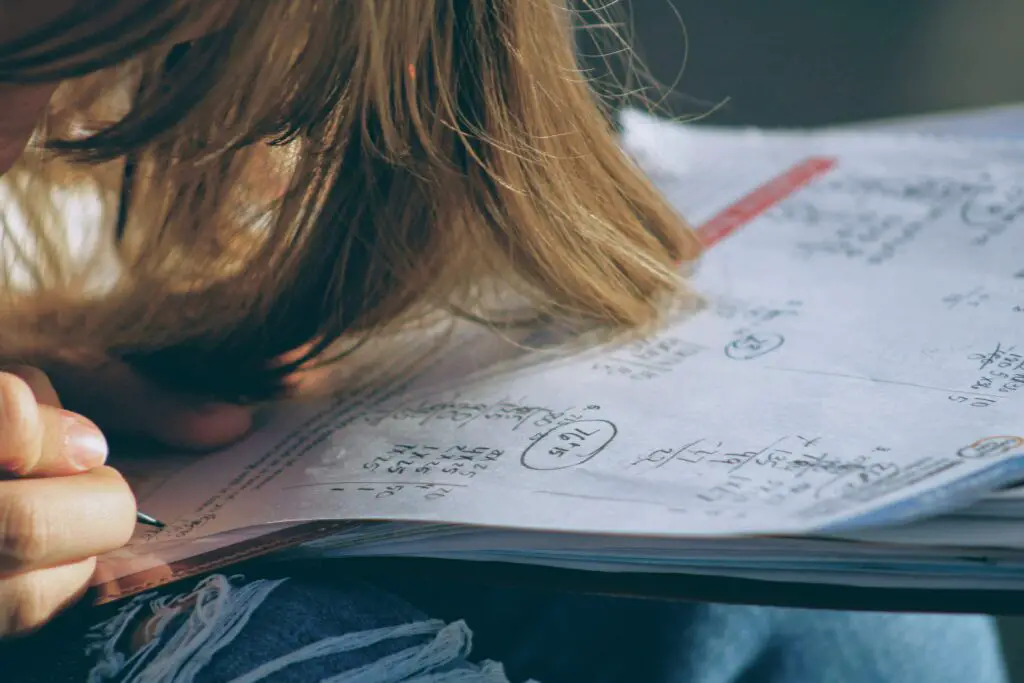 Transfer From Community College
Sometimes a new university has more alluring degree programs, or the student wishes to transfer to a different city or location. Choosing to enroll at a different university is not rare for any number of reasons, and many colleges provide administrative offices to assist transfer students with their move. This article will discuss some of the reasons students transition between community colleges, how to transfer institutions, and essential factors like transferring acquired university credits.
The movement from community college
Only 16% of community college students moved to a four-year university and earned a bachelor's degree, according to recent statistics from a multi-year survey. Students from lower-income families were far less likely to transfer and finish their degrees than their classmates from higher-income families.
Reason to First Attend a Community College.
Reduced tuition: Funding college can be challenging. A few years at a community college are far less expensive. Students may need to loan less cash as a result to complete their studies. Additionally, several students seek and are awarded grants for community colleges.
Boost your transcript: Scholarships for colleges could seem out of reach for those who didn't do very well in secondary school. Community college admission nevertheless, can benefit students' academic background. In reality, those who succeed in community college and earn As and Bs usually get financial aid to complete their bachelor's degrees.
Reduced living costs: Since local community colleges are attended by several students, they may reside at home and save money on housing and other costs. When it comes to paying off their student loan debt, even those who yearn for the college experience and the prospect of interacting with peers their age will value the countless dollars they saved.
Freedom to take a variety of classes: Joining a community college can usher in a new age of personal development, much as doing so at four-year colleges. To choose their favorite courses, students usually use this time to attend classes in a variety of areas. Other students learn that attending a technical college is the best approach to obtaining a high-paying job.
It is easier to balance work and family requirements because over 70% of students in two-year colleges also have jobs. One-third of college students have full-time jobs. Other students must balance their time between employment, school, and caring for their kids.
Reasons to even attend a four-year college.
By now you may know the different benefits of going to a two-year community college. So why would you ever think transferring from a community college to a college?
There are several reasons why you would want to move. A diploma or associate's degree from your local community college may not contribute to more significant business chances based on your long-term goals, even while it will provide you great student exposure and allow you to save money.
In some industries, a professional certificate or associate's degree assists you to launch your business. For example, an associate's Degree will usually be enough for vocations such as automobile technicians, dentistry clinicians, and information technology professionals.
However, many jobs also require applicants to hold a bachelor's degree. Make sure to research the academic requirements for the best work in your sector. If you want to work in a sector that requires long schooling, such as high school teaching, engineering, design, or family counseling, you'll want to complete four years of college to get a bachelor's degree.
Furthermore take into consideration that bachelor's degrees are increasingly being needed for jobs, particularly for positions with high salaries. And a huge number of Americans have bachelor's degrees, even if your industry doesn't need one. Thus, there is a big probability that you may face competition from these degree-bearers in the job market. 
Transferring from a Community College Effectively.
Avoid packing general studies credits first.
Even though it's tempting to think you must try a huge range of classes at the community college stage, doing so will mostly end in you getting extra credits that won't transfer. To make this class sample simple for students who aren't certain what they would like to major in, community colleges provide a cafeteria-style menu of options.
When students walk around in the broad courses, they are going nowhere. Therefore, it is advisable to resist the need to enroll in engaging or entertaining courses that are neither necessary nor beneficial for your major.
Connect with advisors.
It will be beneficial to speak with teachers in your chosen academic subject and contact transfer advisers at the community college. Everybody you encounter has something to teach you. Don't be afraid to get in touch with them; keep in mind that they want to help you achieve. They are there for that reason.
Look at prospective universities.
Before transferring, make sure you are aware of the expenditures associated with a four-year university. Some colleges provide net price estimators for transferring students. Transfer students can get financial help and scholarships from several schools and institutions. Thus, to make sure you take benefit of all of your possible help possibilities, it is preferable arranging a meeting with a financial aid manager.
Don't Put Off Choosing a Major.
You must be aware of your main goal to choose the quickest route to get there, as this article hinted at above. Community college students who effectively transfer had a higher chance to choose a major earlier on. Given the several prerequisites for degrees in the sciences, engineering, and healthcare, this is particularly important.
Enroll in a class on student achievement.
A study skills or student success program that contains important knowledge about managing time and researching is usually provided by community colleges. According to research, students who enroll in these electives are more likely to continue their education and transfer to four-year institutions.
Students who complete an achievement class are more certain to receive better marks, have better cumulative grade point averages, and graduate.
Form a Strategy for Your Potential Transfer.
Students usually lose credits during a transfer, which is not good. Therefore, having a strategy before attending community college is crucial if transferring is your goal.
Consult your adviser to learn more about the academic requirements for the majors you're thinking about. You can also communicate with teachers in your preferred field and transfer advisers at four-year colleges. Then decide which prospective classes will get you closer to your goal.
Appeal if you are placed in extra classes after testing
If you've put in needless remedial classes, think about contesting that decision. Learners are more likely to be successful in bypassing remedial lessons if they have the necessary chutzpah.   According to research, your secondary school grade point average is a more reliable predictor of progress than the results of a placement exam.
Don't fear to enroll in the course if you've been put in a special needs class and are aware that you need to go back and lay the groundwork. Rather than missing the course and later having trouble, it is far wiser to enroll in it and succeed the rest of the way through university.
Prepare for placement tests.
Students applying to community colleges usually needed to complete placement exams in math and English. Nevertheless, research suggests that these exams may arbitrarily assign students to adaptive classes that do not add up toward graduation.
A prominent research scientist named Davis Jenkins claims that 30% of examinees are not placed rightfully in math and English classes. The excellent news is that you may prepare for entrance exams to prevent being forced into remedial classes that count against your grade point average.
Several universities provide study materials for the placement exam. So, ask your testing location or your counselor if they have a list of suggested readings that you could get.
Q&A
As a transfer student, am I Qualified for Financial Assistance?
Many colleges and institutions provide scholarships for transferring students, but you must usually contact the admittance office to find out if they do and what you need to do next. Be careful you adhere to all timeframes, otherwise, you risk losing out on any great financial help.
How Can I Tell If Every Credit Will Transfer?
Many community institutions and universities have websites, resources, and advisors that may provide you with thorough knowledge of the programs and credits that transfer to your respective universities. Verify with them to determine the courses you must complete and the grades you must get to prevent losing credits before choosing your programs.
Conclusion.
Community universities allow students to keep their educational expenditures low and become employed more quickly in these times of economic instability. Even though associate degrees and skills courses can assist graduates to find good employment, bachelor's degrees are usually required for higher-paying professions and more expansive choices.
Promoting educational justice and a more dynamic work environment requires strengthening educational routes, mostly community college transfer.