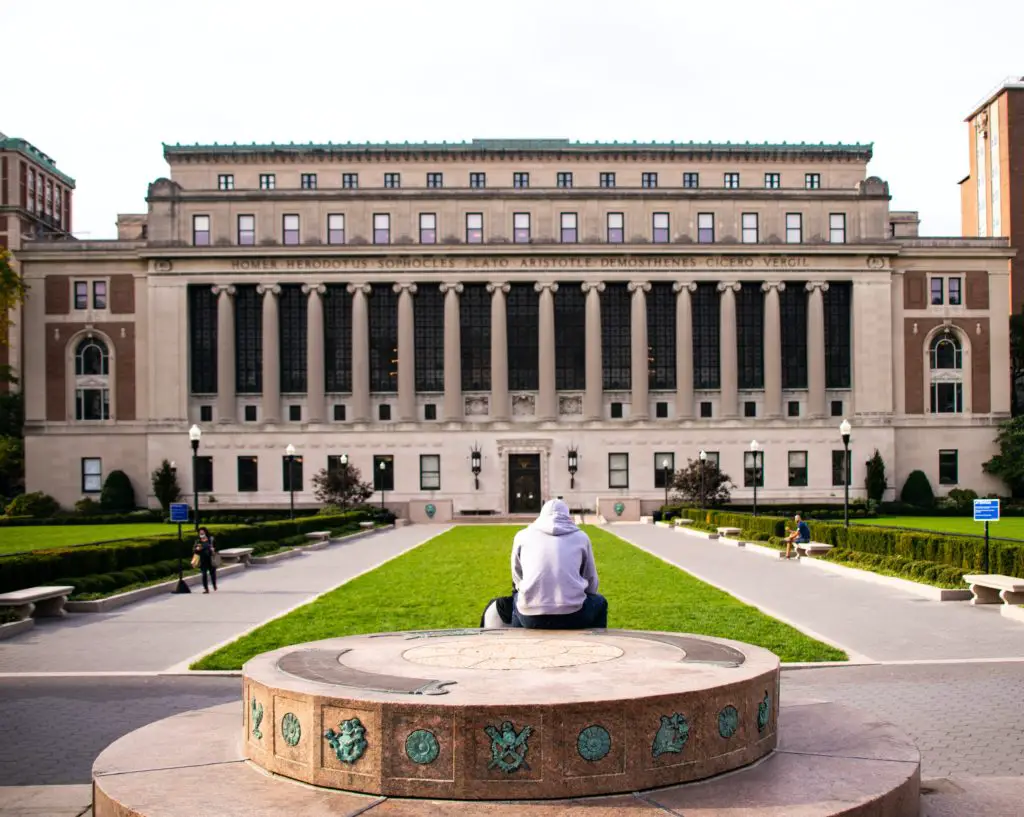 To know old Dominion University admissions….Read on this article….!
Requirements and GPA
Old Dominion University is a private research institution located in Norfolk, Virginia. The University was founded 92 years ago i.e., in 1930, and is now titled one of the largest universities in Virginia. According to the data of admissions of 2019 in old Dominion University, 24,176 students were enrolled in the University; 19,372 students in Undergraduate programs and 4,804 students in Graduate programs, it is a home for over 700 international students from over 80 countries.
Basic requirements for the admissions at Old Dominion University are:
US bachelor's degree or any degree equivalent to that.
All previous High/Secondary school or college/university transcripts with a diploma or leaving certificate.
Demonstrated English Language Proficiency.
Students are needed to get a minimum GPA score of 3.3 on a scale of 4.0 to get into the University.
Rankings of Old Dominion University:
Ranked 1st in the 15 Best Virginia Online MBA Degree Programs by mbacentral.org.
Ranked 8th for being among the Top 10 Nursing Schools in Virginia by nurse.org.
Ranked 4th in Best Online Creative Writing Degrees by bestcollegereviews.org.
Ranked 2nd in 10 Fastest Online Engineering Degree Bachelor's Programs by bachelorsdegreecentre.org.
Ranked 7th by collegerank.net in 20 Best Masters in Psychology.
Ranked 12th in 29 Best Universities in 2022 (compare colleges) by bestvalueschools.org.
Ranked 8th in Top 15 Masters in Human Factor and Ergonomics 2021 by organizationalpsychologudegrees.com.
Ranked 5th in 9 Best Nurse Practitioners in Virginia by nursingprocess.org.
Ranked 4th in Most Popular Schools for Physical Education Teaching and Coaching Major & Degree Program by stateuniversity.com.
Courses Offered by Old Dominion University:
The ODU offers more than 168 undergraduate and graduate degree programs to over 24,000 students.
Mentioned below are some common degree programs offered by the ODU:
Bachelors:
Multi-/interdisciplinary studies
Mental and socio health services and allied professions
Biology/biological sciences
Registered nursing/registered nurse
Engineering technologies and engineering-related fields
Business administration and management
Management information systems
Certificates:
Intercultural/multicultural and diversity studies
Substance abuse/addiction counseling
Entrepreneurship/entrepreneurial studies
Teaching English as a second or foreign language/level language instructor
Multi-/interdisciplinary studies
Detailed Admission Requirements to get into Old Dominion University:
For Undergraduate Application:
Online application and $50 fee (non-refundable).
Official High school Degree or any equivalent degree directly from the school counselor. Official transcripts mailed to the ODU by the students are not acceptable.
Letter of Recommendation.
If the students want to get into the following programs, then they will be required for the additional application after the admission:
Cytotechnology
Dental Hygiene
Environmental Health
Medical Technology
Nuclear Medical Technology
Nursing
Ophthalmic Technology
For Graduate Application:
US bachelor's degree or any degree equivalent to that.
All previous High/Secondary school or college/university transcripts with the degree and leaving certificate.
Letter of Recommendation.
Standardized test scores of GMAT, MAT, MCAT, PRAXIS, and GRE.
Essay/Personal statement/Resume or CV.
NOTE: All the above documents are to be sent to-
International Admissions
Old Dominion University
2101 Dragas Hall
Norfolk, VA 23529 USA.
Basic Information regarding ODU Popular Courses:
Degree
Number of
Exams
1st Year Tuition
Courses
Fees
Masters in Science (18
6 courses
IELTS, TOEFL, GRE,
₹
16.69 L –
₹
25.72 L
months- 2 years)
PTE
Masters in
4 courses
GRE, IELTS, TOEFL,
₹17.69 L
Engineering/MTech
PTE
(18-24 months)
MBA/PGDM (21
1 course
GMAT, GRE, TOEFL,
₹25.64 L
months)
PTE, ILETS
BBA (4 years)
5 courses
ILETS, TOEFL, PTE
₹23.03 L – ₹24.18 L
Masters of
1 course
GRE, ILETS, TOEFL,
₹18.28 L
Engineering
PTE
Management (18-24
months)
B.Sc. (4 years)
3 courses
ILETS, TOEFL, PTE
₹22.69 L
Masters of Arts in
1 course
GMAT, GRE, ILETS,
₹17.69 L
Economics (18-24
TOEFL, PTE
months)
B.E./ BTech (4 years)
6 courses
ILETS, TOEFL, PTE
₹23.03 L – ₹24.95 L
Top Employers of ODU:
United States Military Academy West Point Admissions Office
Huntington Ingalls Industries
Federal Loans and Debt:
Students receiving federal loans: 54%
Loan recipients replaying loans: 58%
Typical total debt after graduation: $24,697
Typical monthly loan payment: $247 per month
Notable Alumni:
The Old Dominion University has given us so many alumni in various fields be it science, commerce, or humanities. Following is the list of a few Notable Alumni associated with the University:
Conclusion:
The Old Dominion University is located in the city of Norfolk with the mission of preparing the next generation of risk-taking entrepreneurs. The curriculum of ODU is made to bring the talent and ideas of students to form their future. They gain the knowledge, tools, and perspective needed to land their dream job, or launch their own business. ODU believes in the overall and holistic development of a child by proving a world-class education whether online or in-person. The University provides in-field and unique research experience to their students which helps them gain experience.
Frequently Asked Questions: (FAQs)
1. What is the average GPA requirement to get into the ODU?
Students are needed to get an average GPA of 3.34 to get into the university.
2. What is the acceptance rate of ODU?

ODU admits 87 students out of every 100 participants, with an acceptance rate of 87% which means the college is quite selective.
3. What is the best thing ODU is known for?
ODU is best known for its following programs:
Career Development Programs
Contact Details:
Address: 5115 Hampton Blvd, Norfolk, VA 23529, United States.
Mailing Address: 1 Old Dominion University, Norfolk, VA 23529
Phone Number: +1 757-683-3000
Official Website: https://www.odu.edu/