To know Oberlin College admission requirements and GPA….Read on this article…!
Oberlin College, located in Ohio, offers a degree in liberal arts and music majors specifically. It is considered the senior-most liberal arts institution in the US and the second oldest that is constantly functioning coeducational system globally. Apart from these significant programs, College also excels in providing quality education in programs like biology, chemistry, and physics.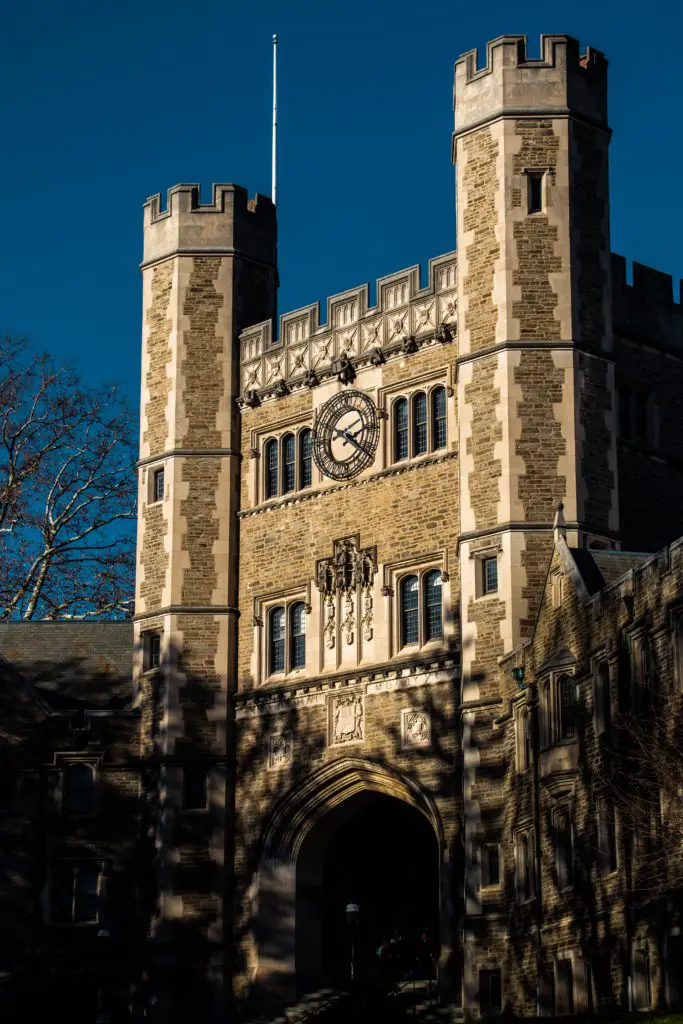 On a scale of 4.0, the average GPA of 3.8, which makes students fulfill the admission requirements for Oberlin College. Accordingly, there are particular necessities, including tests, high school grades, and some other admission processes.
Oberlin College Admission Requirements and GPA
GPA Requirements
As mentioned on the official webpage, the College demands that students must have graduated from high school or any other equivalent education. Oberlin college accepts students having mixed grades like A and C. A GPA below 3.57 is considered relatively low and needs to be improved to meet the level of Oberlin college. Those students having a low score can also compensate by taking some extra hard courses.
The acceptance rate at Oberlin college is 35% which makes it number 7 in Ohio on the list of colleges having the lowest acceptance rate. According to the acceptance rate, students need to maintain an effective profile to be admitted to Oberlin College.
Testing Requirements
SAT score
Usually, a score of 1390 out of 1600 is considered notable on SAT.
Super score policy: Students can appear in as many tests as they want and send only those tests to the school which seems best to them. The college will consider only the test with the best score.
As for SAT scores below the average score, that can create problems entering the college.
ACT Requirements
The ACT requirement at Oberlin college is attaining an average score of 28.
ACT policy: students are supposed to send only one test to the college.
Theory Test Requirements
Along with the above-mentioned tests, College also focuses on the music knowledge of applicants on the following basis:
An online music theory test needs to be attempted by the students as an important step of the application.
Students scoring high in the music theory exam are provided with a few additional tests which can increase their chances of getting enrolled in an advanced course.
Admission Process For International Students
These students whose first language is not English are considered to appear in any of the following tests:
IELTS (International English language testing system)
TOEFL (Test of English as a foreign language)
DET (Duo lingo's English test)
Homeschool Student's Requirements
Oberlin College also extends its excellence to students who have been homeschooled. They need to fulfill certain requirements. Students need to submit an academic record that should include:
Lists of courses studied.
Timely calendar of the courses studied.
Some experience in a science laboratory.
Double Degree Program
Oberlin College and conservatory is the only institute in the country that offers music as well as liberal arts majors. The college offers you to study for only liberal arts degree that is received from Oberlin College. Other than that they provide you an offer called double degree where you can get both degrees; a degree in music and a degree in liberal arts.
The program is set for around 5 years but Oberlin College management says that many students complete this program before the prescribed time.
Oberlin College's Rankings
The following presented stats are extracted from https://www.usnews.com/ which shows that by 2022 college stands in these positions:
Placed 37th in National Liberal Arts College
Placed 20th in Best Undergraduate teaching
Placed 83rd in Best Value schools
The widely held courses offered at college are:
Music Performance
History
Science (biology/biological sciences)
English Language and literature
Financial Aid By Oberlin
Oberlin college makes sure to provide certain aid to students in need so that they can bear the college expenses. The college has a proper process to get an estimate for the families in need. 
A quick cost estimator is a way through which families can calculate their need-based financial award. This is based on six basic questions that can easily be presented.
The net price calculator is another means to be used for the same purpose.
Both of these tools are initiated by Oberlin College. Along with this the college also makes sure to keep all the information of students under this financial aid trustworthy.
Oberlin college stands at the first position in the list of colleges providing merit-based scholarships to students. Along with merit-based scholarships, the college provides opportunities like student employment and outside scholarships to ease the college expenses. Along with that, Oberlin college has initiated a new package for students applying in Fall 2023. The scholarship is named as $10,000 Oberlin Commitment Scholarship.
Conclusion
Although the low acceptance rate indicates that it's difficult to get admission to Oberlin college but it is one of the prestigious colleges in the US that provides two degrees and is quite competent. Ranked as the number 1 music school in Ohio, the college provides quality education to its students.
Frequently Asked Questions
Are Oberlin college and Oberlin conservatory of music two different institutions?
Oberlin college is the parent institution of Oberlin conservatory of music. In 1833, Oberlin Collegiate Institute was created which later turned into Oberlin College by 1850. Oberlin's conservatory of music was initiated in 1865 as a separate institute which was later incorporated with Oberlin College.
Does Oberlin college provide aid for international students?
As confirmed on https://www.oberlin.edu/, this institute is one of those in the country which provides financial assistance for international students. Students are supposed to apply for the financial aid at the time of the admission process or else if they apply later they won't be considered for it. Apart from need-based scholarships, there are also specific scholarships for international applicants. 
3. Does Oberlin college excel in a music major?
Oberlin Conservatory of music which is affiliated with Oberlin college offers two types of degrees: One comprising of music and liberal arts and one with only a bachelor's in music. Only 30% of students choose the second option as confirmed by https://thebestschools.org/. This school of arts is typically known for its music programs such as TIMARA (Technology in Music and Related Arts).