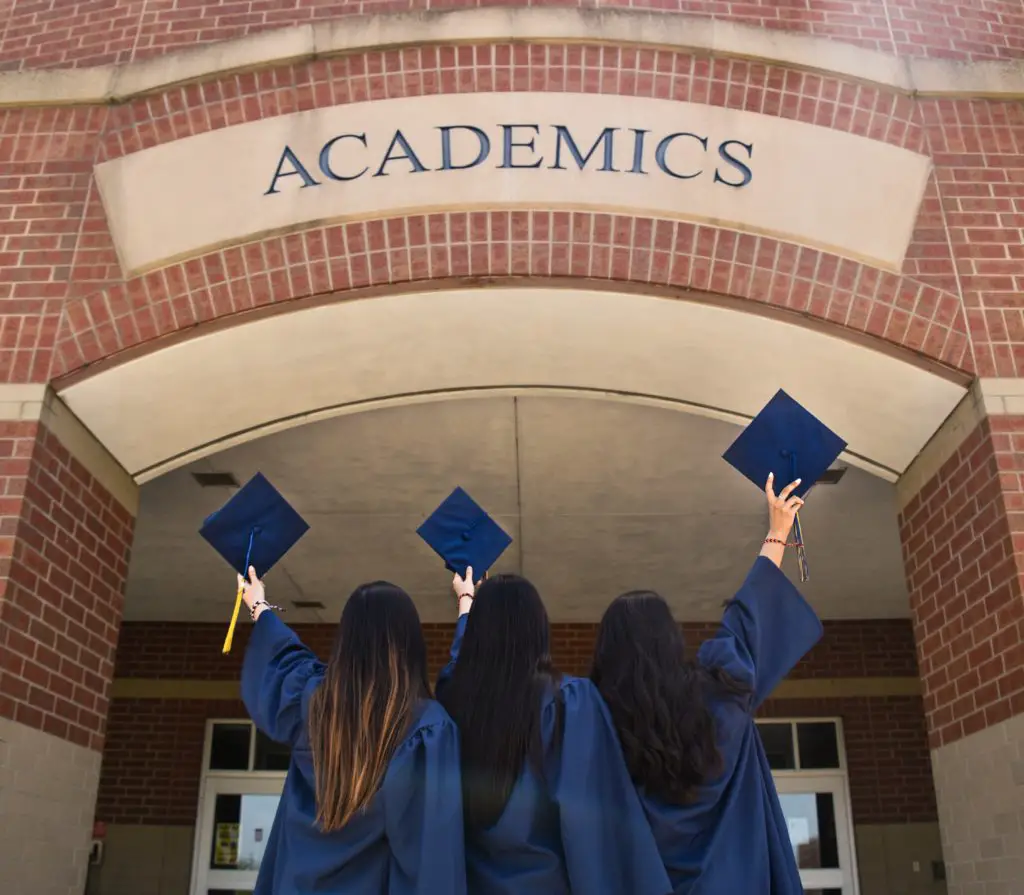 The Master in Business Administration (MBA) is a degree that trains a student in the field of business administration. It covers multiple topics that could be relevant to a business administrator's career such as finance, marketing, accounting, and the like. It is a popular degree among management aspirants and has been gaining traction of late because of the huge demand for management experts in the market. It is a lucrative degree and therefore the competition is high.
Is MBA hard for an Average Student?
To answer that, we need to first understand that anyone with a true passion for management and business will be able to channel their passion into getting the MBA, and hence their efforts – fuelled by passion – will definitely pay off. MBA is challenging on its own, since it is a rewarding degree to have, hard work is definitely important. MBA focuses on key leadership elements like teamwork, and micro and macro management, it involves critical thinking and trains the student to be able to work under heavy stress. This multifunctional degree stands out from the rest due to its very nature and hence, it can be a challenging goal to achieve, but with hard work, the right mindset, and perhaps a little bit of luck – getting an MBA should be easy!
Given below are some features of an MBA that can help you decide its difficulty level:
Time Management
Since managing one's time is a fundamental aspect of management, the MBA program will prepare you for the same – not only theoretically, but also practically. Improved time management improves your responsiveness, boosts your confidence, and allows you to better plan your time. Prepare to make research work, presentations, marketing models, and business models on a weekly basis, with each assignment differing greatly from the other. The process can seem overwhelming in the first couple of weeks or perhaps the first month, but you'll soon get a hang of it and within no time – Whoa! MBA is so fun!
Networking
Networking is another central aspect of management. Each and every student engaged in an MBA must have the necessary connections that can get them ahead quicker. One can never do away completely with networking, it's pretty obvious why. The exchange of ideas occurs as a result of networking and business is all about conveying ideas to people who are likely to have an interest in the same. The more connections you have, the more likely you are to achieve your goals in the highly competitive world of business administration.
The central theme – Fundamentals of Business
Let's not straw away from the central topic covered in an MBA – Business itself. Apart from the aforementioned soft skills, a strong foundation in the world of business and being updated with the latest global business news are paramount to the degree. For this, read business magazines and publications, as well as business books and newspapers. Watch out for hot topics from the world of business, this can certainly enhance your reputation among professors. Plus, it is also advisable to be aware of global happenings and keep yourself up to date with daily business news.
The Critical Thinking Quotient
Do not forget that critical thinking is paramount to the MBA process. Being able to solve problems and bring in new and innovative solutions to pre-existing problems is one of the most important skills recruiters look for in MBA graduates. As an MBA student, you will be expected to solve challenges. Therefore, to train you for the same, the classes will incorporate real-life situations and mock sessions to put your analytical and critical thinking skills to the test. Unlike your undergraduate years, analyzing case studies and other situational tools effectively requires you to do more than just write a book report; you must go deeper into why the organization made these decisions. Make sure you're well prepared for the same.
Judging the Difficulty of MBA
Judging by these thorough parameters, where does an MBA stand in terms of difficulty? 
For prospective managers, deciding to pursue an MBA is certainly a significant step, and we completely understand. It can change the course of your career prospects by huge degrees. If one can achieve this highly coveted degree, they can clearly witness exponential growth opportunities in their career. But this does not mean an MBA comes easy, an average student will have to put in the hours to get an MBA. This is because the degree demands high amounts of input and one should only attempt to get the degree if they're passionate about the business world and would like to enter into the hyper-competitive world of management.
As an average student, it is only practically possible to get into an average college and not into the top B-schools, will this affect the credibility of the degree?
It's no secret that the top B-schools require the applicant to have a stellar academic record in order to get admitted. So if you're an average student, your chances of making it into a top B-school might be thin. But worry not, an MBA can be achieved from any college offering the same. What truly matters isn't the institution, it is the networks you build and the activities you'll gain exposure to that truly matters in the grand scheme of things.
How does an MBA compare with other degrees in terms of difficulty?
Any Post Graduate course is difficult or unattainable for a below-average student, and this is true, but there is no substitute for hard work. No one can stop a student with average grades who has the determination to pursue and complete an MBA program. MBA is relatively easier compared to other degrees such as engineering and medicine, so it is a fairly easy course when taken in relative terms.
Conclusion
In conclusion, an MBA can be a great addition to your career journey, opening new portals and pathways for you in search of your dream job. An MBA doesn't necessarily have to be hard for the average student, if they put in the hours to achieve it, it can be a cautious cakewalk for them!
Frequently Asked Questions (FAQs)
What is the average cost of pursuing an MBA from a normal college?
There are multiple answers to this question, so we can't give you an exact figure. However, the average tuition for MBA in the US is nearly $60000.
What are some decent institutions where an average student can pursue an MBA?
Some popular universities that offer MBA programs are:
Cameron University
University of South Dakota
Lehman College
Worcester State University