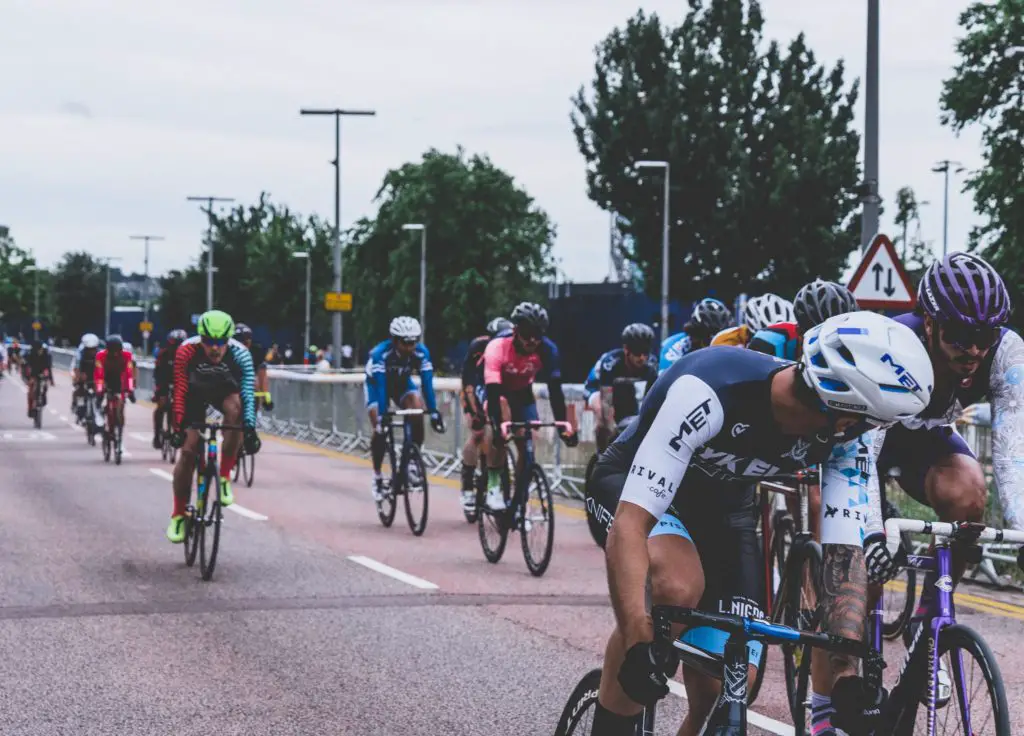 To know what colleges offer scholarships for cycling….read on this article….!
Cycling is a sport that is usually overlooked by most universities and similar institutions due to the low number of students who take part in it. Colleges have been more or less oblivious to the activity despite its growing popularity. Regardless of not enjoying the fame its counterparts do, cycling has multiple benefits on its own. From health benefits to opportunities to partake in international cycling tournaments like the Tour de France, cycling is an undiscovered gem, waiting for the world to stop sleeping on it and realize its true potential.
The culture of overlooking the sport of cycling by most colleges shouldn't discourage you, as there are multiple colleges that give due importance to the activity and offer scholarships for the same. The National Collegiate Athletic Association (NCAA) and the National Association of Intercollegiate Athletics (NAIA) do not recognize cycling as an official sport and therefore there aren't any governing bodies to limit and regulate the scholarships provided on the same. The provision and regulation of scholarships for cycling are completely controlled by the individual colleges that have decided on the same. Given are some colleges that offer scholarships for cycling:
Colleges that Offer Scholarships for Cycling:
Mars Hill University 
Mars Hill, North Carolina
A splendid university located in North Carolina, MHU goes hard on athletics, cycling included. The university has competitiveness running through its veins and it shows!
MHU boasts a strong cycling team, something that is pretty rare for an established university as cycling is arising sport that has gained traction only since 2015. Until then competitive cycling wasn't paid much heed by institutions. Amidst this, MHU provides an impressive scholarship of up to $5400 for cycling, making it on the go-to list for cyclists looking for a university to hone their skills in the sport.
Warren Wilson College
Swannanoa, North Carolina
Another entry from North Carolina, Warren Wilson College takes cycling as a sport very seriously. There's a dedicated page regarding cycling on their website that gives complete details about their cycling team and scholarships offered for cycling. The institution added cycling scholarship to support their cycling team in late October and this was appreciated by many.
The Owls, as their team is called, are professionally trained in cycling and mountain biking and have shone the light over themselves by winning accolades in the field of cycling. The well-developed cycling team is a testimony to how much importance is given to cycling in the institution. If you're a cyclist and are looking for colleges, this should certainly make your consideration list.
King University
Bristol, Tennessee
Located in Bristol, King University is another example of a brilliant university, with a strong alumni network that provides strong financial aid and scholarships for cycling. The University, like the ones mentioned before, boasts a splendid cycling team under great guidance and coaching from professional trainers.
The University's cycling team is no stranger to accolades, making the win multiple times when it came to things relating to cycling.
Milligan University
Elizabethton, Tennessee
Perhaps one of the earliest colleges to issue scholarships for cycling, Milligan has been extremely serious about cycling and/or mountain biking as a sport. In the VP of student development's words, "Mountain biking is a collegiate cycling discipline that has evolved into its own sport". Milligan has shown a specific passionate interest in Mountain Biking and that's what makes it stand out from the rest.
Offering cycling scholarships as early as December 2008, Milligan doesn't overlook the sport in any way, it rather prioritizes cycling and works to invite students looking to hone their cycling skills into their vast 235-acre university.
Colorado Mesa University
Grand Junction, Colorado
Another popular university with a strong scholarship program for cyclists is Colorado Mesa University. CMU cycling has its name etched on multiple wins in the field of cycling which is proof that this college does not take cycling lightly.
There is a requirement of a 3.0 GPA and above for students willing to avail of the cycling scholarship at CMU.
You need to be a full-time student at CMU to avail the scholarships and practice once you get admitted. There is also a minimum credit hour requirement for the availing of the scholarship.
Apart from this, it's all advantageous to the applicant as this is a well-reputed university with a robust cycling club.
Fort Lewis College
Durango, Colorado
Located in Durango, Fort Lewis College isn't one to shy away from cycling. With a very utilitarian cycling scholarship program offered to its students who excelled at cycling, the college goes hard on the sport. Apart from the official college scholarship which pools at $25000, there are multiple other scholarships for aspiring cyclists that can be availed on grounds of being a student of Fort Lewis College.
Durango Devo Hometown Heroes
GearJammer Cycling Scholarship
Rockhopper Scholarship
Apart from scholarships offered separately by Institutions/Universities, what other scholarship options are accessible for promising cyclists of tomorrow?
You need to bear in mind that cycling scholarships are not only open to students of a particular college, they can be availed from external organizations as well. These organizations usually fall under USA Cycling – The only organization that governs cycling as a sport presently.
The John Stenner Memorial Collegiate Scholarship
Established under the name of John Stenner, a former member of the US national team and Olympian, the scholarship awards students of both genders who have shown exceptional performance in the cycling field and who have put in significant effort to achieve the same. It is a great help for promising cyclists who are unable to avail a scholarship from a particular college.
The Joshua Kuck Memorial College Scholarship
Similar to the JSMCS, the Joshua Kuck scholarship is offered to students who are proficient or skilled in cycling as qualified by USA Cycling.
Conclusion
In short, a cycling scholarship can be a great way to boost the career of a cyclist looking to avail scholarships for a top university (check list above). The article has shortlisted some of the best universities and colleges for cyclists that you can use as guidance while choosing the best institution with a scholarship for cycling.
Frequently asked questions (FAQs)
Do factors like GPA matter in the availing of cycling scholarships?
Yes, GPA plays an important role in the application for cycling scholarships (scholarships as a whole). A GPA over 3.0 is recommended as it is the average minimum threshold by most colleges.
What is the modal scholarship amount offered to cyclists?
The modal scholarship amount offered to cyclists is around $5000