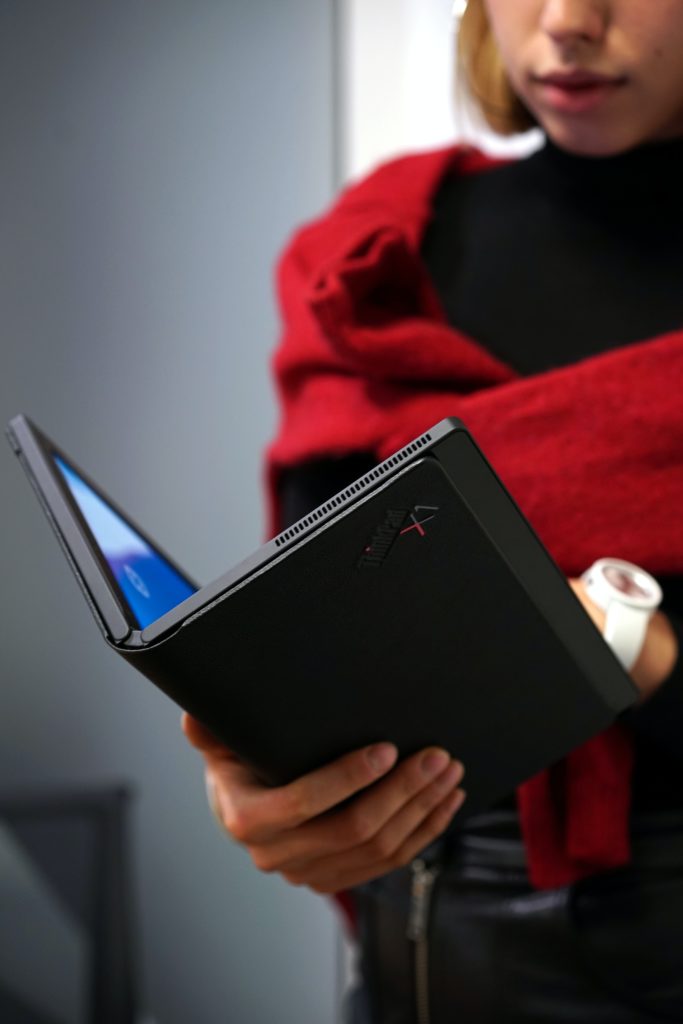 To know is iPad pro suitable for students….Read on this article…!
Gone are the days when students had to carry heavy laptops around for their daily college needs. With revolutionary devices like the iPad, students can now seamlessly carry around a device with the capabilities of a laptop but with an upper hand when it comes to portability, efficiency, and flexibility.
The new iPad Pro is a beast of a machine, with a top-tier processor fuelling the latest, most advanced technology – this is a full-blown laptop in your bag, at just 1/3rd the size!
With cutting-edge features, amazing hardware, and seamlessly working software, the iPad Pro is tailor-made suitable to the needs of college students, making their daily processes easier and more efficient, giving them more time to focus on other activities.
With a focus on productivity and user-friendliness, the device pushes the limits of technology, giving the user the best experience overall. Here are some features of the iPad Pro that make it a must-have for students all around:
The perfect alternative to a laptop
We are no strangers to the fact that college students and their laptops are inseparable. This means that every student has to carry around 5 pounds of 'device' every day – That's quite heavy! Luckily, the iPad Pro has got us covered. Weighing around just a pound, the iPad Pro has almost all the important features of a laptop fit into a 12-inch device. This is like a tiny laptop minus the keyboard and this comes at a lower cost than most moderate to high-end laptops in the market today. 
This smaller sized alternative to laptops is a clear winner in consideration of the following criteria:
Size
Price
Portability
Seamless Usage
Thus, the iPad Pro is a must-have for college students seeking easy portability.
Apple Pencil Compatibility
If you're a student reading this, and the article hasn't sold you on the product yet – this definitely will.
The Apple iPad Pro is compatible with the Apple Pencil – A powerful, sophisticated, yet suave device that allows the user to write on their iPads. Yes, you heard that right, WRITE!
A perfect tool that is tailor-made for college students! You can effortlessly take notes on your iPad with your Apple Pencil. This is not only futuristic but also practical in the highest senses and very suitable for college students.
The iPad also allows you to convert your handwriting into text which is another amazing feature of the device.
Measure a room in 3D
The iPad Pro is equipped with an inbuilt app to measure an object or a room easily. The iPad shows a ruler which accurately measures an object down to the decimal in granular increments.
This is very handy for college students, especially those in engineering and allied studies who will have to regularly measure multiple complex objects and can do so without breaking a sweat in the absence of a ruler with their iPad Pro. Your laptop can't do that now, can it?
Run two apps at once
The iPad allows you to multitask, i.e. use two apps at once which enhances the efficiency of the work being done. There are two ways to achieve this:
Split view: This view allows you to operate two apps at the same time showing each app side by side on the iPad screen.
Slide over: In this method, you can use one app on the big screen while having a smaller window of the other app in one corner.
Magic Keyboard and Magic Mouse
Ah yes, good question. How can the iPad be compared to a laptop when it has no mechanical keyboard and mouse? The answer to this question is quite simple.
Presenting the Magic Keyboard and the Magic Mouse, are two cute little additions that can make your iPad Pro a complete laptop.
It's no secret that a keyboard and a mouse on a laptop make the input job a lot easier, especially for video editors and the like. 
To make up for the absence of the due, the makers have come up with two additions. The magic keyboard is a user-friendly, easily compatible, small-sized keyboard that fills the void caused by the absence of a conjoined keyboard. The magic mouse is a tiny white mouse that assists the user in navigating through the plethora of apps available on the iPad Pro.
Also, don't forget the magic trackpad to give company to your magic mouse.
Use productivity apps like Word, Excel, and Powerpoint
Didn't we already tell you that the iPad Pro is the perfect replacement for a laptop? Well, yes, the iPad Pro allows you to easily work with apps like Word, Excel, and Powerpoint seamlessly and make impactful documents on the aforementioned apps.
iWork Suite
In a move that was highly appreciated by Apple users worldwide, Apple provided free iWork Suite access to new iPad users. This allows iPad users to access a professional word processor, a music studio, a movie maker, presentation software, and tons of free apps on the apps store. There are also multiple paid apps that are way cheaper on the iPad than it is on laptops.
The iWork Suite is a high-end productivity-oriented group of apps that maximize and catalyzes various work-related activities that a student may need to perform on a regular basis. 
What makes the iPad stand out from the rest?
As far as the tablet market is concerned, the Apple iPad Pro beats its competitors out by a mile, being part of the famous apple ecosystem gives it an upper hand in the market. Also, the product is an absolute monster when it comes to efficiency, something which is rarely seen in other similar products.
Conclusion
Overall, the iPad pro is a great product that we suggest it is suitable for college students to possess as it can facilitate the doing of their daily activities with ease. It is a state-of-the-art device with multiple salient features that can come in handy for a college student, more times than one, which makes the product a quintessential handy device.
Frequently asked questions (FAQs)
Is the iPad Pro pricey?
The iPad Pro is a bit on the expensive side, as with all Apple products, but the price is justified when seen in comparison to its competitors, keeping in mind the top-tier software and hardware housed by the device.
Are there any subsidies or discounts available for the iPad Pro?
Apple provides cheap EMI facilities, a decent discount, as well as free trials of Apple Music and Apple TV+ for students once they give their university/college details and get verified.