Introduction
One could think Liberty University won't live up to the standard. Maybe, because it is a religious institution. Yet, the university has all it takes to stand out. Liberty University is located in Virginia, Lynchburg. It was founded in 1985. It is a private University with a connection to the Baptist Church. Though it has an on-campus, it is well known for its online programs. Let us see is Liberty university respected by employers.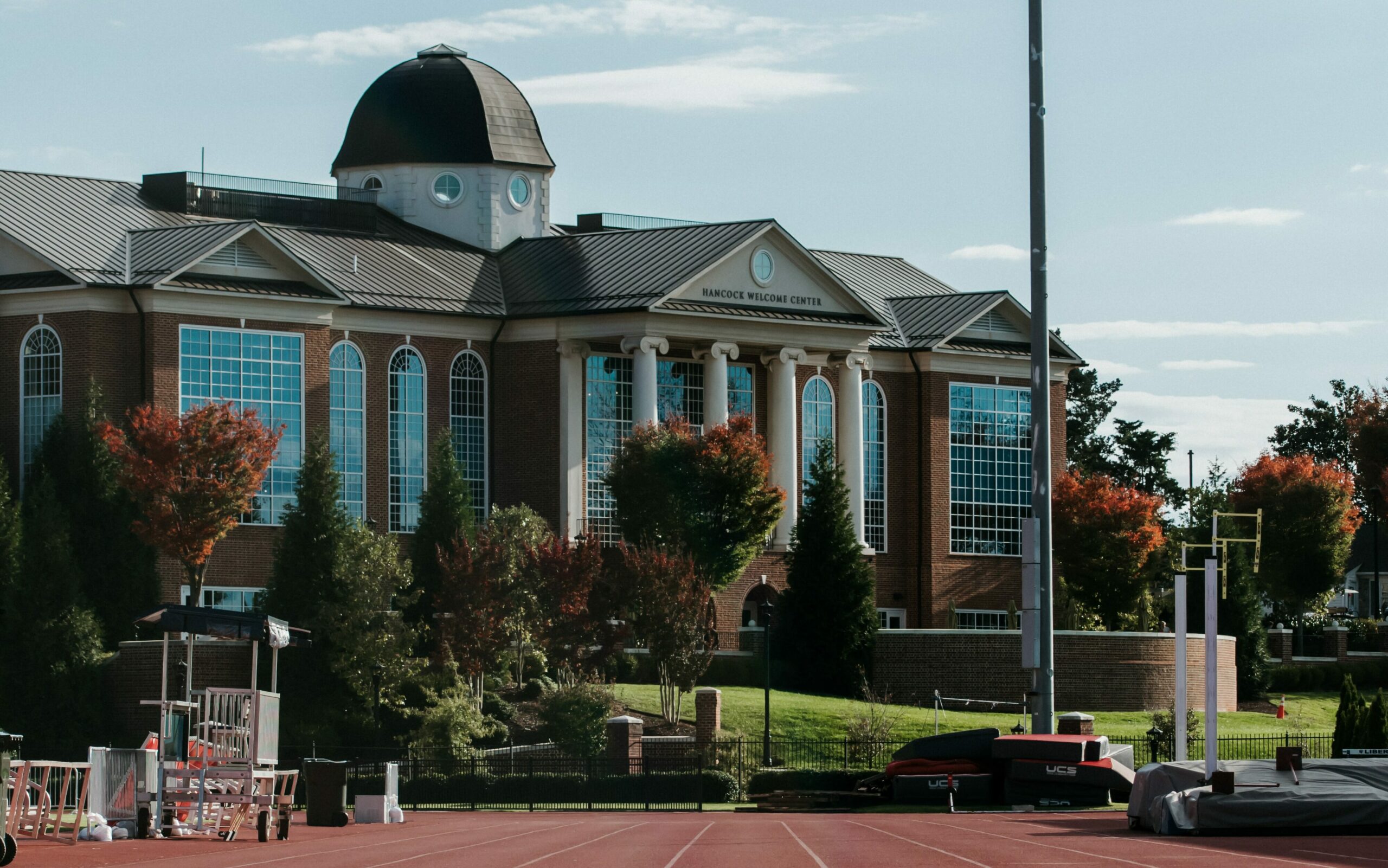 Liberty University Online offers more than 682 online degree programs. However, various students of Liberty University are enrolled in more than 280 of its online degree programs. It provides degrees from associate's level to doctorate. How great that sounds right? That means Liberty University is academically sound and distinct. It has various undergraduate programs. Their graduate schools are; the school of education, law school, and college of osteopathic medicine. Because Liberty University tops as one of the best online schools, the school holds a convocation each week.
Is Liberty University Respected By Employers?
A degree earned from Liberty University is well respected by employers. Earning a degree from Liberty University is one of the best decisions one could make. Still, their degree has met educational standards. The institution is fully regionally accredited. It is accredited by the Southern Association of Colleges and Schools Commission on Colleges. This makes it better and more reliable than being accredited nationally.
Why won't the University be respected by employers? Their graduates have been grounded with quality, humanity, and good academic excellence. Moreover, Liberty University stands for affordability, accessibility, and value-oriented. Not only are they respected by employers but by other higher institutions as well. For example, some Liberty University graduates are currently employed by Amazon e.t.c
Liberty University Application Requirements  
Liberty University takes a look at students' entire applications just like other prestigious Universities. For example, the admission essay.  The essay is to be submitted online. It must have the student's name, date of birth, and house address. It must be 250-400 words expressing how the student plans to contribute to Liberty University's mission. They must state how their beliefs and faith will help them abide by the University's policy, making them Christian leaders. 
However, The University has flexible admission requirements for both undergraduates and graduate students. Liberty University also has a flexible GPA requirement. The GPA for a student from another university is 2.0 – 3.15. 
Students must submit their official transcripts from high school with SAT or ACT scores.
Those students without high school diplomas can submit GED transcripts. 
Requirements for MBA also include an official transcript. They are expected to write an admission essay stating how their beliefs will help them in the school. One might go through their school website to chat with an admission counselor. They would help with any difficulties with filling out their forms. One might apply with an unofficial one but would require an official one before enrollment. However, students with a deficiency will take those classes during the summer. Still, students are required to contact an admission counselor for residents' graduate admission.
Benefits of Earning One of Liberty University's Online Degrees
Studying at Liberty University makes one rest assured of three things. They are academic quality, affordability, and accessibility. The institution has made a dedicated effort to ensure that students' growth is important to them. Not only are they grounded with good educational standards but with humanity and Christian faith.
Diversity and Various programs 
At Liberty University, there are various programs to choose from. There are over 400 online programs. The school has 17 colleges and schools. There are law schools, educational schools, and osteopathic medical schools. Liberty University has more than 220 undergraduate majors. Asides from their online programs, there is an on-campus option. Students come to the campus to receive lectures.
Scholarships and Grants
Liberty University shows much support toward students' finances and welfare. Even though the University houses more than 100,000 students, they still support it with grants. They give out scholarships to students based on the following factors. These are faith, academic, merit, and leadership traits. Liberty University also accepts several payment options. The best part is that the scholarship covers their full tuition. Still, Liberty University tuition fees are the same with low costs. It hasn't increased. This makes it more affordable. 
Academic Excellence 
Liberty University is known to have a unique approach to academics and learning for more than 35 years ago. They offer programs ranging from certificate, and bachelor up to doctoral degrees. Liberty University is recognized for its affordability and academic integrity. The University has academic advisors both online and on campus. Their tutors and lecturers are always ready to put their students through. According to a report from Niche.com, Liberty University is ranked 3 among the top online schools in the United States. The University is also accredited which makes it recognizable and standard.
Military Benefits 
Liberty University helps to support military students around the world. It is known as a military-friendly school. They are committed to their entire family and are ready to study at the university. It could be a retiree, spouse, or those currently in service. Liberty University is dedicated to sponsoring those who serve and dedicate their time to the country. They offer the following benefits: free evaluation for college credit, Military support office, Military tuition assistance, and application fee waiver.
Courses at Liberty University Online are Taught from a Christian Worldview
Students at Liberty University are taught Christian values. They are mentored towards being good Christian leaders. The community of Christians helps them be more committed to their studies and future career. They are committed to being a positive influence on people and the community. Even though they have their rules and regulations, Students are allowed to express themselves. They are nurtured with love and taught from the Bible.
They grow in faith and pray together. There are Christian policies they follow. This helps them grow more spiritually and academically. Liberty University students do well in all areas with the principles they were taught.
Free Sport Events
Students at Liberty University have free access and discounts to sports events on campus. This is available for lovers of sports. Students use this opportunity to connect more with other students. They are welcome to join any sports events of their choice. They could also support any of their choice games in their area. The game events are basketball, football, hockey, volleyball e.t.c. 
Good Academic and Technical Support 
Liberty University ensures good academic support to its students. Students have access to academic resources throughout their studies. The services are up to date online library, IT assistance, tutorial videos, and live webinars. Some academic advisors guide students. The advisors and online instructors are always ready to help. They answer emails and give updates about courses. Liberty University has an IT HelpDesk that works to respond to questions promptly. The University also has an IT Marketplace for students to shop for their hardware and software materials.
Take Away About Liberty University
Students at Liberty University are expected to follow their rules and conduct. At a Christian University, one is required to take some religious courses. They can attend church services twice a week each semester. Yet, they could skip once in a while. As a nonprofit institution, Liberty University is focused on training skilled professionals rather than making revenue for stakeholders.
Conclusion
Christian Colleges could be perceived as not being up to standard. But that is not right. Liberty University is one of the best Christian online universities, With their commitment to academic excellence and students' success, they are respected by employers. They are affordable and accessible. Students all around the world can access the University through their online education. Why not pursue a degree at Liberty University? Liberty University is committed to helping its students achieve their highest potential and success.
FAQs
Is Liberty University One Of Those Unrecognized Degrees?
No. Liberty University is accredited. It is accredited regionally by a well-known agency. Degrees earned from the University are worth it and recognizable. They are one of the top online universities. This is because of their academic excellence.
Does Liberty University Accept International Students?
Yes. Liberty University offers admission to international students. The university has a diverse population of students. The University is welcome to accept students from around the world. They are required to follow the admission protocol and meet up with the requirements.
Does Liberty University Have Both On-campus And Online Classes?
Yes. Liberty University has 17 colleges and schools. The campus is located in Virginia, Lynchburg. America. It has accommodation for students and it is affordable. Liberty University has more than 400 online programs. It offers programs in associate's degrees, bachelor's, master's, and doctoral degrees.
Is Liberty University a Nonprofit University?
Yes. It is a nonprofit University. Liberty University is an institution committed to providing value to its students. Even though it is a Christian college, they do not aim to generate revenue and make profits. They aim for academic excellence and are great Christian leaders.