As you all know, education is a basic necessity for a person to live a successful life in this developing era. Every parent dreams that their child should be successful, and it is only possible by having a good study. This is not the time when you can say that my child has a matrix and it's a perfect thing. As compilation is increasing in every field same is that for studies. The field of education is becoming very vast now. The day there is a massive composition in every area, so parents should focus on checking that their child must be admitted to a good college and get a better degree for the safety of his future. Let us see how to convince the child to go to college.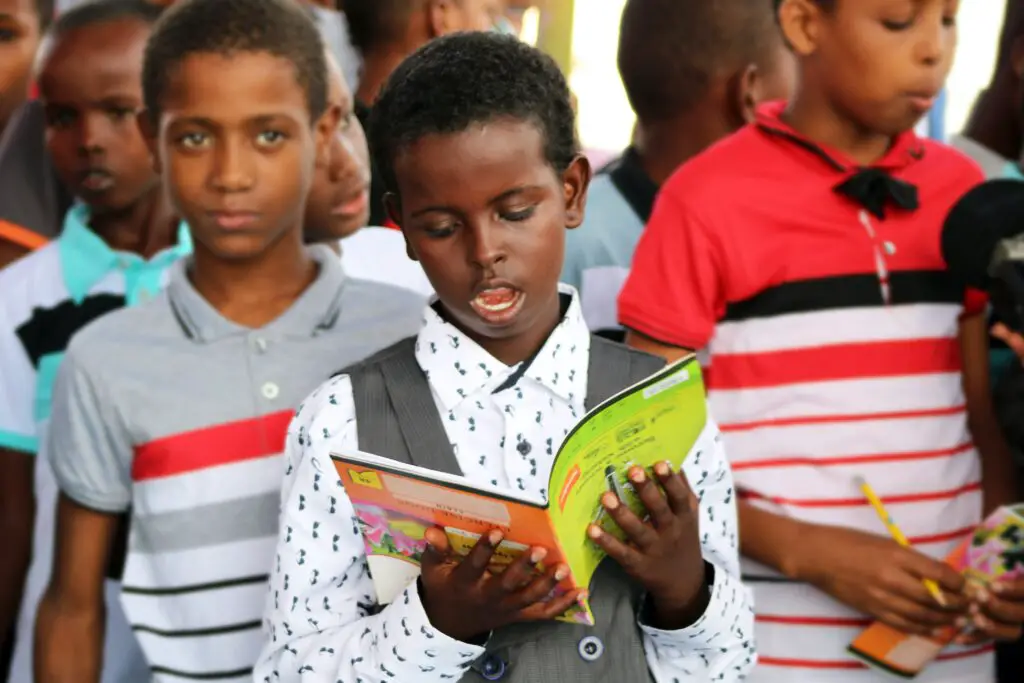 It would be would not be wrong if you would say that education is the food of today's generation now the parents should adopt some way to convince their children to get an education from the colleges at a very high level there are a lot of ways that should be adopted by the parents and also the educational institutes to convince the students to study beside parents it is also the prior responsibility of the teachers and the educational institute to provide such a friendly environment to your students so that they become fully focused towards the studies.
Convince the child to go to college
 You can convince your child to study in college by adopting different friendly ways. The interest of the child must be focused. The child must be allowed to make his own decision. Parents should support their children giving them a one-year gap from their studies. You should let your child meet successful people in there their lifestyle can convince them to study in college and can tell them about different noncurricular activities in college. The parents can also convince them by having a visit to different college campuses with their child. Career counselors and friends of your child can also help them to develop their interest in college studies.
List of Essential Points
Some of the list of essential points that the parents and educational institutes must focus on to provide an outstanding environment for their students and children to develop their interest in studies are as under
Check the interest of your child
The interest of the person is the key to success. If the child studies those subjects of his claim, he is sure that he will become a success of a. person. As you all know, the united states are very much developed in every field. They may pay much attention to the success of their future generation, so they have developed a way to check the interest of their students in the educational institutes by adopting some essential steps and then enrolling them in their respective trust fields. 
It is considered a very significant point. The parents are also paying full attention to helping their child groom according to their interest as the person's interest of the person becomes the cause of his success. There are many other points that the parents and educational institutes can adopt to check the interest f their students and children.
Decision-making abilities in children
It is the prior responsibility of the parents and the teachers to teach them in such a friendly manner that it helps them to make their own decisions for their future Parents should not force their child to study the subject of their interest in college and not move them to study in the college of their choice.
 Parents should give their children an open hand to decide their subject choice and college so their future can become secure. The decision-making abilities of the children get groomed if you will your child study the subject of his own choice and let him make his own decisions for his education it is sure that he will pay total interest towards studies and will be a bright stat.
Support your child
It should be the responsibility of the parents to support their children. If your child is not willing to go to college, you should criticize him directly, but you should adopt friendly behavior and help him change his decision. You should provide them with such an environment and let them enjoy their lives as they need when you do this, they will also get convinced by your behavior, allowing them to help develop a friendly environment in the future. 
The educational institutions must also give a friendly environment for them so that they become obstinate to study in college without making any wrong decisions. Self-support of the teachers and the parents can help your child be convinced to learn in college, and thus it will be better for his future.
College sports and trips
If your child is not willing to study further in the college, you should give them examples of the tours and the spots in the college. The parents should tell them that college is not the place where you only have t study, but it is the area where you can get a lot of enjoyment too the tour of the colleges are very interesting.
 The grounds for sports are also perfect you can let your child visit a college and see the environment of college life this tour may help your child to convince to study in the college you should also take help from the college teacher to help the child to get confident for learning in the college. It is a perfect point that may help your children succeed.
Meet new people
It would help if you let your children meet new people in society. If your child is unwilling to study in any college, it may be due to his social circle. You may let your child meet new people in life who are very successful in their college life. The experiences shared by these people will surely let your child develop an interest in studies, and their experience can become the cause of a bright future for your child, so you should adopt all the possible ways to convince your child to study better experiences and good social circle of the people jet by your child can persuade him to learn in a good, and a well-reported institute android is a perfect pint on which all the people should focus
Give them a year back
Suppose your child has just passed school very recently. In that case, you should not force him to study just as you finished school because it may be that your child needs some break in his life, so you should talk to your child in a friendly manner and say to them that you can take a break from studies this thing will be fresh the mind of your child. They will focus on providing a very positive input to you as much as possible, for this one-year break will become a cause of your child's success in the future, and this will become a very positive point in every respect.
Help your child to set his dream and ambition
It is the prior responsibility of a parent that he should help his child to develop his goals for the future because if the child has in the end, he will of sure to refer to study in college with the whole aim. You should put such examples in your lives for your children by which you can help them to develop positive daydreams ththeirives. 
 Thus their ambitions will be strong which means that they have the plan to do something new for themselves and to become successful and it is sure that they will work hard and help them to become a very succsuccessfulplete person in life, so the emotions of your children will let them be successful in their lives.
Have a college tour
You should become your child's friend instead of criticizing them And forcing them to not; you should have to study at every cost. This will not affect a low your child change decision if he is not willing to study in college; you should take your child to the colleges and let them see the environment of the colleges, the better colleges their teaching strategies, and the friendly atmosphere of the teachers can convince your child to become successful in life the excellent climate. The beautiful buildings of the colleges will persuade him to study them in a very significant manner.
Talent and hobbies of children
The talent and hobbies of the children are their prior art. Every child on their level wants to develop their hobbies to become their future so you should provide them with such educational instituted where you should help them to give a study according to their hobbies and skills.
The importance of the degrees is also necessary to get a job in a good place so to get a good job you should help your child to study in a bear educational college as you all know that the study at the college is the way a child to have a bright future the children how to have their friendly patents and who have been to use with good educational institutes us of sure to get convinced to be a study in a good college and enjoy his life and in this way help his future to groom.
Career counseling
You should send your child to career counselors. Career counselors will help your child to go to college and to groom their personality. In addition, career counselors will tell the importance of studies to your child, and in this way, your child would like to go to college, which is very important for your child to go to college for his bright future and to be successful in his life.
Co-curricular activities
. You have to tell yourself the importance of co-curricular activities to your child. It will make interest your child in college. When the child gets to know the importance of curricular activities, he will focus on studying in college to enjoy themselves studies, and it is a perfect point to be worked on.
Conclusions
Convincing your child to go to college is positive because it makes the child's future. You can convince your child to go to college by providing them with a good environment. First of all, you have to make the interest of your child in studies. Then, you have to make your child study hard. This way, when your child learns hard and gets good marks, his interest will build, and you can easily convince your child to go to college.
FAQs
How can you build your child's interest in studies? 
You can build your child's interest in studies by providing them with a good environment and making them study hard.
How can studying hard makes your child's future bright?
You can convince your child to study hard to make your child's future bright. Your child's future will be bright if he works hard and you persuade him to go to college with an interest in his studies.