The Ivy League schools are a group of eight private research universities located in the Northeastern end of the United States. These schools are also known as the Ancient Eight, having all been established during the colonial period with the exception of Cornell University. The phrase "Ivy League" began to spread in the early 1930s, but it would only become an officially recognised connotation after the formation of the NCAA Division I in 1954. Here we will see about Is Dartmouth an Ivy League School?
Dartmouth College, located in New Hampshire, United States, is one of the eight private-research universities in the United States, and one of the nine universities chartered before America's independence from British colonization. Alongside its primary campus, Dartmouth operates four other schools:
* The Geisel School of Medicine
* The Tuck School of Business
* The Thayer School of Engineering, and
* The Guarini School of Graduate and Advanced Studies.
While the main campus serves undergraduates, the other schools cater to graduate studies.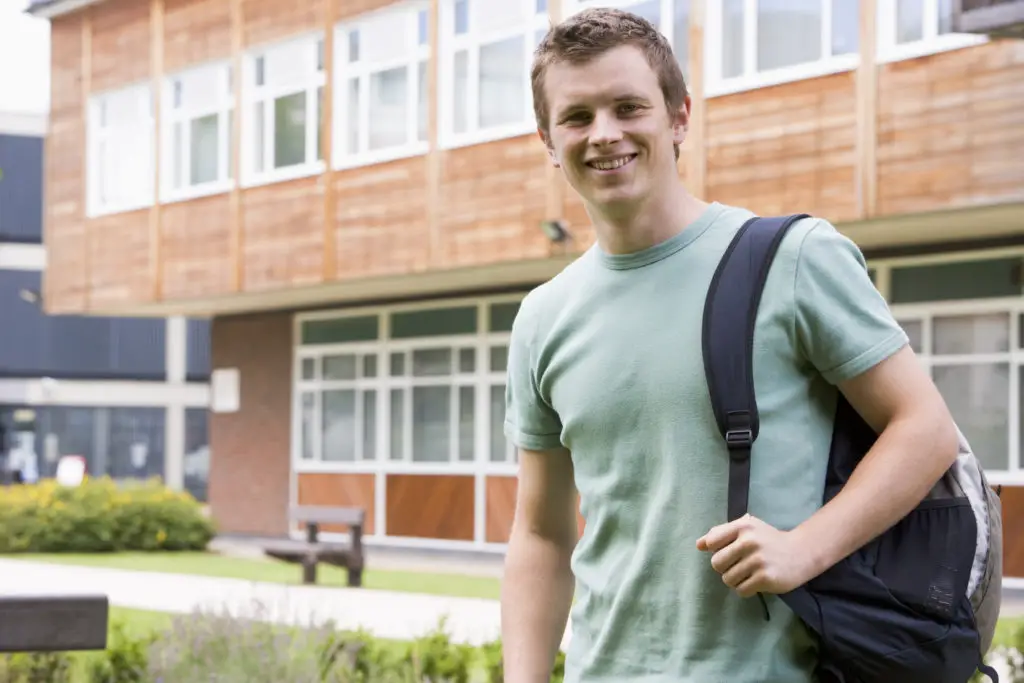 A Brief History of Dartmouth
Dartmouth was established in 1769 with an objective to train Christian missionaries in New England, but has since metamorphosed into a liberal arts institution. Dartmouth offers 57 undergraduate courses and 19 graduate courses. The areas of study include Arts, Engineering, Humanities, Interdisciplinary, Physical & Life Sciences, and Social Sciences. Students can select a major from any core area while assured of collaboration with other core areas.
In 1819, Dartmouth College was involved in the Dartmouth College case, challenging New Hampshire's decision to modify the agreed charter and convert Dartmouth to a public institution with a board of trustees appointed by the governor of New Hampshire. The case, presented at the Supreme Court, was ruled in favor of Dartmouth College.
Dartmouth, like the other Ivy League schools, does not offer athletic scholarships, though the institution is heavily invested in athletics. Ben Lovejoy, who won the 2016 Stanley Cup with the Pittsburgh Penguin, is an alumnus of Dartmouth College and played with the Dartmouth Big Green for three years as an undergraduate.
How Dartmouth Ranks Compared to Other Ivy Leagues?
Given Dartmouth's description as a college – as against the other seven Ivy League universities – Dartmouth tends to be ranked as a lower Ivy League school. However, this designation allows its faculty to place premium expectations on its students, yielding leading academic results.
In a 2021 report carried out by the U.S. News and World Report, Dartmouth was ranked 13th best in undergraduate programs (above Cornell and Brown, fellow Ivy League schools), 5th best in undergraduate teaching, and 2nd best in programs for veterans. In a five-year period beginning from 2009, Dartmouth College ranked as the best school in undergraduate teaching in the United States.
Admission Requirements
Dartmouth is selective with its admission process. In 2020, the College admitted only 8.8% of its 21,394 applicants, with 96% of these admitted applicants ranking in the top 10% of their class. This rigorous process is characterized by the U. S. News and World Report as "highly selective". Only applicants who score in the top 3% of SAT and ACT stand a high chance of being admitted in any academic year.
However, desiring an admission letter into Dartmouth is a worthy ambition for any student, as you are enlisted into a premium circle of alumni who proudly identify as a Big Green, Dartmouth's fondly-used moniker.
For students in need of financial aid, Dartmouth offers full scholarships to any admitted student who indicates the need for aid at the time of application. The College is recognized as one of six American universities granting universal need-blind admissions. This means that a student's financial background is not a determinant of their admission chances, regardless of their social status as international students, permanent residents, undocumented students residing in the United States.
How to Become a Big Green?
Dartmouth prices itself on diligence and hard work, and these values are communicated to its students right from the beginning. The College maintains an ACT score of 33 and a SAT score with a range of 1440 – 1560. Thus, high performing students have an advantage over their counterparts during acceptance considerations.
Are you looking to study for a major in Humanities? You should consider putting in a few years of high school stage play acting, or a stint with the press and journalism unit of your school. If your interest is in Politics, impress the College recruiters by serving in a local capacity at your school. You can never overestimate the power of a recommendation letter during the admissions rigor. The more experience you have in your desired major, the more favorable your chances to score the coveted admission mail.
Thus, your steps to attending Dartmouth could look like:
* Determine your choice major.
* Gather substantial, relevant experience.
* Score in the top percentile for both SAT and ACT.
* Write strong cover letters and statements of purpose. Letters of recommendation will help your chances too.
* Wait
Conclusion
Do you crave the premium learning experience provided at other Ivy League schools, alongside the communal spirit and support of a liberal arts college? Dartmouth is the choice for you. The faculty of esteemed lecturers will guarantee your smooth transition from a pre-college life to one defined by excellence and envied development.
What's more? You are inducted into the alumni family, which boasts notable alumni including Nelson A. Rockefeller (41st US Vice President), Robert Frost (winner of four Pulitzer Prizes), and Tom Wolf (46th Governor of Pennsylvania), amongst others.