Hawaii's higher education system has coordinated nineteen colleges and universities. Of these, ten are public institutions, six are non-profit private schools, and three are profit private institutions. The average public university tuition has increased in Hawaii since 2006, 16.3% of students graduated within four years, while 52% of students graduated within six years in public four-year colleges. Other than that, there are Public two-year colleges, private two-year colleges, and profit institutions that offer three-year courses. Let's see-> Is College Free In Hawaii?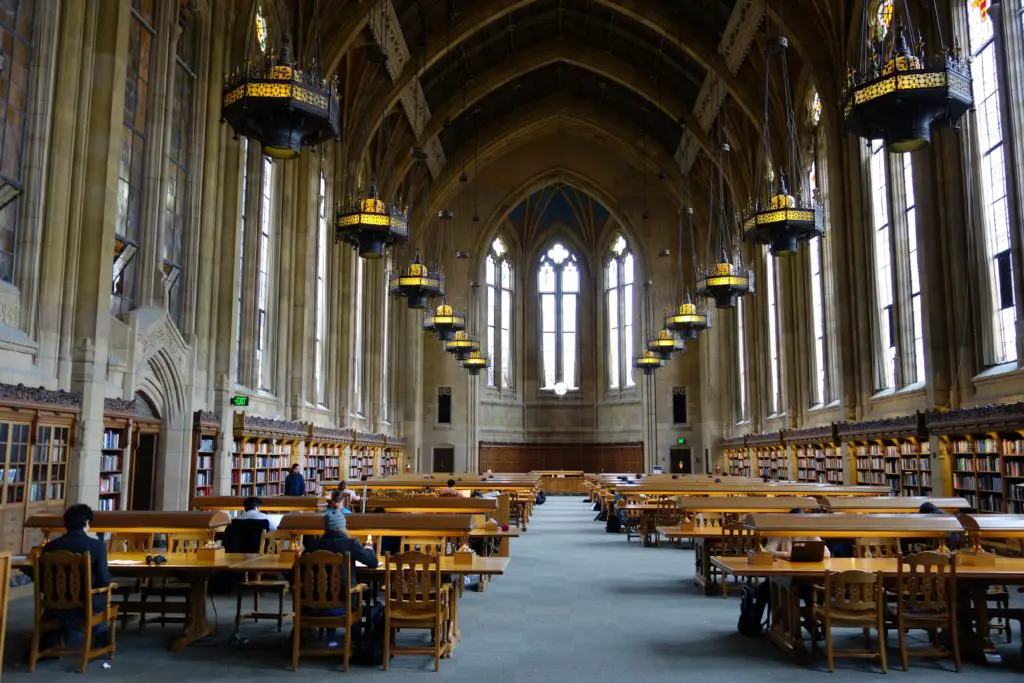 There is a scholarship program called Hawaii Promise which covers the cost of education for eligible students. So yes, colleges can be free of cost in Hawaii due to this program. An Average award for the students is $1200.
Hawaii Promise Scholarship
In 2017, around 1500 students have received the scholarship to continue their community college education. Hawaii Promise is a Scholarship program funded by the State of Hawaii. It assisted students who are newly qualified, continuing and transferred recently, pursuing a degree at one of the UH community colleges.
The chances of students meeting tuition expenses through this scholarship are 100 percent, and this is processed due to a combination of federal grants and other scholarships. It is only applicable to those Hawaii residents who enroll in six or more credits at one of the UH community colleges during the fall or spring terms. A student's unmet tuition fee will be based on his/her tuition cost, data from FAFSA, and other aids. The scholarship supports education costs that are not covered by other scholarships and grants. 2.0 is the average grade point. 
How Does This Scholarship Work?
There is a series of steps that specifies how this scholarship processes. They are as follows:
Firstly, a student should apply for federal financial aid. Before this, Free Application for Federal Student Aid (FAFSA) is filled to calculate the expected family support and the student's family affordance. A quarter of the expected family support is applied to direct expenses of attending college tuition, college books, college supplies, and local transportation.
Once these applications are filed and approved, a student may then be awarded a Pell grant and Supplemental Education Opportunity grant by being qualified. They may also be presented with UH Foundation scholarships from other sources.
Even after filling out all the applications and receiving grants, the student is still unmet with the expenses, and then they receive a Hawaii Promise Scholarship to cover their tuition, fees, and books expenses.
Eligibility Criterion For The Hawaii Promise Scholarship
Recipients are selected for the scholarship based on the criteria given below which are based on the use of the selected algorithm:
A student must fulfill all the demands of the FAFFA Form.
A student must be a resident of Hawaii or pass for exempt status that pays in-state tuition.
A student must be enrolled under six days of credits per semester within the UH System, and their home institution must have at least one credit.
A student must be seeking his/her degree in a financial aid eligible program.
A student must only be an undergraduate. If they possess s bachelor's degree already then they are not eligible for the scholarship.
A student must pass the Leeward CC's Satisfactory Academic Progress Policy.
Hawaii College Grants
Hawaii college grants are state-funded grants given to international students in Community Colleges. They can get used in the University of Hawaii System, and one must be a half-time student to receive this grant. One must be eligible for a PELL grant, which is need-based. The federal PELL grant is the most common grant that provides $5,500 for college fees, books, and facilities.
Other than that, there is Federal Supplemental Educational Opportunity Grant (FSEOG) for students who need severe financial needs. There is the Teacher Education Assistance for College and Higher Education grant (TEACH) grant which gives $4000 every year for training as a teacher, and finally, there are the Iraq and Afghanistan Grants for children of military personnel who died during the war after 9/11.
What Gpa Is Required To Win A Hawaii Scholarship?
To earn a Scholarship in Hawaii, one must have a minimum overall GPA of 3.5 out of a scale of 4.0. They must receive a 1600 SAT score or 25 ACT score. There must be strict evidence of superior academic achievement and creative endeavor of the students who want to be eligible for Hawaii Promise. A student's record of extra-curricular activities and community service activities must be above average for passing criteria.
Conclusion
There are 19 colleges in Hawaii including public and private institutions. A scholarship program known as Hawaii Promise covers the cost of education for eligible students studying in one of the Hawaii colleges. Hawaii Promise is a state-funded scholarship that assists qualified, continuing, and transfer students with the help of a combination of other grants and scholarship programs in Hawaii. A student must file the FAFSA for the scholarship and must have a GPA of 3.5 out of 4.0. Grants like PELL, FSEOG, and TEACH also provide students with free college.
Frequently Answered Questions
How much does college in Hawaii cost? 
An average College in Hawaii cost up to $9,191 for the academic year 2020-21. This is $5,729 lower than average U.S. college fees. This ranks Hawaii as the 45th most expensive college in the world and the 8th most affordable district to attend university.
How much does out-of-state college cost in Hawaii?
Manoa: University of Hawaii's tuition fee is $12,1o86 for in-state and $34,218 for out-of-state students. If compared to the national average cost of in-state tuition of $11,331, Manoa is more expensive.
How much is Financial Aid in Hawaii?
The University of Hawaii on average offers a financial aid package of $13,830 for freshman students. About 65% of incoming students obtain some money for university and the majority of which is in the form of grants and scholarships.