It can be very frustrating when you keep getting dry texts from someone; we have all been there. It is not a good feeling when that person you like or want to be friends with does not return your energy in their texts. They make it hard to keep the conversion flowing. So, how do you text back when you encounter a dry texter? When you constantly receive dry replies, it might be because of something on your end. It might also not be your fault, so you should not worry about it if you are doing everything you can to get good texts. You need to try to be engaging to spark up good conversations. Lets' start with the topic How To Reply To Dry Texts.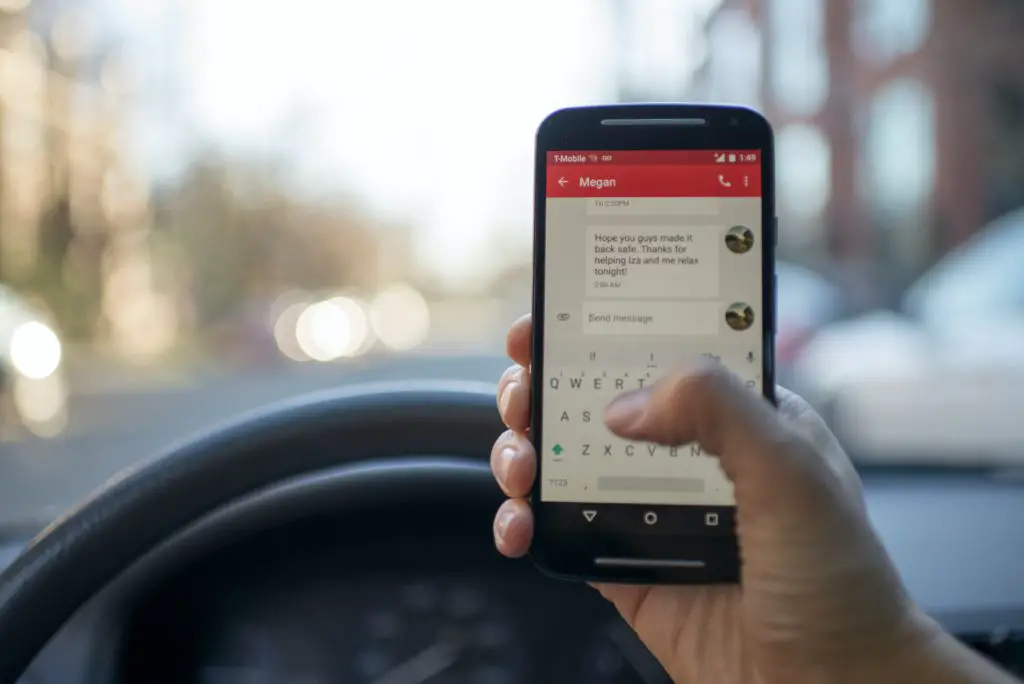 How Do You Know Who Is a Dry Texter?
The most common type of dry texting is when the other person always responds with short, boring, and straightforward texts. This can be very infuriating, especially when you ask open-ended questions. A common example is when you ask, "how did your day go?" and you get only "fine," or "good," in response. You never know what to say when you get a one-word reply.
You might also notice that you guys never seem to talk about anything when you text. Shallow conversations and small talk can also be very dull. 
Some people never initiate anything, leaving you to ask all the questions. If you notice that you are always the one to start a conversation, or you always have to carry the conversation, then you are most likely dealing with a dry texter.
Reasons For Dry Texting
Why is that person always so dry when you text them? Well, there are many reasons why someone is a dry texter.
Nervousness
If you just started talking and the person seems like a dry texter, it could be because they are nervous. The person might not be very relaxed now and might loosen up as you grow closer.
No interest in the topic
A person might text drily because they are not very interested in the topics you discuss. If the person is not a sports fan, for example, they obviously would not care much for conversations about sports
They are busy
They might also send you dry texts because their schedule is very tight, or they hardly have time for texting or social media.
It might be you
It could be that you are the one responsible for their bad texting. Sometimes, it could be out of your control and they are not interested in you. Never to worry though, you can always talk to someone else. 
The person is just bad at texting
It is also possible that the person is not good at texting. Some people prefer hanging out and holding real-life conversations instead of texting, and that is okay for them.
How to Reply to Dry Texts
Find out the reason for dry replies
You should find out the reason behind the dry responses. They might be having a bad day, or they might not be interested in the topic, so you have to change the subject of the conversation.
Ask more specific questions
To avoid the typical short, dull replies, avoid asking the types of questions that usually get those responses. Instead, you can ask more specific questions that they can elaborate on. So, instead of the typical "how was your day?" text, you can ask, "what was the best part of school today?"
Bring up their interests
One way to get most people to talk more is by bringing up their interests. So, next time you text a sports fan, you can hit them up with, "did you catch the game yesterday?" to initiate a conversation.
Texting Versus Real-Life Conversations
You might want to know how the person behaves in real life, and you can use that when you text them. This will help you to get them talking when you text.
However, their real-life demeanors might not translate to how they text. Some people might be introverted in real life, but chatty when they text, and vice versa. The important thing to know is building a relationship with the person in real life helps you connect with them better when texting.
Tips to Spark Up Interesting Texting Conversations
Never be self-centered
Try not to talk too much about yourself and focus on things that interest only you. Most people don't like when other people go on and on about themselves.
Find what makes their clock tick
You need to help them loosen up and come out of their shell. You can try flirting or sending a risky text to see how they react. The more comfortable they become, the more interesting their texts will be.
Find common interests
It is also a good idea to find things you have in common with the other person, be it movies, sports, music or other things that you both like. Common interests and hobbies will give you more things to talk about.
Be yourself
One thing you should never do is force a conversation. Be as natural as you can be, and never switch up for another person. You and the other person must have natural chemistry.
Use photos memes, emojis, and stickers.
What Else to do When Nothing Works
If you have tried everything, but it does not seem to click, you need to accept that you and the person might not be able to hit it off by texting. There are other options to explore.
You can ask them if they would be open to talking over the phone. You might try to initiate a video call to see if it works in your favor. Also, you can try to hang out more with the person in real life, and it might be where you are both comfortable.
Conclusion
Dry texts may or may not be your fault. Sometimes, it is just not meant to be with that person. You might want to reassess and see whether they are really into you and if you should keep talking to them.
Frequently Asked Questions
What is an example of a dry text?
Dry texts are typically short, or one-word responses, such as, "k" or "lol".
Is dry texting normal?
Yes, dry texting is normal, because everybody has sent a dry text before. Sometimes, however, they could mean that the person is not interested in you.