Although most students work part-time throughout college, there are still many students who are concerned that working while in school would affect their scores. These students may receive better marks today, but they will almost certainly suffer substantial penalties in the form of much larger student loan debt in the future. This is because people who work while in college might possibly save over $15,000 in student debt. Lets' start with How Much Does A Part-Time College Student Make.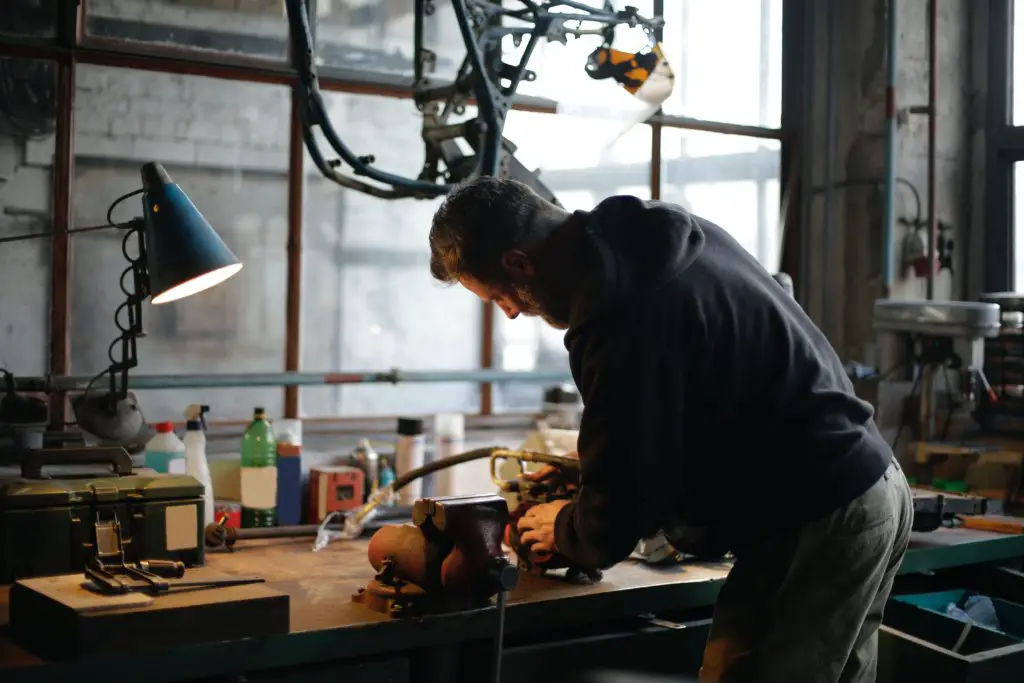 How much does a part-time college student make?
If a student worked 20 hours per week in a part-time job at $7 per hour, they would earn $4480 over an 8-month academic term. It will be equal to $17,920 in four years
They would have to labor less if they could earn more money each hour. If they earned $10 per hour, for example, they would only need to work 15 hours per week to earn $4,800 a year, or $19,200 total. If the student utilized those monies to pay down their student loans, they may possibly graduate with much lower debt.
Top 5 Student Part-Time Jobs
1. Freelance Writing;
Some of the finest paid part-time work-from-home opportunities include freelance writing/editing/proofreading. 
As an international student, you'll already have a solid command of the written language, which you may put to good use as a freelance writer, proofreader, or editor. It's also one of the most versatile and well-paying part-time careers for college students. It provides the flexibility to do it when, how, and where you chose at your own pace. 
Salary ranges from $20 to $25 per hour, with a maximum of $50 per piece.
Job description– You will be expected to write, edit, and proofread articles, blogs, resumes, project summaries, and other similar materials with a strong emphasis on grammar and spelling.
Required skills/materials– Individuals working as freelance writers or editors must have a strong command of grammar and syntax.
2. Teacher;
If you want to put your academic skills to good use, consider becoming a teacher. Students in higher education and children in lower grades often turn to tutors for help with certain courses.
If you're looking for a part-time job that allows you to work from home, consider tutoring. It's a good job that allows you to choose your own schedule and earn a good salary.
The usual hourly wage is between $13 and $25. Informally, tutors don't have a set of work responsibilities. You may provide your teaching skills to your classmates online via peer tutoring. You may also enroll in home-schooling programs to educate K-12 pupils.
Required skills/materials- You must have a strong grasp of the topics you want to teach. Computers and stable internet connections are necessities for anybody who wants to offer online lessons.
3. Financial reporting;
As a part-time job, bookkeeping is a great option for individuals who are good with numbers. A lot of small firms don't have the money to hire full-time accountants, so they rely on part-time bookkeepers instead. Some companies may even allow you to work weekends if you so choose, which is unusual while you are away at university studying abroad.
Hourly pay of $15-20 is the norm.
Balance sheets, bank deposits, and other financial records may all be inputted by a part-time bookkeeper.
Skills that are necessary for the task– A bookkeeping job may be easier to get if you have previous accounting and financial coursework under your belt.
4. Data Entry;
In terms of part-time jobs for college students, data entry is not the most lucrative. This is the best option if you have no special skills to offer or do not want to take on a part-time job with a lot of responsibilities.
From the comfort of your dorm room, you may submit your work online. It is advised that you do all of your business online to guarantee secure payments and high-quality services.
The average hourly wage is $10-15.
Job description– You must insert data (numerical and alphabetic) from one document to another or from a database.
Required abilities/materials– To be qualified for a data entry job, you just need a computer, a strong internet connection, and a fast typing speed.
5. Promotion of a Brand;
This side business is ideal if you are an extrovert who likes public engagement.
Being a brand booster and ambassador will also provide an excellent learning experience if you have a college degree in marketing, sales, or a related field.
The average hourly wage is $20-25.
Job description– Through your look and conversation, you will personify the brand's image and message. Some brand marketing includes the distribution of coupons, fliers, and free samples.
Required skills/materials– You must be communicative and patient.
Conclusion:
Working only 15-20 hours a week might cut many students' debt in half, given that the average student graduates with $35,000 in student loans. This might save students hundreds of dollars in interest rates and enable them to repay their student loans years sooner.
FAQS
1. What factors should I take into account when applying for part-time jobs?
Because part-time employment is intended for students, it is important to consider your schedule when applying. When looking for part-time work, bear in mind your academic schedule, assignments, and other issues.
2. Do students' part-time job experiences count when applying for full-time jobs?
In fact, many firms prefer individuals with prior industry expertise. It demonstrates your eagerness to learn. Therefore, part-time work experience is essential when applying for a full-time position.
3. Can you suggest further part-time work for students?
In addition to those mentioned, other part-time jobs for students include graphic design, library assistant, sales executive, and telemarketing at BPOs.