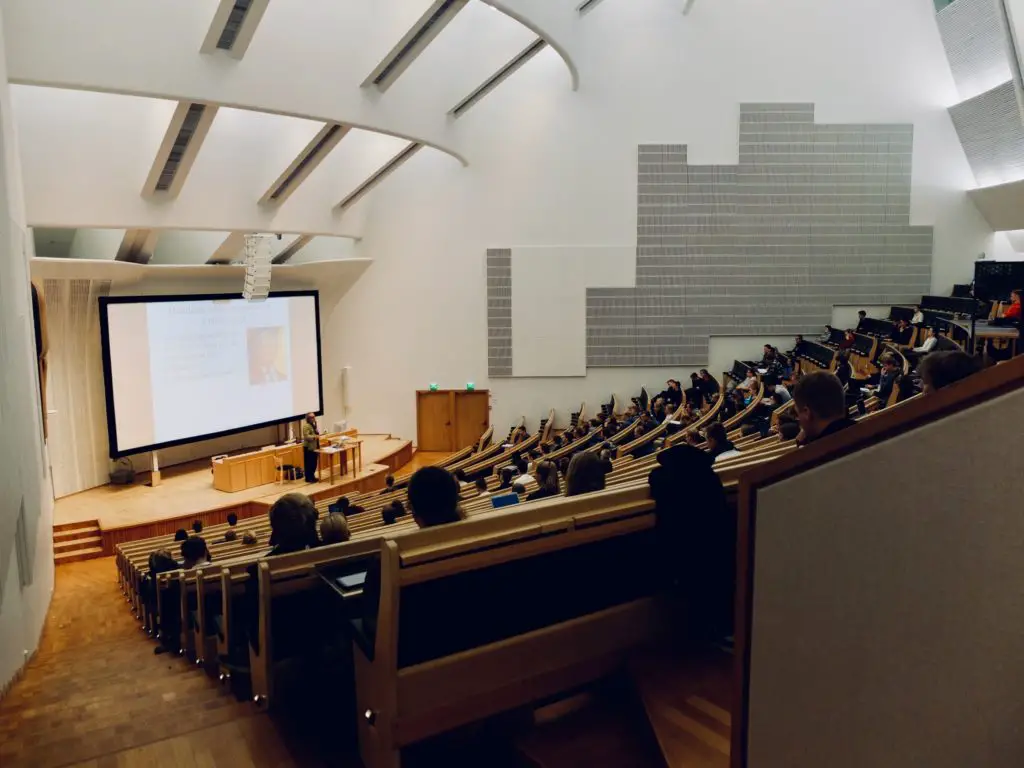 Introduction
German institutions are well known to be included in the world's best and their quality exceeds international educational norms.However, many foreign students believe that prominence and high fees are inextricably linked. While this rule is often followed, Germany is an exception. Although Germany is a leading country in higher education, the cost of attending college in Germany is relatively low.For many students, studying in Germany is a very great opportunity that is free for all. However, this page contains all of the necessary information you seek.
Read on!
Is College Free In Germany ?
Yes, education is free in Germany. A plan to eliminate international fees in all public colleges was approved by the government. Although foreign student fees have been reinstated in some German regions, the cost of a college education is far lower than anywhere else.
Most of the institutions only require students to pay a nominal fee to cover operational and public transportation expenditures. It is referred to as a term payment and is paid at the end of every term. Its price varies by college, but it is between $160 and $270 per semester.
Private colleges, on the other hand, charge foreign fees. At these schools, there is a high number of international fees that vary depending on your national identity and the kind of course you choose.
The Requirements
Every country has its educational requirements. Hence, the following are some documents that are generally used when applying for college in Germany:
Degree qualifications that are accepted.
Certificates of achievement.
Evidence of communicative competence in German.
Financial evidence is required.
Keep in mind that some German institutions may ask for other materials such as a Curriculum vitae, motivation letter, or applicable recommendations.
How To Apply For  University Program In Germany
Applying to study at a German university is straightforward. Below are the steps to follow:
First, choose a degree that you want to pursue. In Germany, there are almost a hundred registered higher institutions. So you can start looking for the ones you wish to apply for.
Then, list down your choices until you find the ones that you are comfortable with and that are offering your course of study. This is because some might not have your preferred field. In addition, college websites provide helpful hints on what your program will cover, so read and understand that area carefully.
Having taken the second step, the next point is to look into their respective requirements. Because the institutions are free doesn't mean they don't have their requirements. So try and visit their pages and get the details. They vary based on the factors, including your nation and the area of concentration you want to be majored in. 
Free Colleges In Germany
Foreign students can attend numerous German colleges for free. Some of them are outlined below:
Technical University of Munich.
Ludwig Maximilian University of Munich.
Humboldt University of Berlin.
University of Hamburg.
Free University of Berlin.
RWTH Aachen University.
University of Mannheim.
University of Cologne.
Georg August University of Göttingen.
Goethe University.
Why Are Colleges Free?
According to Germans, education should not be considered a commercial venture, and an unrestricted education system assures economic progress and government assistance for the total society. It was ruled formerly that government colleges impose little tuition payment of a thousand euros yearly. Tuition fees were removed then in 2014 following years of public outcry. Only a few instances exist now where state colleges can collect tuition fees.
In recent decades, Germany's administrations have recognized the significant economic benefits of foreigners. Germany seeks to attract the brightest minds to study and, ultimately, carry on working in the nation after finishing school. That's why there are no general school fees for international students.
Conclusion
In conclusion, Germany is one of the most cost-effective countries in which to study abroad. It has a one-of-a-kind value and quality universities and a good standard of living.
The German government made a purely political decision to make advanced learning at universities tuition-free. Their certificate is highly recognized all over the world and is open to many employment opportunities. You can apply for free education at any of the colleges listed above.
FAQS
Who can learn for free in Germany?
In Germany, anybody can learn for free. Whether you are a citizen or not, everybody is allowed free education in Germany. That's to say, nobody is excluded from learning in the various colleges.
This also includes all the programs they offer. There are no two ways about it. If you are not from Europe, you will need to obtain residence permission before obtaining a visa, and you will be required to complete your education.
Since tuition is free, does that mean the colleges are not of high quality?
The colleges are of standard. As a student, you can acquire world-class academic achievement from Germany's universities, which are among the best in the world. Most of the major schools are consistently topped among the schools in the world.
You can always receive positive teaching, irrespective of a university's rating system. Accreditation of instructors in Germany is held to very high standards.
Are Germany's public colleges competitive?
In comparison to prominent schools in other nations, the answer is no. You should do some study on the admission standards of these universities to improve your chances of succeeding.
This resource on Germany's Colleges with the Best Admission Standards is useful for overseas students interested in studying in Germany. These colleges accept the greatest number of students each year, so if you register, you have a good chance of acquiring a free education in Germany.
How much does it cost to live in Germany?
The cost of living in Germany is not too high compared to other countries. To fund your living expenses in Germany, you'll need about $1,100 per month. In addition, you'll need roughly $12,024 to pay your yearly living expenditures in Germany. 
However, you will gain standard learning and numerous opportunities.