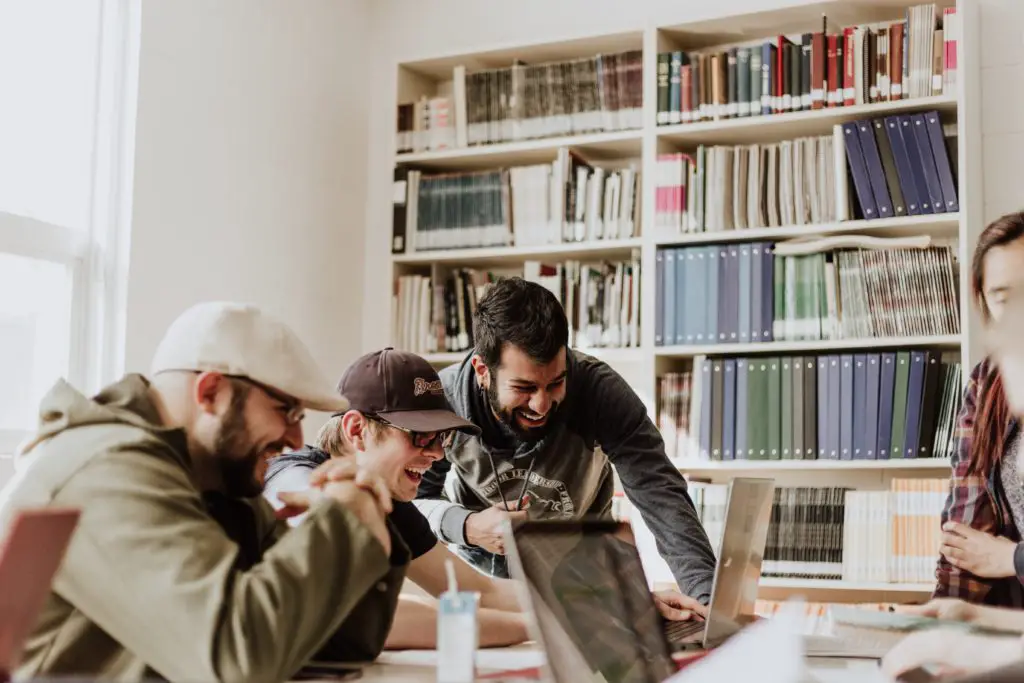 One of the most important things while passing through the United States educational system is a student's grade. Grades are institutional ratings for each student by the national educational curriculum and system marking guide. These grades determine if a student should move to the next level or not. Although students strive for the best grades, not all of them get it due to various factors along the way, especially negative events. Good grades get you numerous opportunities and the ability to represent your school in public places.
Yes, many good colleges accept B students and all students that are generally doing well above average, as school was not meant for only straight-A students. Some of the best colleges and universities still give admission to students with a B average rating, sometimes even B- provided they have other domains to strengthen their application. For colleges and universities to retain students, they have to maintain a good score throughout their time in college or the university.
Colleges that accept B students
They are several high-ranked colleges that accept students with a B average GPA. Sometimes these schools may give admission based on a required cut-off and some conditions. It may be some hours of community service or volunteer work in your location, whatever is expected.  According to the US college ranking, multiple colleges that are part of the top 100 can admit a good percentage of B average students.
Wabash College
Wabash College is number 54 on the US liberal Arts college ranking and it is located in Crawfordsville, IN. With an average GPA of 3.72, an SAT score of 1220, and an ACT score of 26, Wabash college can give a student admission, depending on the course of study. 
Providence College
Providence College is ranked number one according to the US regional college ranking and it is located in Providence, RI, in the Northeast region of the United States. With a 47% acceptance rate for B average students, Providence College gives admission to students with a 3.48 GPA, a 1280 SAT score and a 29 ACT score average. 
Indiana University
Indiana University is situated in Bloomington, IN and it is ranked number 76 based on the US top college ranking. It is one of the best schools for a top B student, as it has an overwhelming majority 78% acceptance rate. Indiana University gives admission to students with a 3.73 GPA, 1255 SAT score, and a 28 average ACT score, depending on the field of study. Sometimes, admission can come with other requirements like community work and extracurricular activities.
Michigan State University
Michigan State University is number 80 on the US top college rankings and it is located in East Lansing, MI. Although it is right on the distinction mark, MSU accepts students with a high B GPA. With a 71% acceptance rate, Michigan State University gives admission to students with a 3.75-grade average, a 1210 SAT score, and a 26 ACT score average. It helps your admission if you are originally from Michigan. 
Aside from the colleges mentioned above, many other institutions give admission to B students once they meet various requirements. High-ranked universities, National liberal arts colleges, and regional colleges all make the list. 
How to find the best college as a B student
Finding the best college for one's higher educational study can be a tussle, especially if you have a dream school. Many students fail to get their applications through and do not end up going to their dream school due to many reasons of which the GPA can be part. If you are an average B student, you need all the information you can get on great schools for your advanced study. 
Go Online
You would not know if a particular college can be a great fit for you until you do your research. Go online and visit the websites of the schools that are on your list of choices. That way, you get to know about their basic requirements for admission. There are also online guidebooks and finders for students looking to learn more about any higher institution. 
Talk to an academic counselor
After going online to do your research, you can talk to an academic counselor to get the best options as a B student. You can also speak to teachers, acquaintances who are current students, alumni, or parents whose children are already studying in college. When you talk to them, you get to learn about personal experiences in the school and it gives you a directional approach with more details.
Visit the College
If you have a great school in mind, you should try taking a trip to the college to get a first-hand experience of what it feels like. Some students changed their minds and opted for another school after they visited their dream colleges and interacted with the current students. Your choice of the institution also works with your instinct and intuition, as you will only thrive where you are comfortable. So, if you get the right feeling about a school, you should suit your application. 
How can B students boost their college application?
Some schools do not only rely on a student's GPA, they also give admission based on how well they do in other areas. So, students can strengthen their college application by taking summer internship programs for experiences relating to their courses, others can decide to do some volunteer work across the United States or beyond. Sometimes, traveling abroad can also help your college application, depending on the process, as some schools may ask for an essay stating a personal experience. 
Conclusion
All fingers are not equal and there is no place in the Constitution stating that B students can not gain admission into a great institution. Many schools across the United States accept B students, you only need to find the best fit for your choice of study. When you conduct research, talk to other people and try to do some extra work on your college application, you would get the right fit.