Many students have dreams to study in college but they often compromise to achieve their goal because they can't afford the college high expenses. After completing school education, many students aim for higher studies but Paying for college is not an easy task, especially for low and middle-class income families. Therefore, if you have the intention to study at college, you can plan to pay with multiple resources. Let us see how to pay for college high income.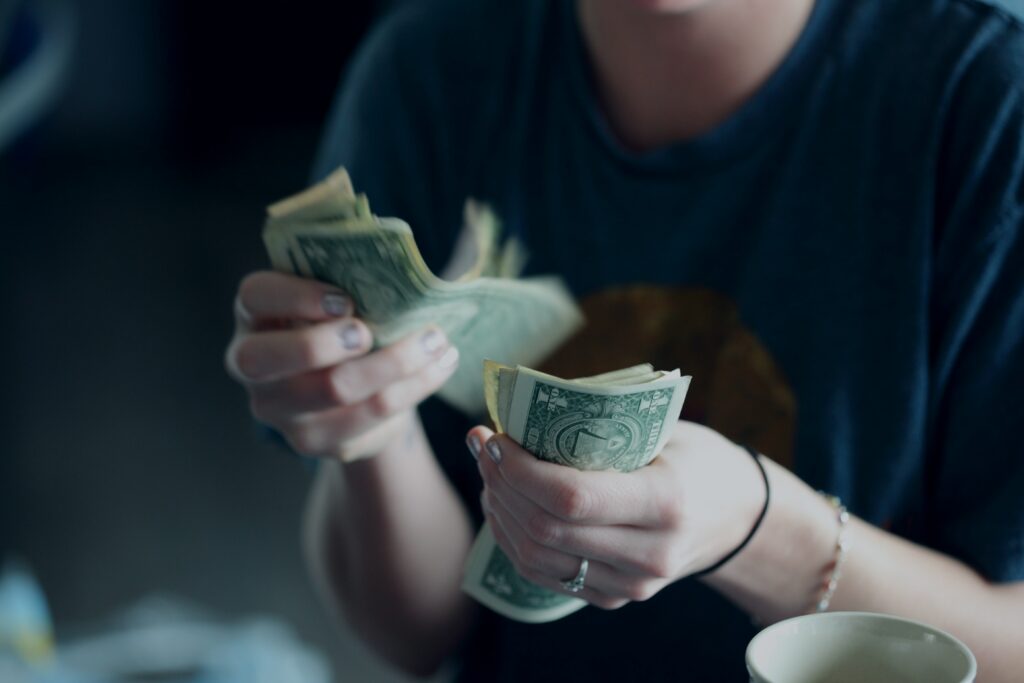 How to Pay for College High Income?
The expenses for tuition and fees of four years of college studies vary from in-state public schools to private institutions. A US news data for 2021-2022 estimates that the college expenses for in-state public schools are about $10,300 and for private institutions, it is estimated as $38,200. However, multiple ways can help you to pay for college income. One of the first steps in the United States that students usually follow is to take financial aid from the Free Application for Federal Student Aid also known as FAFSA. This is the recommended platform that offers scholarships, grants and loans. In this guide, you will come to know about the sources that can help to pay for college income.
Sources to Pay for College Income
Arranging money for college studies is difficult for families with a limited budget. College expenses include funds for tuition, transport, housing and books etc. students usually can't afford and try to create a budget by finding part-time jobs, but the best facility to avail for college expenses is to get aid from the financial aid office. Let's discuss in detail all sources that can help to pay for college.
Federal Financial Aid
Scholarship Programs
Consider Schools without loans
Think about Less-expensive school
Part-time job to pay for college
Need Family support 
Federal Financial Aid
College financial aid aims to define the way for students that can help them to pay for college expenses. It offers free financial counselling services for students and gives them an amount to pay for college. It is not difficult to apply for federal financial aid, with a few easy steps you can apply for it and once you qualify, it is guaranteed that it will be a great help because it is virtually the best way to achieve your academic dreams. Federal institutions offer different types of financial aid, one through FAFSA (Free Application for Federal Students Aid). FAFSA define the range of financial aid for students through their family income and give those grants or loans based on their need. The system of FAFSA is very clear and it offers loans and grants to deserving students automatically. It also set the standards for need-based scholarships for eligible students. Students can get money from FAFSA from the start of October every year and it is good to file early to get money early. 
FAFSA offers many grants and loans and one of the best grants under it is known as Federal Pell Grant in which the student is free to repay except few circumstances. In this grant, they offer a total amount of one year which can be calculated as $6000 per year. Students, who have low income and are eligible for the Pell Grant, are eligible for the FSEOG. Furthermore, many programs like State Aid and College Aid Programs have a limited budget and only those who can get the benefit early. So apply as early as possible if you need this financial aid.
Scholarship Programs
If you want to search for scholarship options that can pay for your high school income, you would have to search for the options years before applying for college. Because many foundations offer scholarships with some type of experience, for instance, the Evan Scholarship foundation offers scholarships to those students with a minimum experience of two years as a golf caddie. Therefore, if you will start caddying in your high school then you will be eligible for this scholarship. A scholarship is different from a loan and you don't have to pay back the money in it. There are thousands of scholarships available for students and you can search for them from scholarship search tools. However, many scholarships demand the additional application of FAFSA to see the eligibility criteria. 
Consider Schools without loans
Many schools facilitate students to fulfil their needs to study without offering loans. For instance, some schools like Amherst College or Stanford University aim to offer financial aid to their students in form of scholarships, grants and work-study. They give financial aid to students who belong to lower to moderate-income families and cannot afford college expenses. These scholarships offered by the schools or colleges are better than the outside scholarships because you don't have to gain some specific type of experience or something like that. One of the disadvantages of outside scholarships is that they divert the attention of students to applying to schools that can give good economic support for their studies.
Think about Less-expensive school
You can save money for the undergraduate degree by joining four-year state schools rather than applying for private universities. Public colleges are less expensive and offer good scholarships than private universities. Similarly, community colleges save you money more in fulfilling your dream of completing a degree with fewer expenses. Community colleges not only save you money in tuition and fees, but they also give personalized attention and offer flexible classes schedule that can be suitable for you. At the same time, they have flexible transfer agreements and you can take transfer to a four-year school from a community college and can save a handsome amount. Moreover, it does not matter what is the name of the college and how expensive it is, your employer will only hire you on the bases of your abilities and learning.
Learning and getting skills in trade school can also be a good option to save money. You can set your career path and can attend a short-term degree program for the enhancement of your studies. In addition, it is more important to refine your learning and skills, rather than taking tension about paying for your college expenses.
Part-time job to pay for college
Sometimes it looks harder to pay for college tuition fees, books and other supplies. Therefore looking for a reasonable part-time job can help you to independently afford your college income. Various apps are available to offer jobs to deliver food, courier packages and household items. Students can join them and can get a striking salary to fulfil their college expenses. The best part of these jobs is this they have flexible hours and you can join them when you feel free. For instance, food delivery services like Instacart, Doordash, Uber Eats and Grubhub are the platforms that offer you a per-hour delivery package and it is easy for students to manage the job with their studies.
Need Family support 
Family support through contributing to a tax-advantaged college savings account can be a big help for the student's college education. This above-mentioned account is known as a 529 plan which is sponsored almost in all states of the US. It offers savings and investment accounts without tax or interest. Due to 529 programs, you can keep the savings for a college education. It offers two types of saving plans; one is College Saving Plans that save money like retirement funds. The second is known as Prepaid Tuition Plans, which allow plan owners to pay all or some of the amount in advance of an in-state public college education. 529 plans also facilitate the students to get an education from a private college with the help of its services. 
Conclusion
It is not an easy task for families with low income to pay for college. Hence, low and middle-income families can't afford college expenses. However, there are multiple sources available that can help you to achieve your goal. For instance, the government offer financial aid programs that can give you a loan for studies or can offer you scholarships or grants. Similarly, many foundations offer a scholarship for students which are best suitable for students. Apart from these outside scholarships, some schools also offer scholarships without loans for deserving students. Community schools or in-state public schools are the best appropriate option to study in to save money. Moreover, many part-time jobs that pay you on an hourly basis can help you to pay for your college studies. Likewise, you can't exclude the option of saving investment and plans offered from the 529 saving plans that offer easy and tax-free saving options for college studies. In short, nothing is impossible in this world, dream big and plan smartly to achieve your goals.
Frequently Asked Questions
What is the percentage of American students who seek Federal aid?
In the US, the annual Federal aid for students is $120 billion. The federal government offers this aid in the form of loans, grants and work-study. Almost 71% of college students look for this aid to pay for college.
What if parents can't pay for college?
If parents can't pay for college, they can seek the help of the FAFSA and file as independent. Independent filler doesn't need to fill in the information about their guardian's income. So you will have a low EFC and will be able to get a handsome amount to pay for college.