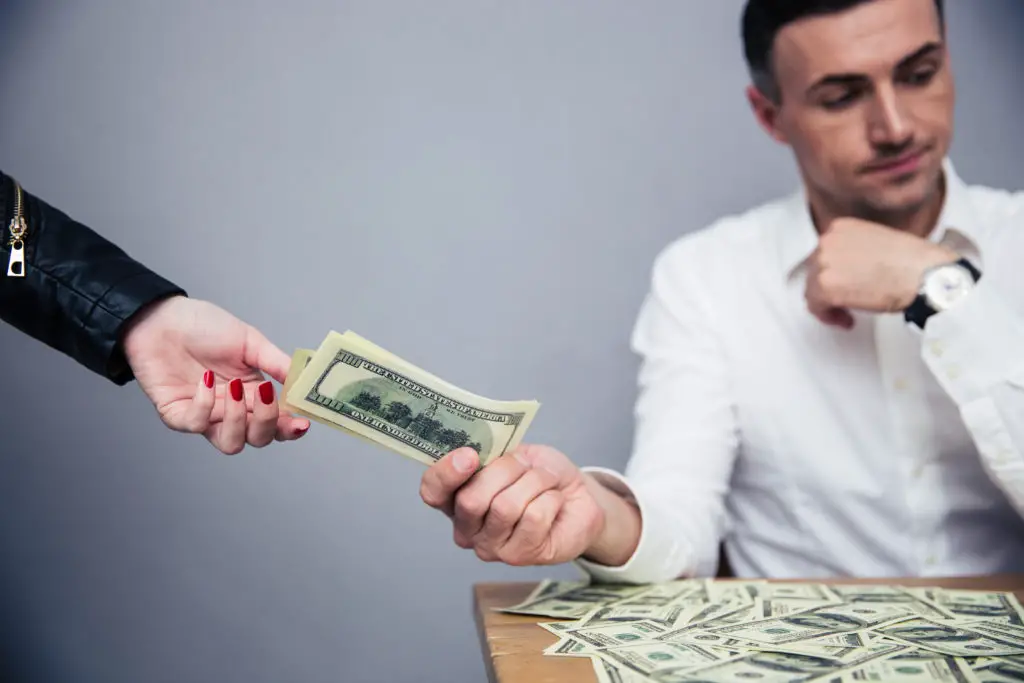 Introduction
After reading the title, many people will start judging me. So, let me clarify for you folks that I am not discouraging the youth from attending the colleges or refraining them from gaining higher education but, the sole purpose of writing this article is for instilling a ray of hope in the young minds who are not capable of completing their higher studies for any reasons whether it be financial or any unfavorable circumstances. Just want to say to those students that it's not like you can't achieve anything in your life without a college degree. I have seen many highly educated people unemployed and poor and on the other hand, many college dropouts are rich and successful. 
Although education and college is a must to climb the ladder of success and to get a highly rich reputable position in a well-known company, you should have a bachelor's or master's degree in the particular field but, it's not the scenario that the one upon whom life had thrown atrocities cannot excel in his life. Many business tycoons are there in front of us, setting a great example, who are billionaires and
millionaires and rich today but had to drop out from their school or college at some point in time in the past. The first name that comes to our minds is Bill Gates. With his net worth standing at $ 132.3 billion, he is the fourth richest man in the world according to Bloomberg Billionaires Index. Besides Bill Gates, Steve Jobs (the co-founder and CEO of Apple) and Mark Zuckerberg (CEO of the most popular social media platform named Facebook) was also a college dropout. Not only these three but the list is unending who are still successful despite not having a formal degree. 
I have talked so much about the title of this article to convince you but now some of you are thinking about the ways to become one such
millionaire/billionaire /rich without college. Then surely the question arises:  
What attributes should one have to be successfull and rich ? 
The answer is simple: if you have the zeal to learn something new, have the qualities like dedication, consistency, and perseverance to show the world that you are the one in the crowd of millions, who can outshine them all then, nothing can stop you from attaining great heights in your career. Some people have inborn talents and their IQ is much higher as compared to a school or a college topper. Do you guys remember Thomas Alva Edison? He was failed in school
exams two or three times due to which he was expelled from his school but, surprisingly he was the inventor of the electric bulb, which we all are using at our homes in the present time. So, either you have to invent or invest!! 
Top ways of earning much higher than a 9 to 5 job?  
1. Start your own business: –
Being an entrepreneur is the best thing in one's career path as it
has the potential of earning and rich as much as you wish by your business skills without college and being your boss is one of the best feelings in the world. If you have leadership skills, sound market knowledge and are familiar with basic principles of economics of selling your product then, you can set up a start-up on your own or with some of your friends in partnership. 
2. Start investing at the early age:
– The book named "learn to earn" by Peter Lynch is a guide to inculcating the habit of investing your idle money into some useful ventures and earning money from the comfort of your home. It says that if we start investing from an early age like in our 20s rather than starting at an older age of 45-50 years, we have more years to compound our money and earn huge returns. 
3. Being a child artist or an actor:
– everybody knows that the entertainment industry is one of the highest paying industries. Besides providing you with a lot of wealth, it also gives you a name and fame all over the world. If you are an in-born actor or fascinated by the stardom of the celebrities you should learn some acting skills and try this field.
4. Quiz shows:
– These days the popularity and charm of these shows are on cloud nine. Being a quiz show winner doesn't require you a degree or diploma but a thorough and deep knowledge of what is happening around you. You can go to libraries to read books or search on google about any topic. 
5. Talent shows:- Similarly, if you are good at singing or dancing or making the audience laugh by your humor, then you can be a part of these shows. Being on national television is a proud feeling for you as well as your parents & loved ones. Plus, you can be the winner of the competition which can shower you with overnight fame and huge prize money. 
6. Author of a book:- 
If you are blessed with awesome writing skills without college, believe me, you can be a millionaire/ rich by publishing your book in the market. The best example is J.K.Rowlings, being a single mother, had to earn a livelihood to feed her children. Today she doesn't need any introduction as her series of books named Harry Potter becomes worldwide famous. 
7. Renting out your properties  :-
Rentals can prove to be a gamechanger in multiplying your money
many times. You can earn from this by sitting idle at your home. If you have a house and you give it on a lease, the money you get as the lease payments can be invested in buying another property. This cycle goes on and on. This will help build a huge net worth and will add to your assets. 
8. Imparting your extraordinary skills to others:
– If you are an adventure lover and have expertise in such types of activities like river rafting, skydiving, mountain climbing, etc., then you can become a trainer and add to your client's life, some memorable and adventurous moments. Adventure trainers are also earning a handsome amount of Adventure trainers are also earning a handsome amount. 
9. Interior designing or Fashion designing: –
Many institutes are there to teach these skills and once you get a diploma certificate, you can start freelancing your creative skills to the customers. It will remain in demand forever as houses are going to be built in the coming ages and everybody wants to have his/her dream home to be unique in every aspect. Similar is the case with designing the clothing line as clothes are going to be worn by all the generations and everyone wants to look fashionable in this fast-paced, modern era.
10. Showcasing your writing skills: – Although I have already discussed this aspect in point no.6, not everybody is capable of going to the publishing houses and getting his/her book published in the market because it requires a good amount of money to be in your pockets. But, you can start your blog on the internet as it is free or you can start writing articles for some magazines or newspapers. You can even join as a content writer in some company for advertising purposes.
11. Aviation Industry: – Like the entertainment industry, joining the aviation industry is the dream of many fresh high school pass outs as it is offering a very lucrative package to their employees. You can join as a flight attendant, ticketing department or air hostess, or even a commercial pilot after rigorous training.
12. Bitcoins or cryptocurrencies: – Nowadays you have heard this term everywhere in news or from people talking about it but, investing in these is a bit risky. But, we know that the higher the risk, the higher the return. So, if you are 18+ and a risk-taker then, definitely you should go for it but, within limits and let your mind be present at all times.
13. Be a politician: – If you have good communication and leadership skills besides having a charismatic personality and are good at engaging or convincing people around you then and you are a rich without going college, you must think about this. You can be a diplomat, a translator, and even a senate or USA congress member. This job comes with many perks and allowances which you will be going to enjoy till your lifetime.
Is it the societal or parental pressure to join the college?
Somewhat the answer is yes.
Viewpoint of parents- Only a few parents are allowing their children to follow their passion after they completed their schooling, the others use to force their children to choose the subject/stream according to the parents' wish. Many times, they keep expectations too high from their children. They think that what they couldn't do in their youth due to their past situations, their children will be going to fulfill that dream and they will get satisfaction but just think about your little one. It's not always necessary that if you are good at something then, your child should be too. God makes every human different with distinct skillsets. So, let your child fly and follow their passion.
Viewpoint of the society- Our society looks down on the students who are mediocre in their studies or who have not completed their education and puts a tag on them as unsuccessful or comparatively less successful than the highly educated ones. Peer pressure is the reason why many students are suffering from anxiety or depression. Sometimes, this can lead to some serious and fatal consequences like a suicide attempt or opting the criminal activities to earn a livelihood.
 What do the facts say?
According to a survey conducted in the USA by Wealth-X in the year 2015, 9% of billionaires didn't have a bachelor's degree or any formal degree.
Conclusion: –
Finally to conclude, we can only say that a formal degree just acts like only a passport to the gateway of a job in corporate or government jobs but, that doesn't mean that it is the only possible way to be successful. Your growth and progress can't be decided by that single piece of paper. There is no denial in the fact that education makes you a civilized human being plus, it teaches you etiquette. But, if you have talents and extraordinary skills to showcase in front of the world then, nothing can hinder you from being successful in life. Some of the skills you can learn outside the college like computers, networking and Artificial Intelligence.
Some of the Frequently Asked Questions( FAQs): –
Q1. How can I set up my business as I am not belonging to a well-to-do family?
You need some capital in hand to start your own business. For that, you can work somewhere as a cashier, receptionist,rich, or waiter at Mc Donalds or any outlet after your college. Start from small and try saving it to the maximum, first collect resources then plan for something big. This proverb " Rome was not built in a day" fits very well here.
Q2. What will I do if I lose all my savings which I invested in the share market or cryptocurrencies?
The solution is to diversify your investments. You put small amounts in different schemes and portfolios so that in case something unfavorable happens to the few investments, the others will offset the loss of the former. You don't want all your eggs in one basket then, why do you put your hard-earned money in a single place!
Q3. How will I compete with the highly educated and qualified persons in the job interview?
Today employers and interviewers are focusing on the qualities of the candidates rather than just an educational degree. I have seen in my life many highly educated people who can't speak in front of others or hesitate and fumble during their interviews. So, if you have skills that others don't have, you can easily be the favorite of your interviewer.