When it comes to the education policy in Utah, it refers to the decisions taken by the higher education board. They need to regulate the tuition, fees, course curriculum, and the retention of students. They can provide their students with financial grants and other scholarships. Higher education in Utah is significantly cheaper than the national average by almost $3,300. Due to the low tuition costs, the loans taken out by a student will also be under the national average, approximating $18,000. Let's see how many colleges are in Utah?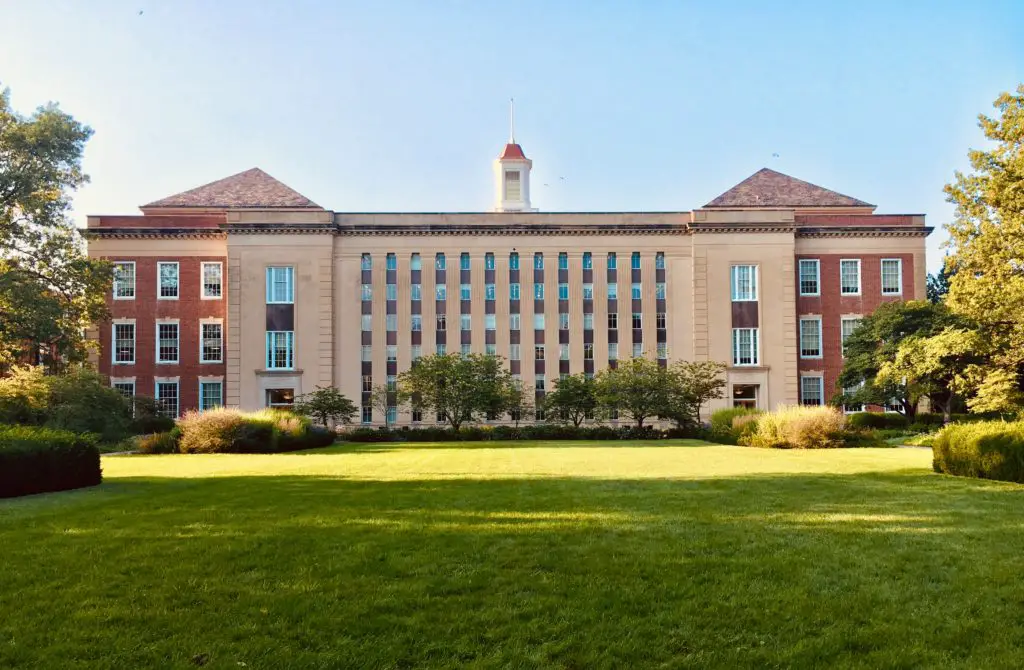 Utah has 36 colleges and universities in the state. 8 of these 36 institutions are public institutions. 11 out of these 36 institutions are non-profit private universities, and 17 colleges are for-profit.
Dixie State University
DSU or Dixie State University is a public university in Utan, located in Dixie. The university offers four master's degrees, 45 bachelor's degrees, 11 associate degrees, 44 minors, and 23 certificates/endorsements. Based on data provided in 2018, the acceptance rate of DSU was 80%. However, DSU had a relatively high proportion of minority students. Minority students made 23% of the total student body.
The original name for DSU was St. George Stake Academy, founded in 1911 by a church in the region. Up until 2000, DSU got known as Dixie College, and it only offered students a 2-year college experience. After 2000, DSU got renamed Dixie State University. But, due to some controversy in the use of 'Dixie,' the name of the UNI was changed to Utah Tech University, which will come into effect in July 2022.
Southern Utah University
Southern Utah University is located in Cedar City, Utah. SUU is an old institution, established way back in 1897. The aim of SUU was to train teachers and professors with the course curriculum and teaching method. Therefore, SUU was considered a "normal school." SUU is actually a conglomeration of 6 different colleges, and it offers 140 undergrad programs and 19 postgrad programs.
The student body is fairly small, with only 10,000 students attending the college. The graduation rate for SUU is 53%, which is slightly higher than the state's graduation rate. Specializing in liberal arts and sciences, SUU was ranked the 27th best college in the USA for offering excellent degrees in liberal arts. When it comes to campus media, SUU has a university newspaper, a radio channel, and a college TV channel as well. 
Salt Lake Community College
Salt Lake Community College is a two-year college located in Salt Lake City. When it comes to the student body, Salt Lake Community College has a very diverse student body. It has over 10 campuses in total, with more than 60,000 students attending classes. Students can either earn an associate's degree or if students want a bona fide undergrad degree, they can transfer to a four-year college at the end of their two years at Salt Lake Community College.
Salt Lake Community College has one edge over other colleges since it has open enrollment and over 95% of the students are natives of Utah. Students can also attend a four-year college while staying on the SLCC campus due to the community college forming partnerships with many four-year institutions. 
Brigerland Techincal College
Bridgerland Techincal College is a vocational school located in Logan, Utah. BTECH was a byproduct of the Utah System of Higher Education, and as of 2022, BTECH has two satellite campuses located in Bringham City and Woodruff. These campuses offer almost the same services as the main college but they are scaled-down.
The main campus located in Logan will also be able to offer high school students of junior and senior standings enrolled in Cache County School District, ​​the Logan School District, and the Box Elder School District. These classes are also free, except for a few lab classes. 
Dale Kietzman University
Dale Kietzman University is a private non-profit college that is located in Murray, Utah. At the same time, this college is a Christian college. Founded in 2007, this is also a relatively new college. It is an accredited university by the Ministry of Higher Education of the Republic of Cameroon. The capacity of DKU is 15,000 students.
The Dale Kietzman University runs various academic programs that are ranging from associate's, Bachelor's Degrees, Master's Degrees, and Doctoral Degrees. DKU also has the following 5 faculties, which include theology, physical medicine & rehabilitation, business administration, social sciences and humanity, and IT. 
Provo College
Provo College is a private for-profit college that specializes in health-care programs located in Provo, Utah. Provo College was originally named Dental Careers Institute was the designation given to Provo College when it first opened its doors in 1984. It was renamed Advanced Careers Institute before being renamed Provo College in December 1989.
The name change mirrored the college's expanded scope, which included court reporting and medical transcription courses. In 2013, bachelor's degrees were added.
Conclusion
Utah is one of the most populated states in the USA and owing to its large Native American population, they are also able to keep the costs of colleges affordable for a large section of its residents. Just like the national trend of students enrolling in colleges from 2012 to 2014, the number of students who had enrolled in Utah's colleges was on the decline. Unlike enrollments in other major metropolitan cities like New York City or Los Angeles, the racial demographic for the students enrolling in the universities of Utah was white.
Frequently Asked Questions
How old do I have to be to attend a Utah university? 
You need to be at least 17 with a complete high school diploma. 
2. How long is the academic year in colleges? 
The academic year is between August and March and breaks in between.