Screenwriting or Scriptwriting is the art of writing for the screen. It is a well-known discipline that started from the era of cinema, accurately at the beginning of sound films. Writing for the screen is considered one of the hardest to master. It is even harder than simply writing a novel because of the required cinematic structure and narration. Screenwriting is totally different from writing a story and it remains to be a separate and more specific form of filmmaking. It is the most important thing in Filmmaking, because once Alfred Hitchcock said, "You only need three things to make a Film – SCRIPT, SCRIPT, SCRIPT!" Let's start with Best Screenwriting Schools In The US.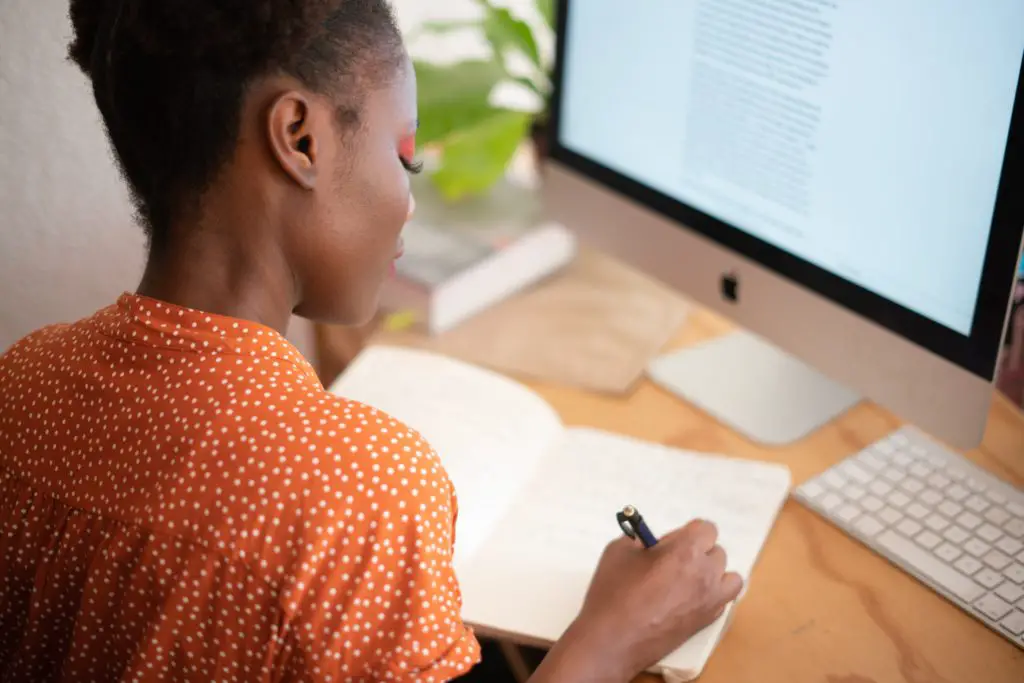 In Filmmaking everything starts with the script, an idea that evolved through persistence to become a Feature-length Screenplay. It takes a lot of your time to write a professional one until the end. But with a proper understanding of the basics of screenwriting, you can take on many challenges on the way. For that, you need a certain amount of knowledge about it. Here are the top 10 Universities that allow you to write a screenplay.
1. University of South California (USC)
2. University of California, Los Angeles (UCLA)
3. New York University Tisch school of Arts (NYU Tisch)
4. American Film Institute, LA, California (AFI)
5. Columbia University
6. University of North Carolina
7. Chapman University  
8. Loyola Marymount University
9. Boston University 
10. Harvard University
           The programs in these colleges are mostly bachelor courses, like, a Bachelor of fine arts or a Bachelor in Film studies. Most of the courses are the same and are only different in the title of the course. You can also choose different disciplines in filmmaking while you consider doing fine arts. You choose screenwriting, directing, cinematography, etc.
           The United States is a country famous for its rich culture in art and entertainment. The most prestigious movie industry, Hollywood is from this land. You can see people aspiring to become a filmmaker and want to see at least their name at the end of their movie. So to make this dream come true, these universities or educational institutions will help and try to carve a path in this Hollywood dream you always aspired for. 
University of Southern California (USC)
Located in the southern part of California, this university is the biggest college for all cinematic studies. It is the biggest film school in the world with some of the biggest working filmmakers in Hollywood graduating. It is also considered the most expensive film school in the world and one director who graduated from this university said, "It runs like a studio".                    
In one way it is a studio, maybe the most richest and prestigious one in filmmaking. The University of Southern California is famous for supporting some of the finest Screenwriters, Directors, Producers, and other technicians in this vast land of Hollywood.
George Lucas, the writer, and director of the first blockbuster Franchise movie, Star Wars, graduated from the University of Southern California. His name is so notable in the industry because he changed the entire traditional distribution strategies of Hollywood to be able to market globally. Another well-known filmmaker can be Robert Zemeckis, who is also a recipient of the Academy Award for Directing Forrest Gump. 
The University of California, Los Angeles (UCLA)
The University of California, Los Angeles as it is commonly called UCLA is so popular around the whole world. It is many students desire to get graduated from this promising university. It provides all kinds of education in different disciplines and for film studies, most students enroll for a BA which is the Bachelor of Arts degree. At UCLA, you can find students from all other countries because this university is considered the best one overseas. Most people in the Eastern part of the world won't even recognize USC, so they opt for UCLA.
They are considered to be the University of Southern California to get the best ranking film school in the whole country. But as you know UCLA will not provide a specified course in film studies. It gives you a degree course in Arts which contain cinematic arts in one or two semesters. For many, it cannot be convincing to go through an entire course of arts which includes everything in the world. But UCLA and USC are also tied up in this particular sector to promote and encourage new talents just in Cinema. 
Francis Ford Coppalo who established the New Hollywood Era in American Cinema with other prominent filmmakers graduated from USC with a master's in Fine Arts. He wrote the screenplay and directed the greatest movies of all time known as The Godfather trilogy and Apocalypse Now and became a visionary in storytelling throughout the 70s and 80s. His move The Godfather Part 2 gained him an Academy Award for Best Screenplay and that screenplay is one among scripts that are taught in all these screenwriting programs.
New York University Tisch School of Arts (NYU)   
The New York University or officially known as the NYU Tisch School of Arts is situated in New York City, New York. They are different from the New York University and the New York film Academy which also provide certain programs on filmmaking and screenwriting but New York University is on a whole different level. It was named after a famous businessman and philanthropist, Preston Robert Tisch, who helped to bring up a new film society under this institution. 
NYU is broadly open to a bunch of undergraduate programs and they have specializations in all kinds of art. You can enroll in Acting classes, Music, dance, theatre plays, and all the major arts in the country. For films, they have a separate stream known as Film and Television Studies. This film school is famous for gathering more than 20 academy awards by the alumnus, even from the time of the New Hollywood era, in the 60s.
Spike Lee made commercial as well as politically acclaimed films such as Malcolm X and the BlacKkKlansman and the latter awarded him the Academy Award for Best Adapted screenplay in 2019.
Other Alumnus: Oliver Stone, better known for winning the Best Adapted Screenplay for writing his first screenplay, Midnight Express. And Charlie Kaufman won the best Original screenplay on Oscar night for the movie, the Eternal Sunshine of the Spotless Mind. Joel Coen from the Coen Brothers, Chloe Zhao's recent win for best director in the academy awards for Nomadland, Todd Phillips, M. Night Shyamalan, and so many more successful Screenwriters and directors.
American Film Institute (AFI)
American Film Institute is the most promising film institute on this list because the specialization program serves students. You can gain access to any film knowledge from a 2-year course, only for specialization or in other words mastering the subject which is the Advanced film and Television studies. One setback can be about the eligibility itself. You can only select this program after a bachelor's degree or any other prior knowledge of making a movie including being on set.
This is the best program on the list because USC and UCLA and many other film universities just provide a bachelor's or a degree in the subject you need, in a more broad way. But, here you can just learn how to make a movie as simple as that. From the development stage to the distribution of the film you made. You can go through screenwriting, directing, photography, and editing workshops and can use many types of equipment that are so expensive and studio standards in the industry. 
David Lynch is the auteur filmmaker who made psychological thriller movies such as Mulholland Drive, Lost Highway, Eraserhead, and many more. He wrote every movie he ever worked on, except doing a TV series Twin Peaks. Eraserhead was completed when David Lynch was in AFI and AFI helped him find the funding for the movie.
Other Alumnus: Darren Aronofsky, Terrence Malick, and Ari Aster are some of the notable filmmakers who write their own movies and direct them themselves. 
Paul Schrader, famous for writing Martin Scorsese's, Taxi Driver, took the Certification of Completion from the American Film Institute.
Columbia University
Columbia University is also one university that is highly recommended and top-rated, not just in the United States, but all around the world. They are located in the city of New York which is one of the centers of Film and Theatre business in the Eastern part of the United States of America. For film studies, this university also provides a Master's in film studies, in two years old course. Not only that, but you can also apply for a Master in fine Arts which is for Screenwriting, Directing, and for producing a movie.
Most of the filmmakers who graduated from this college have a wide interpretation of making a film. They can do a movie with a very much less budget and make it look like a studio-made film. An example can be the Screenwriter and director –
James Mangold. He did Girl, Interrupted in the late 90s which is a coming-of-age genre at the time, dealing with mental health, and in the 2010s he directed Logan, which is not just a studio film but you have to watch an entire franchise behind that. So to make decisions and also not create any other problems with the already established sequels, you need to have better knowledge. 
Just like James Mangold, there are a lot of former students from this college. Some are – 
Kathryn Bigelow did an adventure thriller Zero Dark Thirty in 2012 and an Action Thriller Point break in 1991.
Peter Farrelly, the man behind the comedy movies in the 90s, mostly starring Jim Carrey in Dumb and Dumber, Me, Myself and Irene and Doing a completely different drama called Green book, which he wrote, directed, and produced to earn an Academy Award for Best Picture. 
Harvard University
Harvard is considered one of the most notable educational institutions in the world, and you will be surprised to see them in this group. They also teach you about film studies in the department of Art, Film, and Visual Studies (AFVs). They give a chance to all the aspiring filmmakers who want to influence the world through Art. 
The problem here is also that they will not allow you to join without a bachelor's degree. And there are no undergraduate courses for filmmaking at Harvard. So if you have a degree in anything related to the same subject you can try to enroll in the course which will give you a Master's degree. They also offer a Ph.D. program in Film and Visual Studies.
Matt Damon, the youngest person ever to get an Academy Award for Best Original Screenplay, graduated from Harvard University. He co-wrote the drama, Good Will Hunting with Ben Affleck and acted in the movie.
Filmmakers such as Damien Chazelle, Mira Nair, Darren Aronofsky, and Terrence Malick completed their course and started amazing careers in filmmaking, and most of them do write screenplays and direct those films too.  
Conclusion
Syd field's Screenwriting Book is usually considered the bible for screenwriting and is always a go-to book for all those who write a screenplay. He released many of them, but the first one, Screenplay: The Foundation of Screenwriting, is always the primary choice because it talks about the basics in this field, and in that, he says, the only reason why he can read a screenplay and understand the problems in them is because of the education he got from attending a program in UCLA.
But also many filmmakers have never gone to film schools and made it big, like the modern-day Screenwriting hero, Quentin Tarantino. Getting some knowledge is always a choice. If you don't know, ask, that is the concept. Filmmaking is always new, and you have to keep up with it. You can write a great movie with or without attending the most acclaimed film program a college could ever give. The choice is always yours.
FAQs
Does writing a Screenplay takes time?
Yes, writing a screenplay is always a long process, and have to give that time to make it into a shooting script. In most cases, studio Executives hire writers, and they can finish a screenplay within four weeks or so.
Do any of these colleges provide Online courses?
No, none of these colleges are currently providing any courses online. If you opt it, you are supposed to attend classes to get the certificate of completion.