Universities, polytechnics, some specialized HEIs, and before it, Greece also had technological educational institutes in Greece's Constitution. Under the "Bologna Process" and the "National Qualification Framework of Greece," which gets officially named the "Hellenic Qualification Framework," all universities in Greece get publicly owned and funded, with state-accredited university titles & permission of college degree-granting abilities at sixth form (first cycle qualification, bachelor's level). Let's see how many universities are in Greece?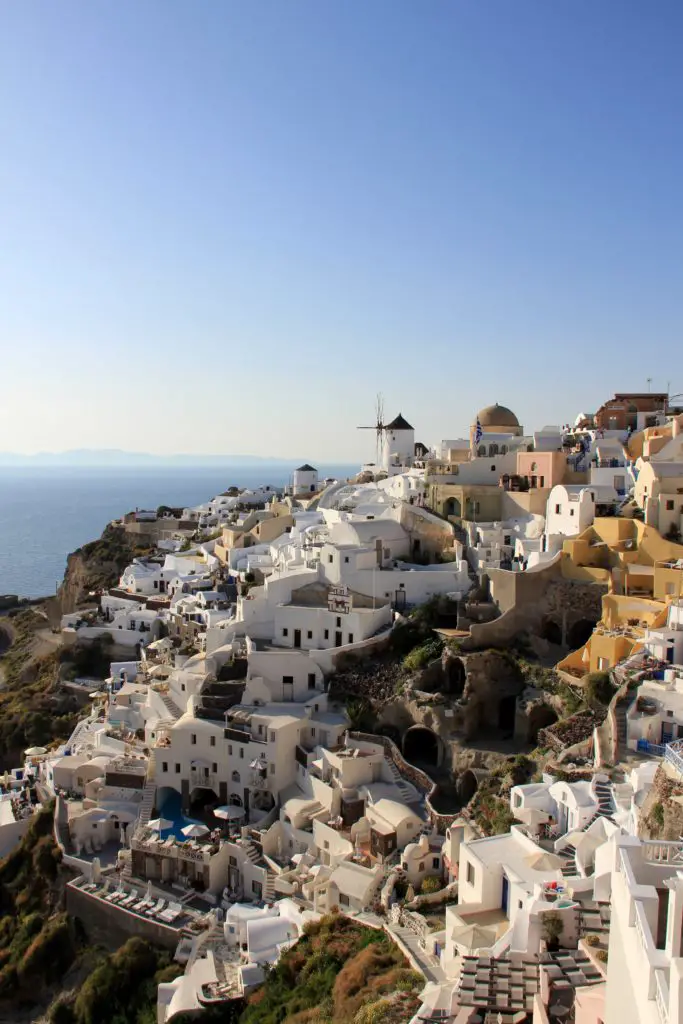 In Greece, slightly over 20 universities get dispersed across the country, and all are public. These universities joined by 15 Technological Educational Institutes (TEIs), offer quality higher education in a few popular and practical areas such as applied tech, healthcare, agriculture, and management.
Athens University Of Economics And Business
Greece follows a two-semester academic year and follows the national curriculum (education system) established by the Ministry of Education of Greece. The Athens University of Economics and Business was established in the year 1920 in Athens, Greece, and is the country's oldest economics university. The university was once known as the" Supreme School of Economics and Business" in Greek.
In its respective specialties, every division of this university awards an undergrad degree (Ptychion) comparable to a four-year B.A. or B.Sc. Many English-language courses are available, mostly (but not exclusively) for foreign students who come to AUEB as part of the Erasmus program. In English, there are roughly 60 courses available, each of which is worth 6 ECTS credits.
Hellenic Open University 
The Hellenic Open University, based in Patras, was formed in 1992 and is Greece's sole online/distance learning university. The Hellenic Open University, modeled after the British Open University, was founded to address a need in the Hellenic Republic's higher education system for telematic and distant education, owing to the increasing need for ongoing education and lifelong learning.
It is Greece's first and only higher education institution to offer open and distance learning at the undergraduate, postgraduate, and doctoral levels. HOU places a strong emphasis on research and supports research programs aimed at developing methodologies and high-tech tools for distance learning.
Technical University Of Crete
The Technical University of Crete was established in 1977 in Chania, Crete, under the auspices of the Greek Ministry of Education. In 1984, the first pupils were admitted. The institution's mission is to undertake research, provide undergrad and graduate training programs in current engineering subjects, and strengthen ties with the Greek industry.
In terms of research output, research funding, scientific publications, and citations per faculty member, the Technical University of Crete ranks first among Greek technical universities. The Technical University of Crete is made up of five engineering schools that offer undergraduate and graduate programs.
University Of Macedonia
The Institution of Macedonia is a Greek public university specializing in research in Thessaloniki. It is a modern institution known for its members' excellence, freedom, democracy, meritocracy, and personal development. On 156 Egnatia Street in Thessaloniki's center, the University of Macedonia is located. The Aristotle University campus and the Thessaloniki International Fair building are also close by.
The University of Macedonia is one of Greece's most prestigious universities. The Greek government mandates admissions through the Panhellenic Exams, and the university has traditionally had among the top entrance grades of all Greek institutions in the individual disciplines of study.
University Of Patras
The University of Patras is a Greek public university located in Patras. In terms of student body size, staff size, and several departments, it is Greece's third-largest university. The University of Patras is regarded as one of Greece's best universities, having been ranked among the top 200 in academic areas. Aside from ordinary teaching and research, laboratories serve as hubs for the formation of national and worldwide research consortiums.
All major European research programs include participation by the university. The Patras Campuses are located in Rion, a suburb of Patras located 7 kilometers north of the city and inside the Municipality of Patras, as well as in Koukouli, Patras.
University Of Peloponnese
The University of Peloponnese is a Greek higher educational institution with campuses in Tripoli, Corinth, Kalamata, Nafplio, Sparta, and Patras. The university has 24,000 students enrolled in 9 schools, each of which has 22 departments. Summer Greek classes are available on the university's Kalamata campus. The program is aimed at Greeks living in other countries, especially in the USA, Canada, Australia, and the United Kingdom.
The classes, as well as lodging and board, are free for those of Greek origin who have at minimum one grandparent from the Messenia area throughout the one-month program. The scholarship program is funded by the World Council of Messenians Abroad.
University Of Piraeus
The University of Piraeus is a Greek state university with 10 academic departments primarily focused on Business Administration, Computer Science, Economics, Finance, and Maritime Studies. It is located in Piraeus, Athens, Greece.
The Department of Banking and Financial Management at the University of Piraeus is the nation's oldest academic department in the field of finance, and the University of Piraeus boasts the country's second-oldest business school. Each of the nine departments offer four-year undergraduate programs that lead to a Bachelor of Science degree.
Conclusion
Unlike a lot of other universities in different countries, it can be seen that the university and higher education system in Greece is focused on providing students with quality education so that they can move forward in life with minimal debt. While Greek is the primary language of instruction, specialist study programs in other languages (most notably English) are provided at both the undergraduate and postgraduate levels. TEIs also offers a much more practical and streamlined version of art and design courses.
Frequently Asked Questions
Where are the campuses of International Hellenic University located?
The main campus of International Hellenic University is located in Thessaloniki. Other campuses are also found in Drama, Didymoteicho, Edessa, Katerini, Kavala, Kilkis, Serres.
2. What is the objective of the Athens School of Fine Arts?
As the name suggests, the main objective of the Athens School of Fine Arts is to develop the artistic talents of its students.