A Student Council is a relevant organization through which university students may become active in the university's activities, collaborating with administration, faculty, and students for the institution's and students' advantage. Let us know Do Colleges Have Student Councils?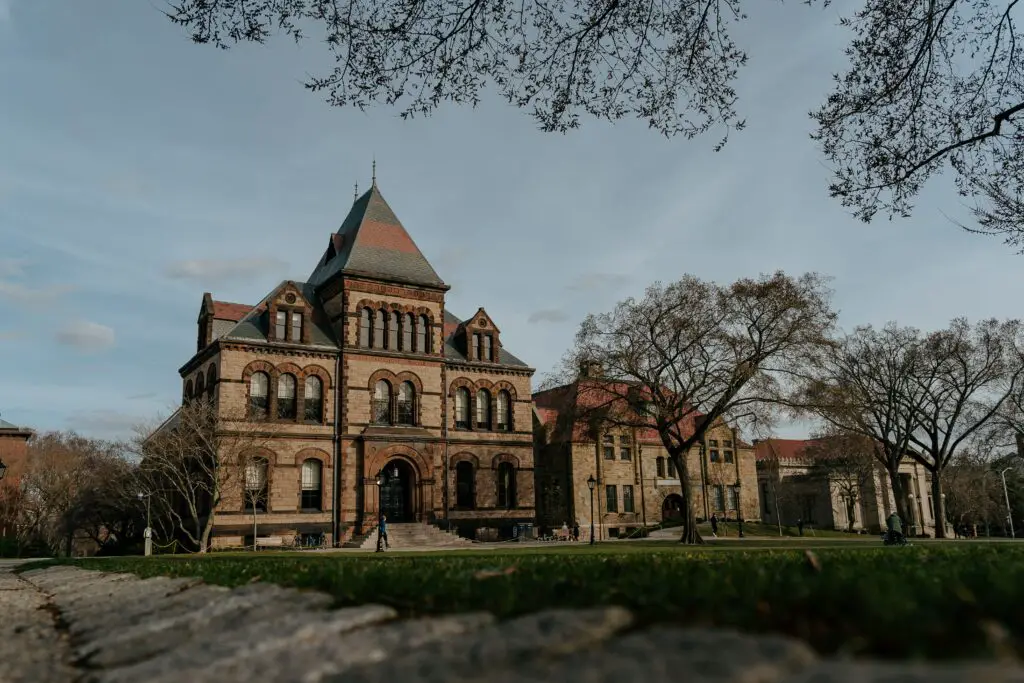 Student Council is a student-run group that is monitored by professionals.  The student council is the expression of the school community, in conjunction with coordinating activities that promote school pride and social welfare. They assist students in sharing their ideas, skills, and issues with the whole school environment.
Students have a platform and can make a difference at their university. They must be provided the chance to speak up about topics that affect them at college. It is also critical that they are heard and urged to participate actively in supporting the university's aims and outcomes.
The purpose of a Student Council
Students' Council is a student-run group that is monitored by the institution. A student council's mission is to provide students with opportunities to acquire organizational skills by planning and executing college events and service initiatives. The student council is the students' viewpoint, in conjunction with coordinating activities that promote campus spirit and social equity. They communicate with the campus community about student thoughts, concerns, and issues. The student council's role is centered around the policymaking process. The student body chairman presents, votes on, and confirms initiatives. Any student intrigued in leadership, group dynamics, event organizing, or getting more engaged in college is encouraged to participate.
When college regulations are properly acknowledged and approved by all community members, they are significantly more likely to succeed. At the finish of each day, a Student Council will only succeed if individuals are dedicated to the principle and its implementation.
A student council Targets
To develop, plan, and finish initiatives and programs that will benefit the college, students, teachers, staff, Governing board, and society.
Create and implement management and outreach programs in a local college community.
Involvement in regional, statewide, and nationwide conferences and associations to foster the self-improvement of leaders.
Voting, involvement in a legally relevant parliament, and other initiatives will be used to create a living classroom of participatory democracy.
Focus on students' learning programs by increasing their constructive engagement in college, expanding their spheres of responsibility, and allowing them a greater active role in planning and executing programs.
To maintain peace and order and the colleges and community, particularly overall well-being.
To raise understanding of social interactions, authority systems, and how to work successfully within them. These goals may be practically achieved by strengthening collaboration channels between administration, professors, and students.
To equip students with a realistic way of communication and growing self-direction.
Engagement and interaction are used to promote awareness between and within communities.
To help students reach their full ability by encouraging them to become well-informed, truthful, engaged, and proactive individuals.
Student Council's Role in Promoting College Spirit
You can help your neighborhood by cleaning
Find out who in your neighborhood requires assistance around the house, and set aside a day for students to volunteer to rake yards and bag trash. Standard yard chores are a pleasant method to get everybody out of the home, socialize, and assist the neighborhood.
Organize a Community Event
This could be a wonderful yearly routine that fosters college spirit and strengthens community-school relationships. Students, instructors, administrators, parents, and graduates get together for a day of volunteerism, whether it's mopping up streets, greening, visiting the elderly, or volunteering at a local food pantry.
With Festive corridor ornaments, you may emphasize your college's multiculturalism
Festive halls are a great opportunity to reintroduce peers after a cold season or springtime hiatus. Adorn college halls to reflect various ethnic practices to teach students about various festivals celebrated across the globe.
Thank the staff in writing
Create unique notes for university officials to express gratitude for their contributions to the college's environment! Imagine incorporating this kind of offering into a back-to-school, Professor Recognition Week, or Event Advisor Recognition Day event.
Make a college motto that reflects your institution's spirit
Working with the director to create a motto that symbolizes the college's distinctive identity. You could even assign different mottos to each class!
Positive energy will astound your opponent's institution
Make your competitor college a better place by spreading love and optimism! Throughout the evening or over the weekend, amaze them by adorning their walkways or displaying banners with uplifting words.
Enjoy a game of students vs. professor
Host a competition between students and instructors. A basketball or soccer game—or perhaps musical chairs—could be on the agenda.
Organize a t-shirt design competition
Students should create a pride shirt for the college. All submissions should be displayed on a noticeboard in a communal area or on a website so that everybody can see them. The champion will be decided by votes cast or a panel vote.
Make an artwork to relieve tension
Build up a huge blank slate in the public area with colors in your college themes on a hectic day for students, such as state exams or midterms week. Allow students to use art supplies and brushes to "hurl" paint against the surface. When the event is finished, you'll have fantastic artwork.
Even though the ultimate choice of a Student Council's programs should be decided upon by university administration, a Student Council will select events that it would want to be part of organizing. A Student Council's actions should not conflict with or subtract from the power of the uni's administration or school staff.
As a result, it is not the duty of a Student Council to debate or speak on topics about the Dean's, instructors', and other university staff's job or professional concerns or to become concerned about any problems that lie within their expertise.
Conclusion
Yes, colleges have student councils, and this student council is well-known for its positive impact on college applications. Nevertheless, attending student council may help you establish moments and connections and even discover your aspirations, management, and collaboration abilities.
Successful Student Councils build a sense of purpose and connectedness, positively impacting the school environment and culture and fostering great results even among the youngest learners. All student and professional leaders must strive together toward objectives for a college to thrive.