California Art University has six schools of art, critical studies, Dance, Film/video, music, and Theater. This institute is known for learning literary arts and performing media. You will get exposure to different art styles and a mix of horizon-expanding cultures. In this article we shall see California Institute of the arts admission requirements
Further, this article will provide information on different programs and admission requirements. You can read below to gain insights into the GPA and acceptance rate of the institute.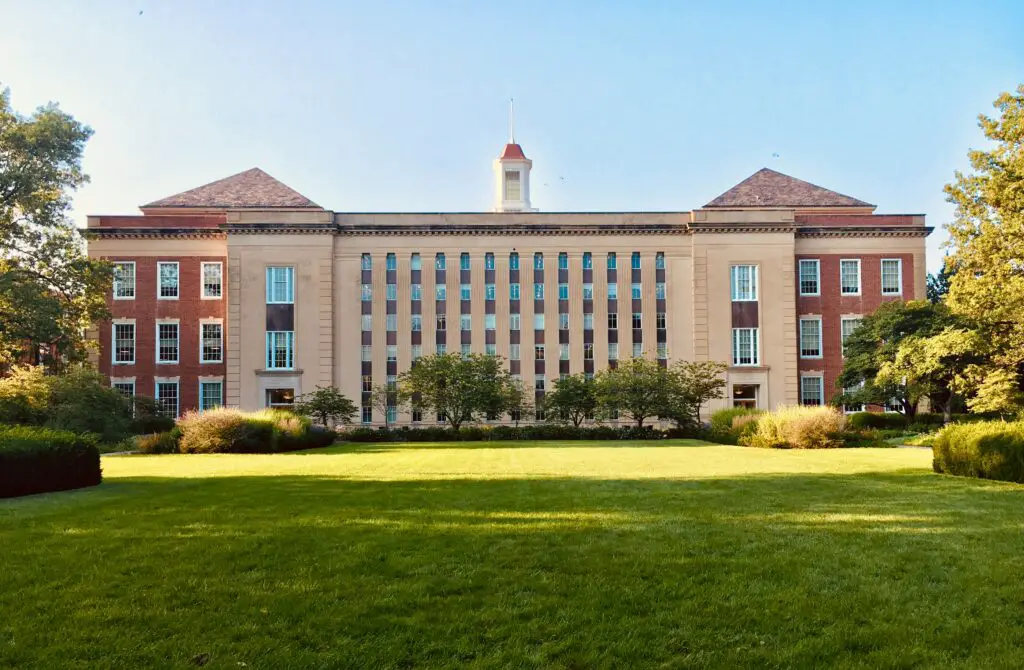 Some programs of Calart Institute
California art school has a diverse curriculum that includes 70 comprehensive programs. Moreover, the institute is well known for its art degrees and provides an innovative approach.
Further, it gives students a dynamic view of the styles, culture, tradition, literature of arts, drama, and filmmaking. You can choose career options as stated below-
Acting
This program is available in the School of Theater. It involves four years of BFA degree and three years of MFA degree in acting. Further, this course aims to make students aware of their inner selves, emotional, physical, and intellectual selves.
So, it helps students to open their minds and let their creative juices flow. Moreover, this program exposes students to various acting methodologies, texts, and training. They give personal space for students to practice their arts and teach entrepreneurial theatre art.
Cristina Fernandez, an alumnus of Calarts, mentions how this course had helped her to create ideas. Their mentor was supportive and let her experiment with her ways.
Art and technology
Students learn about the contemporary style of art with a combination of technology. This program offers an MFA degree which is of 2 years. The program is available in the school of Arts.
Most importantly, students come from diverse backgrounds like arts, music, science, video, dance, and VR. Students get their space to create and innovate along with learning.
This program has given identity to many students who have creative minds and skills. For example, Taehee Kim, a former student in the art and technology program at Calarts has found an identity that she can reflect on others.
She shares how this program has helped her to explore philosophical perspectives of her. Students will learn to create new technologies in a better way and teamwork.
Choreography
You can find this program in the school of dance, It includes a 2-year MFA degree. Here, students get to collaborate with world-class dancers and learn from them. Further, students learn in a comprehensive way and diverse environment.
It includes concentrations for dance on camera, technology, and dance theatre. Moreover, students will dive deep and learn about editing, composing, and producing their concerts.
They learn practically and through seminars organized by professionals. If you want to learn shooting and editing various components then this is your dream career. 
Experimental Animation
You can get this program in the department of Film/Video. It has dual degree courses offering BFA and MFA for 4 and 3 years. The experimental animation program teaches students on cinematic art concepts.
Moreover, this specific program has become outstanding and international students visit to study it. In the BFA program, students learn the basics of 2d, filmmaking, and character development.
They get practical works on films from here and add their unique styles. The MFA degree provides advanced learning in motion graphics, and moving animation. They learn how to contribute their artistic work to films and add their styles, innovation, and technique.
Moreover, students learn from hands-on experience, on webinars, and as members of an organization. If you are an artist then this course fits your profile.
Kirsten Lepore is a powerful alumnus of the experimental animation program who has worked for Google, Nestle, and other companies.
The admission process at Calart University
The admission procedure is easy as you have to follow just three steps. It does not allow part-time education. But, it has hybrid education in some programs.
The University of Calarts accepts low GPA-based students and allows admission based on academic reports. Students who want to know the complete process follow the below steps-
First, you have to review the application requirements: You need to check your academic reports and SAT, and ACT score minimum required for admission. Next, meet all the criteria and note that you have to study as a full-time student. Additionally, some extra documents need to be submitted in some programs to qualify you.
Second, submit your application: You can submit an online application and offline at the campus. Moreover, along with the application students have to submit their artist statement with their chosen programs. After that, the Office of admission will review your application status and verify you for admission.
Lastly, the documents you need to submit: Some documents are required by the office to verify your identity and school. These documents may include the following things-
Portfolio/audition: Some schools have different requirements for admission. So, you need to update that portfolio, it can also ask you for an audition. These documents need to be submitted.
School and college transcript: Students can submit scan copies of a transcript from all their recent education.
Letter of recommendation: Two letters of recommendation including the first from your instructor, and the second of yours need to be submitted.
The admission requirements at Calart University-
At the University of California Arts, each school has its own requirements to be fulfilled. So, besides the necessary documents (transcripts, application fee, SAT, ACT, GPA scores, and letter of recommendations) students also have to submit a portfolio. And, portfolio and audition requirements depend on the type of subjects and school you have chosen. So, I have mentioned below some requirements that can aid you in seeking your preferred subjects.
Requirements for the arts program: You have to submit a portfolio that includes 15-20 design samples, and sketches, in the portfolio section. Additionally, your artist statement should answer the questions related to practicing, working, and what inspires you. Finally, you have to record a video related to your subject choice with a minimum to a max of 30-90 seconds.
Requirements for the experimental animation program: BFA students have to submit their portfolios with artistic statements. This includes any drawings, sketches, and animation samples to be included in the portfolio section in mp3 format. You have to answer artist statement questions related to reason and why you want this skill. Two synopsis, a one-page autobiography, comments on films, your animation project idea, and a video related to subject choice and answer. You can check at Calart website for any further information.
I hope that you understand that these requirements are checked to qualify you. They test your intelligence, level of understanding of a topic, and reason for choosing it. So, prepare all these documents before applying to your preferred subjects. Moreover, different subjects need different requirements related to their topic, questions, and video session explanation.
What acceptance rate and GPA score are required at Calart school?
California school of arts has a minimum requirement for admission in their schools. So, you have to score at least the given below figures to reserve your seat on the campus. However, you can also get admission with a graduate or master's degree with a limited procedure.
But you have to give exams and audition to qualify for your preferred subjects. I have collected a few sources and their rate which you can see below.
Calarts Facts & figures:
Graduation rate:
72.4%
Acceptance rate:
27%
Avg. cost after aid:
$50k
CalArts faculty ratio:
6.5
GPA rate required:
3.33
Minimum SAT score:
1160
Is California Art University famous?
Western Association of Schools and Colleges Senior College and University Commission (WSCUC) and NASD have accredited Calarts institute. This university has conducted reports and self-study for reaffirmation.
Moreover, it is famous for its arts and animation program which is loved by international students. The core mission states that it has created a community of artists with an engaging curriculum.
Their courses are taught by professionals in the industry who create an open environment. The University also says their artists learn in an open, engaging, critical, and challenging space.
Further, Calarts values empathy, equity, rigor, persistence, diversity, and social justice for every learner. They understand that these elements are essential in our society and reach individual potential.
Conclusion
California School of arts is a famous school that offers students to learn at their pace. Students come from diverse backgrounds and learn comprehensive materials that make them unique.
You can find many famous former students of this institute working at big companies, freelancing, and in business. However, the admission process is selective and the percentage is low.
But students whose academic progress is better have a great chance of selection. If you don't have such scores, you can give an audition and test exams for selection. I think this university is worth your chance and offers huge opportunities.
FAQ
Is California Art university worth my price?
Although, the price is high for any programs in this institute. Your money will not be wasted as this university ranks at #51 out of #116 in quality education. Students are satisfied with their results and progress.
How can I apply for the financial aid program at CalArts Institute?
Completing FAFSA free application.
Getting a FAFSA ID.
What act score is required for admission to Calart?
You are required to score 1160 on SAT and ACT. You also have to give an audition for clearing your name on the list.