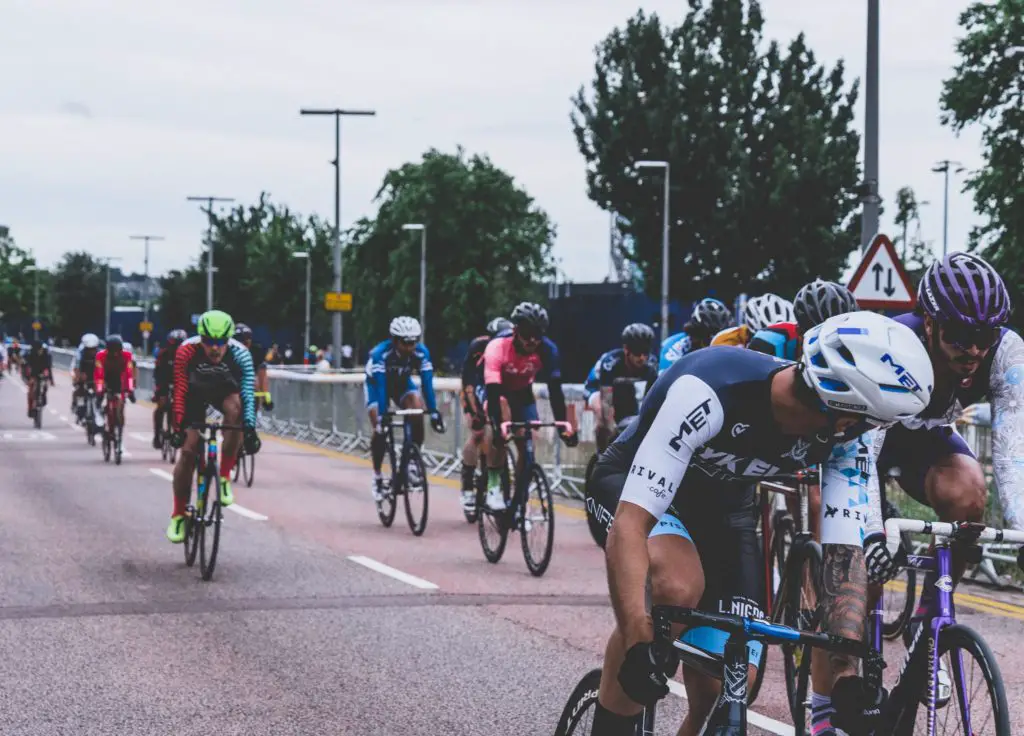 Cycling is an amazing and highly competitive sport. Cycling is a very physical sport and involves racing with bikes.  Cycling is a not-so-popular sport and is usually considered just another form of exercise. There is usually more focus on mainstream sports like Football, Soccer, Basketball, Baseball, Lacrosse, and others. It is however very exciting to watch. Cycling sports are usually exciting to watch and one of the best types of cycling sports to watch is the Mountain race.We will see do colleges have mountain bike teams in this article.
Do Colleges have Mountain Bike Teams?
4 main cycling sports that are played around colleges in the country they are Road Cycling, Mountain Cycling, Track Cycling, and Cyclocross. Yes, Several colleges that have Mountain Bike Teams. Colleges that have mountain bike teams go ahead to compete in National Cycling Competitions. Colleges very much have active Mountain Bike teams. 
Colleges That Have Mountain Bike Teams
There are a lot of Colleges in the United States that have Mountain Bike Teams but quite a few are renowned as schools that would be excellent for people who are passionate about Mountain Biking. Below is a short-list of the best US Colleges and Mountain Bikers that have Mountain Cycling teams and you can enjoy this two-wheeled sport.
Boise University, Idaho.
Colorado Mesa University, Grand Junction.
Fort Lewis College, Durango, Colorado
Lees-McRae College, Banner Elk, North Carolina)
Northern Arizona University, Flagstaff.
University of California, Santa Cruz
University Of Utah, Salt Lake City.
University of Montana, Missoula.
University of New Mexico, Albuquerque.
 Virginia Tech, Blacksburg.
Do Colleges Offer Cycling Scholarships?
Cycling is not a mainstream sport like the famous ball games – Basketball, Football, and Soccer – but some schools give scholarships to some of the top riders the scholarships are for students of the school who have participated in cycling activities and proved themselves. Some of these schools give scholarships to students who do well in intercollegiate cycling and are a part of the top riders. Schools that award these scholarships are:
Colorado Mesa University: This school is located in which is one of the best areas for mountain cycling. The school pays for many of the expenses incurred by the team and also awards scholarships to some of its top riders.
Fort Lewis College: This is also a school that is lucky to be situated in Durango, Colorado a location that is amazing for mountain cycling. The school's team has won the Collegiate Mountain Bike National Championship over 20 times. The school offers a certain amount of scholarships and this has helped the team to stay at the top in most collegiate competitions.
Lindsey Wilson College: This school in Columbia, Kentucky has one of the best Collegiate Cycling teams. The school is known to be one of the most heavily funded cycling teams in the nation with a great scholarship program.
University of Colorado: This University is highly ranked for its strong and competitive Mountain Bike Team and is a usual contender for the top Collegiate Mountain bike school. 
Lees-McRae College: This College has one of the leading Mountain Biking Teams in the country and is a powerful contender in Collegiate Biking sports. The school offers financial aid to its students and there are scholarships available to Lees-McRae College Mountain Bikers.
Warren Wilson College: Mountain Biking is the varsity sport in this school. They have no baseball or football teams but the campus has its own Mountain Bike trails and mountains surrounding it. The school has one of the top biking teams. 
Conclusion
There are several Colleges that have Mountain Biking as a sport so if you have a love for the sports and would like to continue in college these colleges mentioned would enhance your experience. Cycling is not as popular as the famous ball games and so does not get as much funding as these sports most likely because it is seen by many as a form of exercise and not a real sport. Many schools do not have the kind of funding for cycling as they would for Football not just at the Collegiate level but at the National and International Levels. However, people still go on to have future careers in Mountain Biking. It all has to do with Passion! 
Frequently Asked Questions
Can Biking Be A Full-time Career?
Yes, Biking can be taken as a Full-time career but it is not a smooth ride. Just as was stated in this article Biking is not one of the mainstream ball sports and does not get a lot of funding or financial aid. The amount earned by a Full-time Biker is not a lot and so a lot of Professional Bikers have other jobs or sources of income to support the amount gotten as a biker. It is important to note that not everyone gets lucky to get paid as a biker in the first place so a large percentage of bikers have to depend on another stream of income. 
Are Females Allowed to Bike In College?
Not many Colleges have a female cycling team and so they are not as popular as the male category, especially in cycling competitions and events. Lees-McRae Collegiate, Liberty University, Stanford University, and some other schools have Female Cycling teams.
Is Mountain Biking An Extreme Sport?
Extreme sports are physical, action, and adventurous sports that have a high degree of risk. Mountain Biking involves riding a bicycle at full speed on steep, high, and mountainous paths. It is fun but it is considered an extreme sport. Any mistakes made could lead to severe injuries and even death. Although there are special bikes and equipment that are used during this adventurous sport it is still very risky!