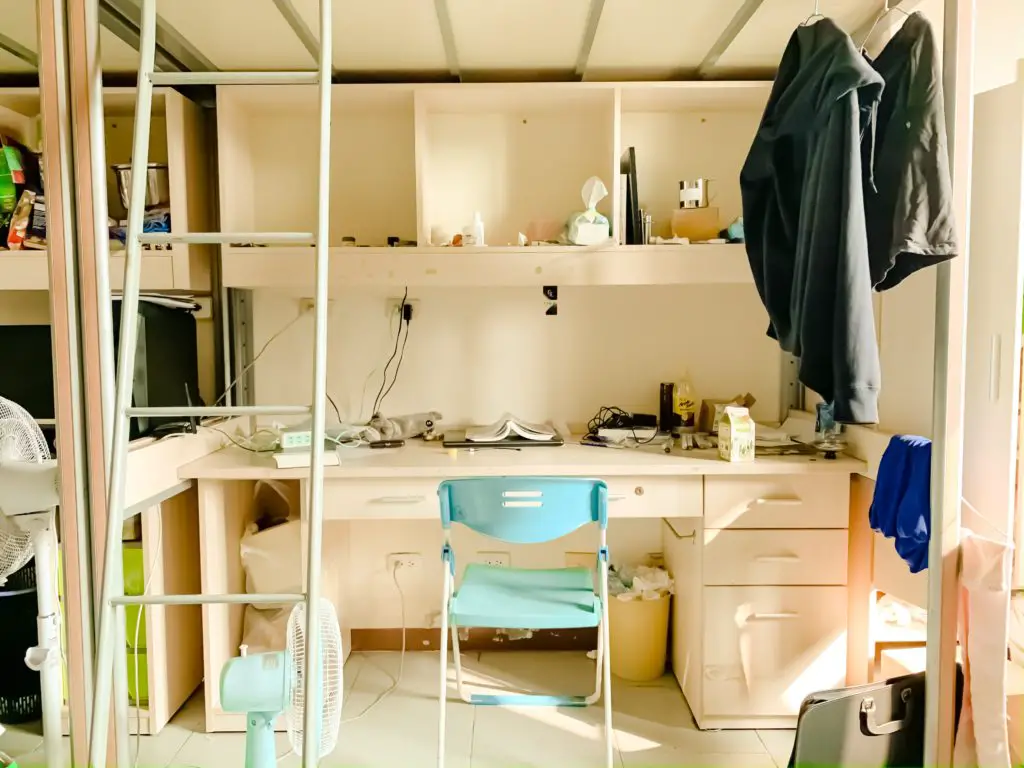 The university of Arkansas is the largest university in the state. It is a public land-grant research university located in Fayetteville, Arkansas. The university of Arkansas has been ranked as one of the best colleges in the nation. The university was established in 1871 and has over 25,000 students enrolled.We will see the best dorms at University of Arkansas in this article.
A dorm is a short form for dormitory. It is a building/residency quarter that houses people. It is usually divided into many rooms for a large number of people like high school students, boarding school students, collage/university students. A dorm is a residential building where students live, sometimes with roommates. A dorm is also called a residential area/hall. Although dorm rooms may be a bit small, it usually has a laundry room, study room, rec room.
Some of the best dorms in University of Arkansas includes;
Gibson hall: The Gibson hall houses only female students, it accommodates over a number of 90 students. The hall is air-conditioned and the rooms are spacious with a sink. The hall has a study area in the third floor, a TV lounge on the second floor and a kitchenette, also on the second floor. The hall has good internet access.
Humphreys Hall: This Hall has a study lounge on each floor. Each room has a direct computer access. It houses over 400 students and has an elevator.
Maple Hill East: This hall houses over 300 students and staff. It is a multi-use-suite style residence that consists of classrooms, fireplace, lounge, staff apartments, conference offices, and a study room.
Buchana-Drake Hall: It is a three-stoery residence hall that houses only female students. It houses over 95 students and each student room has an air-conditioner, network access, a ceiling fan and a TV cable.
Founders Hall: Founders Hall is a co-ed building which houses over 200 students. The hall is located on 
Campus, and is very near to Brough Commons dining Hall.
The hall was opened in 2013, it has an elevator, wifi connection, and a sink in every room.
Duncan Avenue: The Duncan Avenue Apartments has a fully furnished kitchen, washer and dryer, reliable and fast Ethernet, sprinkler system and fire alarm. The hall is a co-ed apartment for upperclassmen.
Futrall Hall: The Futrall Hall is a co-ed building with over 190 students. The hall houses both upperclassmen and freshmen.
The building is located next to Holocombe Hall and is on the North side of the campus.
Gregson Hall: It houses over 200 upperclassmen students. The residence has a television lounge, a game room and a study lounge. It houses the Enhanced Learning Center of the University of Arkansas.
Northwest Quad: It is a multi-use-suite style facility. It is a complex consisting of four residence halls. NW Quad-B, NW Quad-C, Gatewood Hall and Harding Hall. The hall has a music room, meeting room, lounge, classrooms, computer lab, staff apartments and a dining room. Northwest Quad had tel to four bedroom suites with Internet connections and cable TV in each room. In the Quad, there are ten three-bedroom suites, eleven two-bedroom suites and 136 four bedroom suites.
Hotz Honors Hall: The hall accommodates up to 400 students. The hall has an elevator, wifi and exercise equipment. In every floor, there is a study area, a TV area and a large space with indoor gaming equipments. Within the premises, there is a computer lounge, conference room and a music room.
Other Dorms/Hall in University of Arkansas includes;
Adohi Hall – open to all students
Yocum Hall – open to all students
Walton Hall – open to upper-level students
Reid Hall – open to only female students
Pomfret Hall – open to all students
Morgan Hall
Maple hill west
Maple hill south
Holocombe Hall
Harding Hall
Gatewood Hall
Clark Hall
Dorm room essentials for college
The dorm is like your home. It is necessary to fill it up  for your comfort. Some dorm necessities includes;
Clothing
Sheets, blankets
Toiletries
Hangers
Pillows
Towels
Mirror
Food and snack
Laptop
Music player
Headphones 
School supplies like notebooks, pens and pencils
Storage containers, bucket, dustbin
Bag pack, umbrella
Bare necessities in every dorm room
A bed
A table
A wardrobe
A fan
Other university Dorms in the US
Bowdoin College: Was established in 1794. Their dorms features twin beds, a washer and dryer, a cable TV.
Washington University: The Washington university in St.Louis Missouri college dorm accommodates 3 to 6 people. These dorms have personal bathrooms and a cleaning service. Students are permitted to bring irons and mini-refrigerators.
Rice University: The Duncan College & McMurty College are notable dorms in Rice University.
University of Texas at Austin: University of Texas most recognized dorm is the Callaway House. It is a 17 stoery-building with over 700 beds. Students in this dorm have access to game rooms, movie rooms, roof top pool and a fitness facility.
University of Chicago: One of the recognized dorms at the University of Chicago is the Max Palevesky Residential Commons. Students here have access to a dining hall, courtyard and a basement.
Conclusion
The costs of dorms vary depending on the style and other considerables. Living in a dorm increases the possibility of meeting new people and making new friends. It is also an integral part of the college experience.
FAQ
Is it possible for a girl to share rooms with a guy?
A: Although this happens in some schools, the possibility is rare. However, in co-ed housing, male and female students share the same residence hall.
How many roommates can one have?
A: This is solely dependent on the dorm policy and size of the room. You can have one roommate, two, three or four as the case may be. However, each of you will have a space/corner for your things.
Is the dorm experience nice?
A: There is no definite answer to this. Your dorm experience depends on the quality of your friends and roommates. Some students who are unfortunate to be associated with bad roommates will not really have a good college experience.
Nevertheless, college dorm experiences are worthwhile. The most connections are usually made in the dorms and you meet new people too.