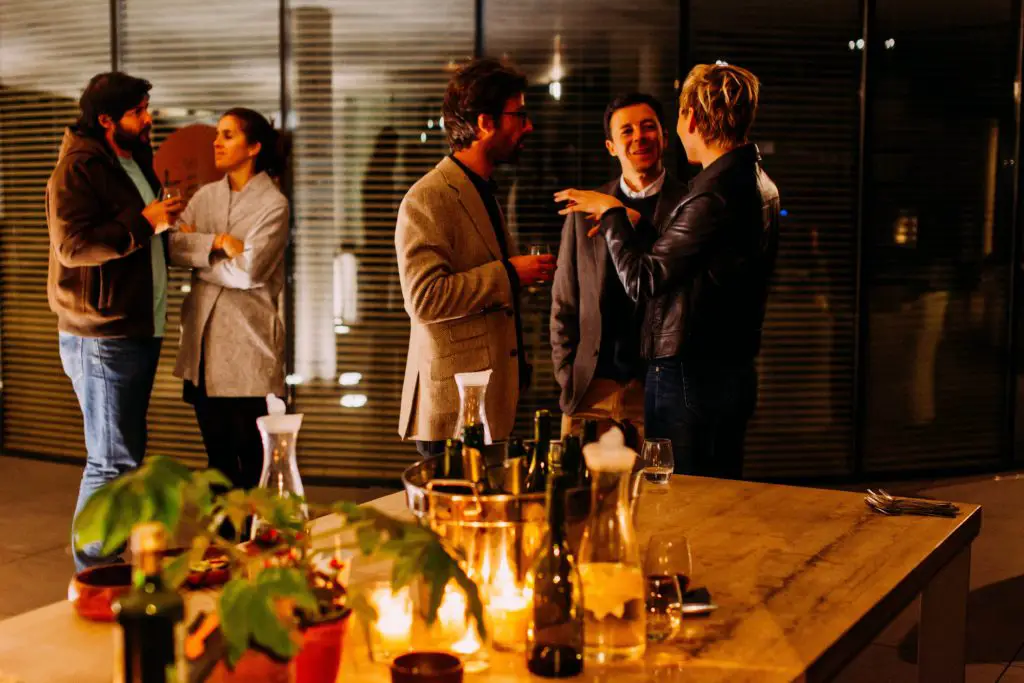 To know do colleges have formals….Read on this article….!
Formals are events organized by schools, colleges, or any other outside organization to give a chance to students to have fun, dance, and get acquainted with their juniors, fellow mates, and seniors. It is a gathering where everyone comes to just enjoy and have some memorable moments of their college life. These gatherings have food, drinks, dance, and many-more crazy to-do list of events. You have to choose your best outfit from your wardrobe according to the instructions of the dress code given by your school or college, put on some accessories complementing your dress, and have to look presentable that day. It is the time of the year to come up with your best version and feel contented on looking into the mirror.
Do colleges have Formals?
       Generally, colleges don't organize formal dances and proms like schools. Some private colleges do have formals but, on very rare occasions. In college, you can attend formals only through occasions like homecoming or if you are a part of some fraternity or sorority group. Some clubs, hotels, and outside organizations also organize formals for college students. Community colleges don't have any formal dances because the people studying there are generally of older ages than the students studying in other colleges. They can be veterans, retired defense personnel, working men & women, single mothers, and poor people who can't afford the high fees of private colleges. 
What are the different types of formals one can attend in college?
Sorority formals: – The word "sorority" comes from the Latin word "soror" which means "sister". It is a group of women in the college, formed for some special cause like protest, raising its voice against the social problems in society, etc. Formals are conducted twice a year, one in the Winter and the other in Spring. You can get to know other girls studying at your college and even from other colleges. It is an opportunity for you to find a potential partner there if you are thinking of getting mingled. You can bring your date (if you have) but, the best part of these formals is that you have no compulsion to come with a date like in school formals & proms. If you are single, you can invite your friends from other colleges, your neighbors, or even a relative.
Fraternity formals: – The word "fraternity" comes from the Latin word "frat" meaning "brother". It is just like sorority groups but, the only difference is that this group comprises only men otherwise, the purpose of the formation is similar to sorority groups. These groups also conduct two formals i.e. Winter Formals and Spring Formals. 
Homecoming events: – As the name suggests, these events are organized to welcome their alumni (old students of the college), back to the college campus. It is generally a week-long program of many activities like sports, tournaments, dances, dinner, etc. Passed-out students attend these events to cherish and refresh their memories of their college life.
Why colleges don't organize the formals as frequently as schools do?
Because when you enter college, you are on the verge of entering adulthood and are supposed to be mature enough to behave in a certain way. Now, as you go to college for higher studies, that means the burden of making a career is already on your shoulders. You have a long list of to-do items in your daily schedule. You have to focus on your studies to get the campus placement as well as being an all-rounder in curricular activities is the need of the hour. Amidst this puzzling and busy life, some students are not willing to attend the formal dances. But, it is in no way point-out that college life is boring. Colleges do organize many exciting tours and trips.
What are the alternatives for Proms/Formals in colleges?
There are many events organized by the college other than formals dances & Prom to keep students engaging and gratifying. Some of them are: –
College Galas – They are held to celebrate the retirement of the staff members or veterans. It means they also include the faculties, employees along with students in the party, unlike formal dances.
Orientation or Induction Program – organized to introduce the students in the first year of college to their teacher and their seniors.
Campus Organizations – These parties are organized by the college authority to celebrate the achievements of the students who got placements from the campus. It also includes the joining of new staff/members.
Excursions or Field Trips – These trips comprise tours or journeys for some special purpose, be it a national tournament, any competition, or some research purpose. It is normally a week-long trip.
Musical Nights – Some colleges have their bands and orchestras whereas some invite the popular bands from outside too, to showcase their singing talents in front of the thousands of students.
Exhibitions or Art Galleries – Almost all the colleges have their museum with antiques, paintings, and marvelous art pieces. Once a year, a chance is given to students to take a glance at the finest art forms and participate in the competition and add-on to the museum's collections.
Conclusion
Wrapping it up, I want to say that it's not always necessary that  "All that glitters is not gold". Although colleges are not organizing the events like proms & formals with much pomp & show as schools do, the college events are far much better than these, believe me. I personally never got bored in the events attended during my college days. You can enjoy each & every day at your college if you accept that some things have to be left behind with the growing age.
Frequently Asked Questions: – 
Q1. Do all the colleges have dance and drinks at the formals?
 It depends on the norms and location of the college. Like in the USA, the formals are the late-night parties with dance, drinks and many more crazy events but, in the UK, the formals are the gathering in a hall during Christmas, a lunar new month where you come with your friends to enjoy the fine tasty food with a formal dress code.
Q2. Can I wear whatever I like to formals?
No, you shouldn't. Ask your school/college authority for the dress code. If they ask you to wear a gown then, wear it, and don't opt for super mini-dresses. Ivy league schools/colleges ask you to come to the gathering in a super-formal dress.