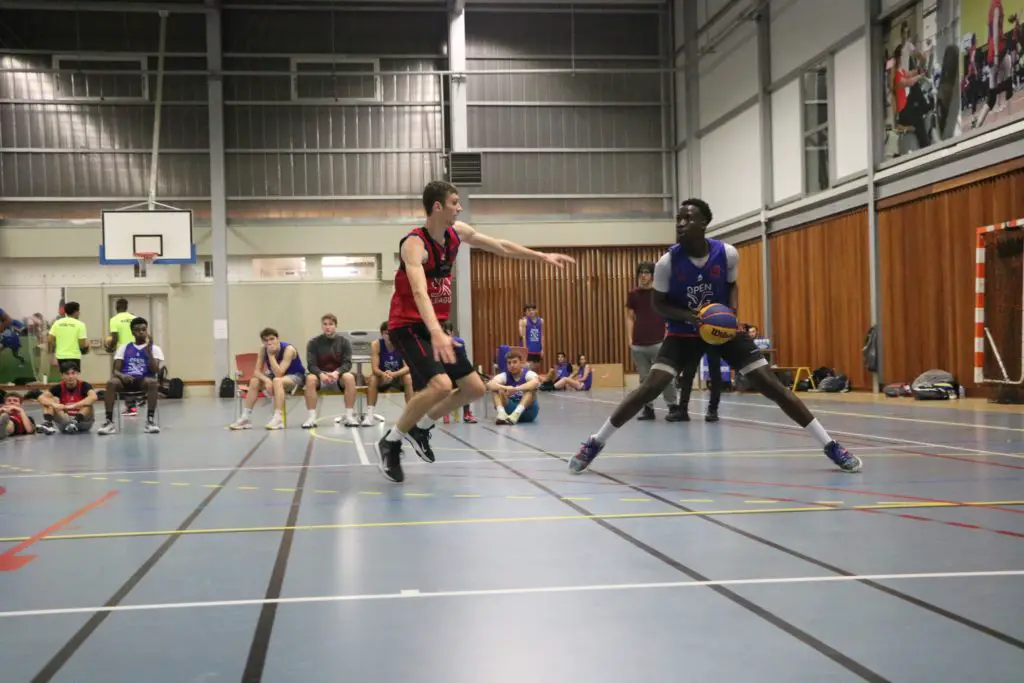 To know do college athletes get paid….Read on this article….!
College players have long been social media influencers, and they can now be compensated as such. Expect some to be paid more than the professionals.
Until recently, college athletes were unable to monetize their social media presences in the same way that traditional influencers could. The National Collegiate Athletic Association (NCAA) has traditionally restricted its athletes' ability to earn any money at all, including money from side hustles unrelated to their athletic endeavors. The NCAA amended its rules after a series of court rulings against it, including a unanimous decision by the Supreme Court, allowing collegiate players to commercialize their celebrity, also known as names, images, and likenesses (NIL) in the industry, for the first time.
Sponsorships for Products and Campaigns on Social Media
Students can now monetize their NIL without any big limits thanks to the new policy. They can now generate money from their social media accounts in addition to traditional endorsement agreements with corporations. This includes sponsored Instagram, Twitter, TikTok, and YouTube posts and videos.
They can also earn from item sales, summer camp recruitment, and autograph signings.
These athletes can now engage agents to help them advertise their NIL and brand.
Pros anfd Cons of College Athletes Get Paid
Pros of Paying College Athletes:
Scholarships are an appropriate financial incentive for collegiate athletes, especially given the sports departments' dire financial situation.
Because only a small percentage of college players will go pro, athletes should take advantage of the education provided in exchange for participating in collegiate sports.
Cons of Paying College Athletes:
The NCAA, colleges, and universities profit unfairly from college athletes' work and likenesses.
College athletes put their bodies, as well as their future professions and earning potential, on the line to play for colleges and institutions while receiving a mediocre education.
College athletes are frequently worth more than $1 million, although they (and their families) are frequently poor.
Paying college athletes will not solve the fundamental issue: the amateur sports system in the United States is dysfunctional.
Athletes Getting Paid Under the New NCAA Rule:
Student-athletes jumped at the chance to cash in on their names and popularity as quickly as possible. Here are a few NCAA athletes that have already been compensated for their image:
Hanna and Haley Cavinder, Fresno State women's basketball:
When the new NCAA guideline went into effect, Hanna and Haley Cavinder lost no time in arranging a deal. The two Fresno State women's basketball players have become Boost Mobile spokespeople. Their endorsement made news on a billboard in Times Square, a victory of the new NCAA endorsement guidelines.
Bo Nix, Auburn Football:
Auburn quarterback Bo Nix's life just got a whole lot sweeter as he revealed an endorsement contract with Milo's Tea Company. Alabama fans, on the other hand, were disappointed by the news.
Will Ulmer, Marshall Football:
Will Ulmer, a Marshall offensive lineman, is utilizing the new NIL regulations to help launch his music career. The guitarist and singer announced on Twitter that he will be performing live gigs under his own name (rather than "Lucky Bill") and that he is open for business.
Gable Steveson, Minnesota Wrestling:
Stevenson, the NCAA wrestling champion in the 285-pound weight class in 2021, has signed a deal with Gopuff, a delivery service. With over 245,000 Instagram followers, the Golden Gopher tops all Big 10 athletes, and he will soon participate on the largest stage in athletics when he competes in the 125 kg weight class for the men's freestyle at the 2020 Tokyo Olympics.
Dontaie Allen, Kentucky Men's Basketball:
This season, Rupp Arena might be filled with jerseys made by one of the home team's players. Dontaie Allen, a guard for the University of Kentucky men's basketball team, has partnered up with The Players Trunk to release bespoke products.
Conclusion
The NCAA has always contended that amateurism is essential to its mission, allowing it to avoid antitrust litigation. According to The New York Times, the verdict leaves the NCAA more open to losing future challenges involving player pay since the judges suggested they didn't trust the NCAA's position that it shouldn't have to pay its athletes.
Regardless of what happens in the courts, the NIL regulation changes will have an immediate impact. It remains to be seen how this will effect the product on the field.
Frequently Asked Questions:
What is the NCAA?
Ans. Men's and women's intercollegiate athletics in the United States are governed by the NCAA, which is a broad legislative and administrative body. The NCAA is in charge of establishing and enforcing the overall rules of play for these sports. They also set laws that govern athletes' behavior outside of the sporting arena, such as this ruling.
Over 480,000 student-athletes are served by the NCAA, which oversees athletic programmes for universities and colleges in the United States and Canada.
What does the NCAA ruling change?
Ans. Unlike professional sports leagues, the NCAA still prohibits universities and colleges from compensating college players (with consistent salaries and benefits). This ruling, on the other hand, will allow student athletes to seek endorsements, sell goods, and profit from their social media accounts.
What does this mean for college athletes getting paid?
Ans. College players will be able to earn more money as a result of this decision. For starters, Division I men's and women's basketball players can receive monetary or monetary-equivalent bonuses based on their academic success or graduation.